In the dynamic realm of gaming, where every click and every move matters, the importance of top-tier gaming accessories cannot be overstated. As technology continues to advance, gaming enthusiasts seek cutting-edge peripherals to enhance their gaming experience. The market is flooded with a plethora of options, but only a handful of gaming accessories companies truly stand out.
In this article, we'll explore the top 10 gaming accessories companies that are revolutionizing the digital playground:
1. Razer Inc.: Pioneering Precision
Razer Inc. takes the lead in our list of top gaming accessories companies. Known for its high-quality gaming mice, keyboards, and headsets, Razer has earned a reputation for precision and innovation. With their Chroma RGB lighting system and customizable profiles, Razer's products offer a personalized touch to every gamer's setup.
Razer's commitment to precision extends to its gaming laptops and innovative gaming peripherals. The Razer Blade series, renowned for its sleek design and powerful performance, has solidified the company's reputation. Razer's dedication to pushing boundaries in both hardware and accessories positions it as a holistic provider in the gaming industry.
2. Logitech G: The Art of Performance
Logitech G, the gaming division of Logitech, secures its place as a powerhouse in the gaming accessories market. Renowned for its gaming peripherals such as the Logitech G Pro series, this company prioritizes performance and reliability. From mice to racing wheels, Logitech G caters to a diverse gaming audience.
3. SteelSeries: Elevating the Game
SteelSeries has carved a niche for itself with its premium gaming accessories. The company's commitment to creating products that elevate the gaming experience is evident in its award-winning keyboards, mice, and headsets. SteelSeries is a go-to choice for professional gamers and enthusiasts alike.
SteelSeries' commitment to innovation is reflected in its gaming mouse, the SteelSeries Rival 600, featuring dual sensors for unparalleled precision. The company's Apex Pro mechanical keyboard, with adjustable mechanical switches, showcases its dedication to customizable gaming experiences. SteelSeries' influence extends to esports, where its peripherals are trusted by professional gamers worldwide.
4. Corsair: Unleashing the Power of Gaming
Corsair, a well-established name in the gaming industry, boasts an extensive range of gaming accessories. From mechanical keyboards to high-performance gaming mice, Corsair's products are synonymous with power and durability. The company's dedication to innovation has solidified its position among the top gaming accessories providers.
5. ASUS ROG: Where Excellence Meets Aesthetics
The ASUS Republic of Gamers (ROG) takes pride in merging excellence with aesthetics. Known for its visually striking gaming accessories, ASUS ROG provides a comprehensive range of peripherals that cater to gamers of all levels. The brand's commitment to pushing the boundaries of gaming technology is evident in its cutting-edge designs.
6. HyperX: Redefining Comfort
HyperX, a division of Kingston Technology Company, focuses on delivering top-notch comfort alongside performance. Specializing in gaming headsets, keyboards, and mice, HyperX products are renowned for their ergonomic designs and high-quality construction. The brand has gained a strong following among gamers seeking a perfect balance between style and functionality.
HyperX's impact on comfort is evident in its Cloud II gaming headset, known for its plush ear cups and superior sound quality. The HyperX Alloy FPS Pro mechanical keyboard, designed for portability, exemplifies the brand's commitment to catering to diverse gamer preferences. HyperX's focus on comfort without compromising performance sets it apart in the market.
7. Turtle Beach: Unrivaled Audio Experience
Turtle Beach has established itself as a key player in the gaming accessories industry, particularly in the realm of audio. Known for its high-quality gaming headsets, Turtle Beach places a strong emphasis on delivering immersive audio experiences. Their dedication to superior sound quality has made them a favorite among gamers who prioritize crystal-clear communication and precise audio cues.
8. MSI: Powering Performance
MSI, traditionally known for its gaming laptops and graphics cards, has expanded its offerings to include a range of gaming peripherals. With gaming keyboards, mice, and headsets, MSI focuses on powering gaming setups with high-performance accessories. The brand's commitment to quality and innovation has earned it a spot among the top gaming accessories companies.
MSI's commitment to performance is evident in its gaming laptops, such as the MSI GS66 Stealth. The MSI Vigor GK50 Elite mechanical keyboard, with its robust design, complements the brand's gaming laptops. MSI's emphasis on performance extends to its graphics cards, contributing to its standing as a comprehensive gaming technology provider.
9. Roccat: Precision in Every Move
Roccat has gained recognition for its emphasis on precision and customization. The company's gaming mice, keyboards, and headsets are designed to offer gamers a competitive edge. Roccat's Swarm software allows users to fine-tune their peripherals, making them a preferred choice for those who value precision and personalization.
10. Alienware: Where Style Meets Substance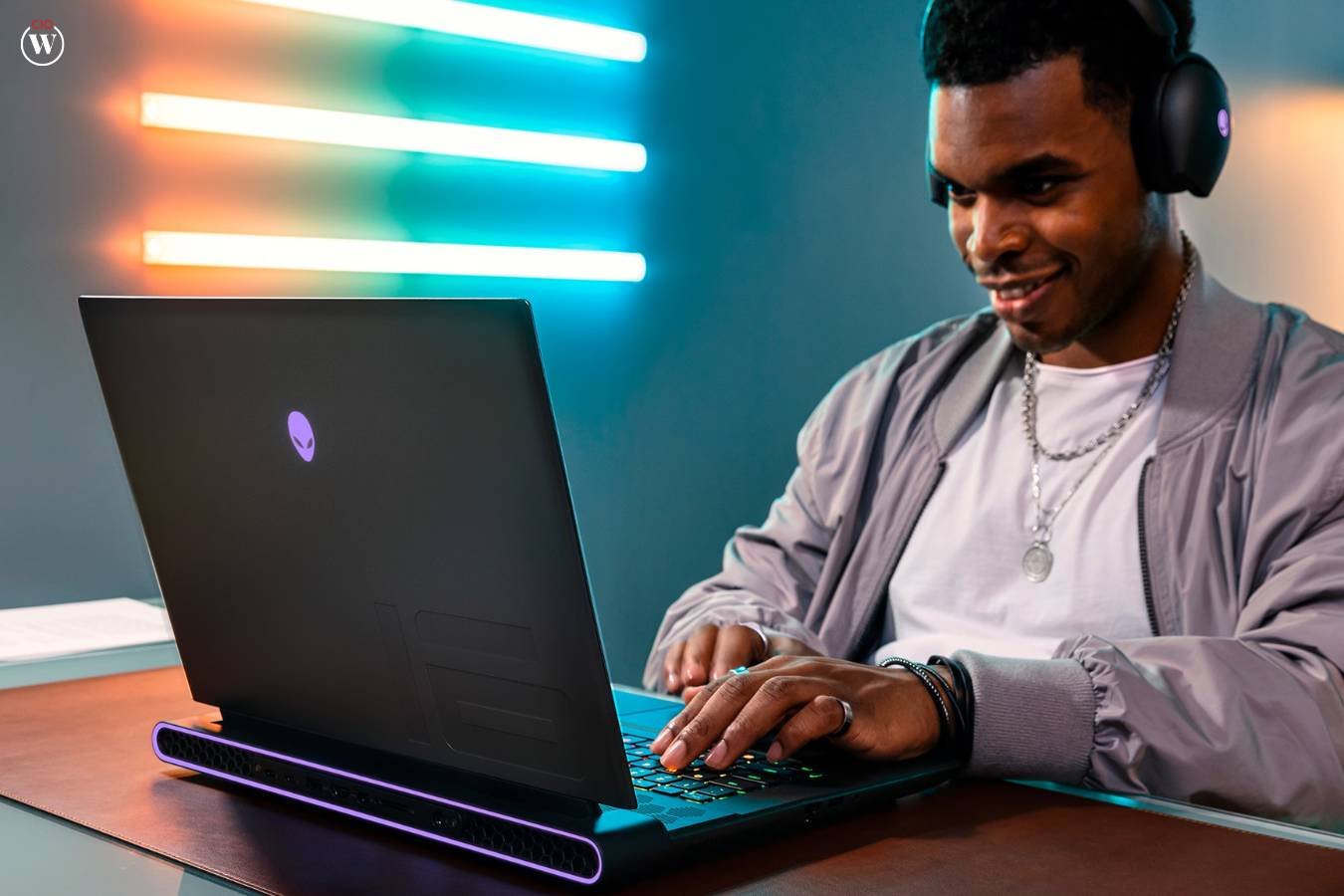 Alienware, a subsidiary of Dell, has made its mark in the gaming industry with its stylish and powerful gaming accessories. From eye-catching RGB lighting to high-performance gaming keyboards and mice, Alienware ensures that gamers don't have to compromise on style for substance. The brand's commitment to pushing the boundaries of gaming aesthetics sets it apart in the competitive market.
In conclusion, the world of gaming accessories is teeming with innovation, and these top 10 companies are at the forefront, shaping the digital playground for enthusiasts worldwide. Whether you prioritize precision, performance, comfort, or aesthetics, these companies have proven themselves as leaders in providing gaming accessories that elevate the gaming experience to new heights. As technology continues to advance, we can only anticipate even more groundbreaking developments from these powerhouses, ensuring that gamers will always have the best tools at their fingertips. Game on!