Steps To Create SEO Friendly Content Optimizing your content for both search engines and consumers is one of the most critical things you can do. Creating SEO-friendly content involves time and work, though. However, if done correctly, you may expect them to pay off in the end.
Numerous individuals believe that SEO-optimized material cannot be user-friendly. This is a complete fallacy since well-optimized, high-quality content actually increases your chances of appearing higher in search engine results. Check out the SEO principles and advice I've compiled in this post in order to improve the search engine rankings of your website's content & Steps To Create SEO Friendly Content.
Here are 7 Easy Steps to Create SEO Friendly Content;
1. CARRY OUT A KEYWORD RESEARCH
Keywords continue to play a significant part in SEO, despite the trend toward pushing users to develop thought-leadership material. Finding the proper keywords can assist you in dominating search engine results and pleasing your target audience.
While deciding on your target keywords, you should establish the following:
The number of searches for a certain term during a specified time period. Using the incorrect keywords can waste your time and money.
Understand the searcher intent behind the desired keywords & Steps To Create SEO Friendly Content.
Conduct research in order to develop material that is competitive with that currently shown in search results.
Concentrate on longtail keywords. They may have a modest search volume, but they provide a great chance of ranking in the SERPs. People often use lengthier keyword phrases when seeking more precise information on a certain subject.
Here are some terrific resources for doing keyword research for SEO-friendly content:
1. Utilize resources such as the SE Ranking Keyword Suggestion tool, AnswerThePublic, and Google Keyword Planner to identify the most effective keywords.
2. Using Quora, generate fresh versions of your goal terms. People use this resource to discuss industry-related subjects.
3. Utilize Google's Related Searches to discover more about your clients and their purpose.
4. Google Autocomplete will propose keywords based on actual user searches. In addition, SE Ranking has a feature called Keyword Suggestions that assists in selecting keywords based on how people search.
5. Search Wikipedia for topic-specific articles. It is a human-made internet resource that people trust, uses, and cite. It also ranks quite well in search engine results pages (SERPs).
6. Reach out to several industry forums to see which queries and subjects are of interest to your consumers.
7. snoop on your primary rivals and determine which keywords generate massive amounts of quality traffic.
8. Find keyword suggestions on Amazon. It completely dominates the organic search engine results for all transactional terms.
Once you have identified the target keywords, add them in the appropriate places:
Title\sURL
Meta description: keep it between 150-160 characters
Use keywords in H1-H6 tags throughout your article.
Image names and alt image tags
Note that overusing keywords will hinder the readability of your material. Therefore, avoid doing so and avoid confusing your readers. Additionally, refrain from keyword cramming.
Create blog entries and other forms of Steps To Create SEO Friendly Content that addresses your audience's issues or answers their concerns. Include your keywords naturally throughout the material.
2. ORGANIZE YOUR CONTENT
If you want to produce excellent Steps To Create SEO Friendly Content, adhere to a firm framework.
Initially, choose the primary focus of your article. Dividing things into sections may make writing simpler and more efficient. Once you have organized your information, you may work independently on each section without having to arrange your ideas.
Each piece of material must consist of an introduction, body, and conclusion. You may separate the body into several sections and compose information that reflects your individuality and connects with your readers.
People may overlook the importance of maximizing their conclusion. Your material should conclude with a compelling call to action to encourage readers to perform the intended action.
For instance, I enjoyed the West Coast Shipping guide. They established six primary phases for shipping a vehicle and explored each step by including appealing calls to action.
3. CREATE ATTRACTIVE TITLES
Titles have a substantial influence on your Steps To Create SEO Friendly Content and usability.
Descriptive and engaging titles may assist readers in determining the topic and value of your blog article.
To boost your chances of ranking better, you should optimize your titles for SEO using the following techniques.
Utilize your keyword target at the beginning of your title.
Keep your title to 60 characters or less. Google shows the first sixty characters of search results.
Ensure that you correctly characterize the post's Steps To Create SEO Friendly Content.
Once you've produced your title, use CoSchedule to get its overall score. The tool provides an examination of your title's grammar, readability, and length. In addition, Google Search Preview and Email Subject Line Preview will be provided.
Use emotive modifiers in your titles, such as "best," "amazing," "funny," "free," "how to," "surprising," etc., to captivate your readers and raise your CTR.
Headings tags
Creating appealing subtitles will increase the readability of your material. It is vital to use subtitles in a hierarchical format. The title of a blog article should comprise one and only one h1 element and a target keyword. The heading tags for the major parts should be h2 and the subheadings should be h3.
It makes it reasonable to use several heading tags. Using similar tags might mislead visitors and search engines into believing that duplicate Steps To Create SEO Friendly Content is being shown.
4. WRITE SEO FRIENDLY URLS
URL structure is one of the most essential SEO factors.
Backlinko asserts that URLs are an important ranking influence. They enhance the user experience and are simpler to distribute.
Follow the following guidelines when constructing URLs that are Steps To Create SEO Friendly Content: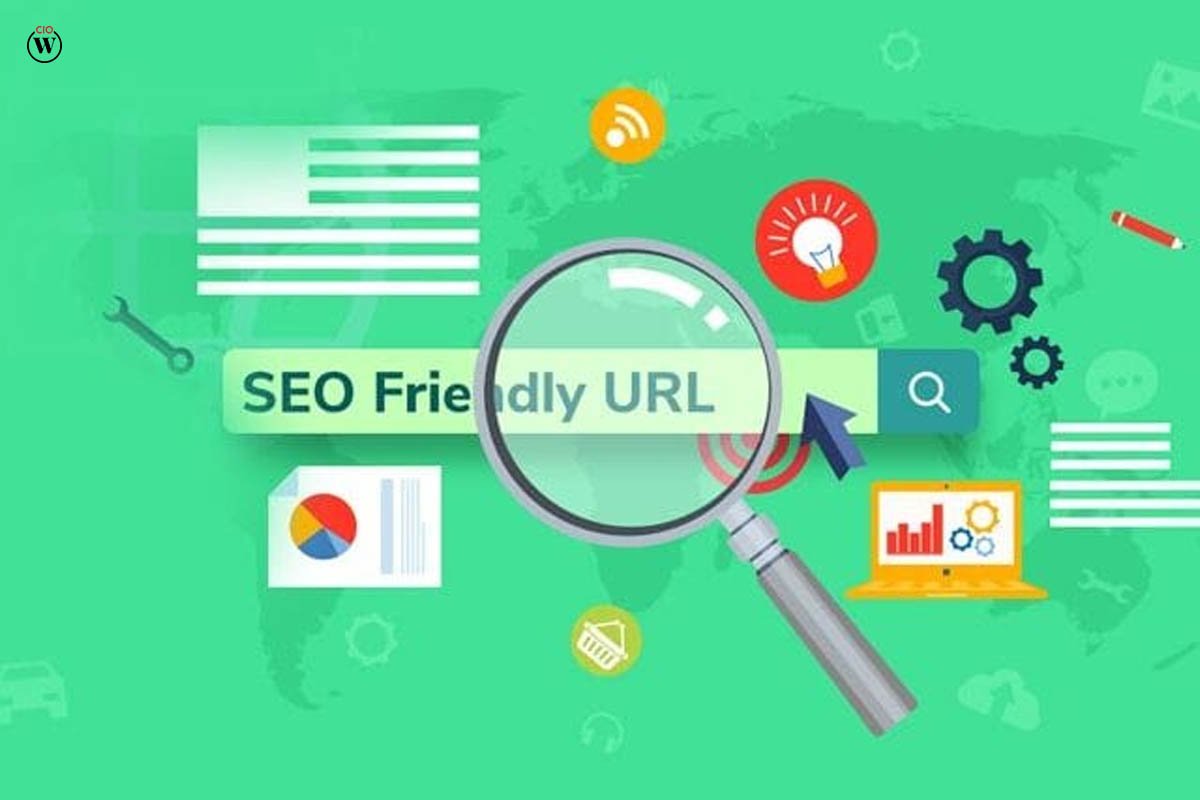 Include the keyword objective on each page. This will increase your website's search engine exposure and assist search engines in better classifying and identifying the page.
Remove extraneous words from URLs to shorten them. The typical URL should be between three and five words or 60 characters long.
Use hyphens between words. As an example, http://website.com/how-to-write-SEO-friendly-posts/
Utilize small case letters. On certain systems, capitalization might result in redirects or 404 problems.
Avoid the use of stop words such as a, an, but, and or.
Maintain concise, engaging, and relevant URLs.
Here is an example of how Rosen Injury Lawyers creates well-structured URLs that are Steps To Create SEO Friendly Content. They seem succinct and neat, and they indicate the essential term.
5. USE SMALL PARAGRAPHS
One consideration is to keep your paragraphs brief. It does not imply that each phrase must begin on a new line, but paragraphs should be ordered rationally and have their own distinct thought. Use just brief paragraphs (about 2-3 sentences).
Use various formatting choices, such as adding bullet points, emphasizing text, and changing fonts. This makes it simpler for mobile consumers to read your material and makes it less monotonous Steps To Create SEO Friendly Content.
6. OPTIMIZE META DESCRIPTION
Google utilizes the meta description to provide a summary of your content underneath your title in search results. To entice people to click on your blog article, it is essential to make it engaging and useful.
The meta description should describe the content of your post and contain your keywords. The length of the meta description is between 155 and 160 characters Steps To Create SEO Friendly Content.
There is no assurance that your original meta description will display in search engine results.
How To Create SEO-Friendly Content?
Therefore, the optimal strategy is to choose your goal term and include it organically in your meta description. If Google detects a match in your meta description, it will likely utilize your tag.
7. OPTIMIZE IMAGES
Including and optimizing photos in your text is a fantastic approach to successfully communicating your ideas and enhancing the reader's experience. Image optimization is comparable to standard SEO Steps To Create SEO Friendly Content.
Google Photographs cannot read text inside images, but it can understand the content of images to determine the relevance of images in search results. You must include descriptive Alt text, titles, captions, and filenames.
The ALT text is not visible to website users, but search engines utilize it to better comprehend an image's subject matter. If photos do not load on a certain device, ALT messages will be shown instead. Try to produce valuable and instructive content that includes your main keywords organically and in the proper context.
Here is an example of an image's ALT text:
The image depicts a Dalmatian puppy playing fetch Steps To Create SEO Friendly Content.