Along with your PC, mouse, keyboard, etc., The Best Gaming Chairs can be thought of as an important part of your gaming set-up. But what makes a gaming chair more important than other chairs is that its ergonomic design makes it more comfortable and lets you sit for longer.
In other words, the gaming chair is the only piece of furniture that protects your health and posture and also makes your gaming experience better. So, if you want to finish setting up your game, it's important to choose a good gaming chair.
There are two different kinds of Best Gaming Chairs on the market: ones for PCs and ones for consoles. The second one is designed for consoles like Xbox or PlayStation, which need a lower chair and look like a lounger or recliner.
Here are the 12 Best Gaming Chairs;
1. The GTRacing Pro Series Gaming Chair
The GTRacing Pro Series is without a doubt the first chair on our list.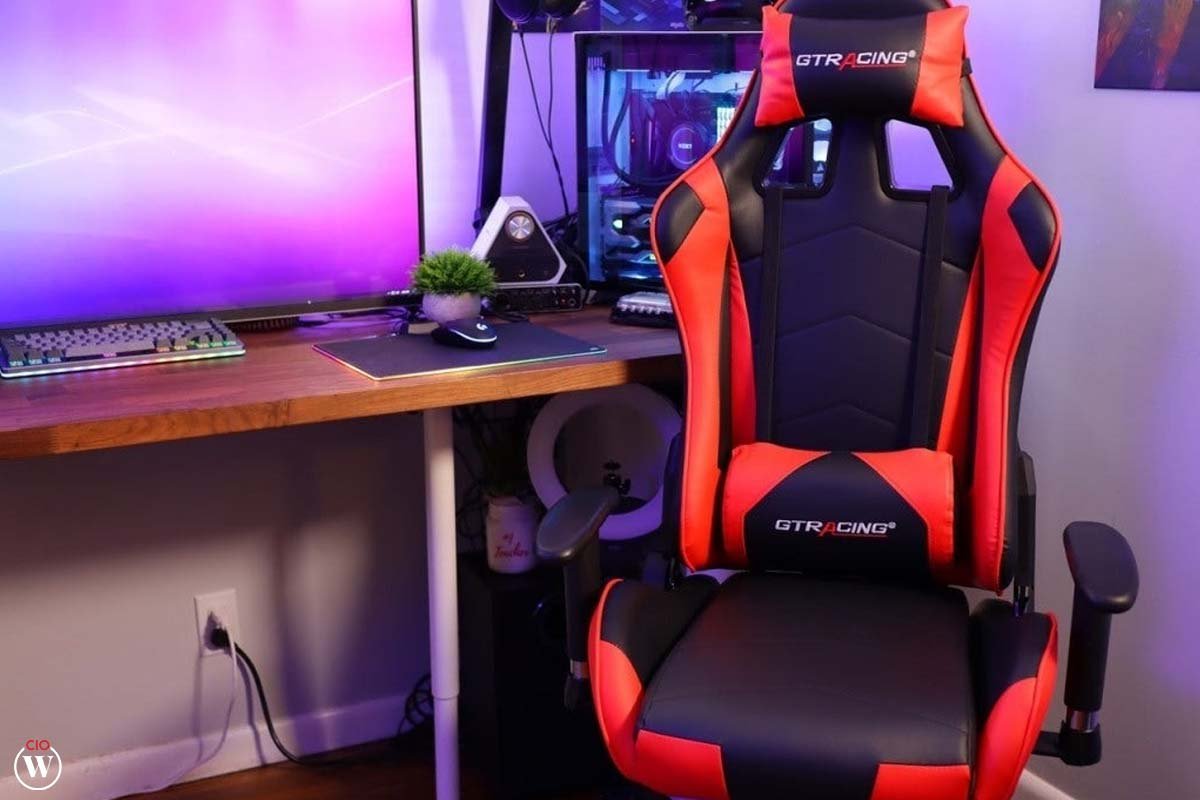 The GTRacing gaming chair has a nice black and red design is fully adjustable and has a lumbar and neck pillow for comfort. Surprisingly, even though it has so many great features, GTRacing Pro Series is very popular because it is so cheap. This chair is a dream come true for gamers who don't have a lot of money. The only bad thing about this chair is that the tilt function is a bit of a pain and needs enough force to work.
2. Secretlab Titan 2020 Series
One of the newest and Best Gaming Chairs on the market this year is the Secretlab Titan 2020. Since it's the most recent model, the company has fixed the problems with the older ones and made them into selling points.
One of the most common complaints is about the armrest. The Secretlab Titan model's full mental 4D and concave leather-padded armrests give your arms a better place to rest while giving you the exact support you need without putting you at risk for carpal tunnel.
The chair also has a built-in backrest with adjustable lumbar support that can be changed with a knob on the side of the chair. You won't have to worry about your pillow moving when you stand up or lean forward.
Another great thing about this chair is that the head pillow has a cooling gel coat, so you can stay cool and watch the whole game.
3. Homall Ergonomic High-Back Racing Chair
The Homall gaming chair is like an office chair on steroids. It's the best of both the gaming and office worlds.
The Homall gaming chair can be used not only in a game room but also in a work room or living room. It has an elegant and modern design, and it can do more than one thing.
This Homall superb swivel gaming chair has every ergonomic feature, from a padded headrest and lumbar support cushion that can be removed to a seat height and armrest position that can be changed.
Also, the Homall Ergonomic chair is known for being very strong and durable. It has high-quality PU leather, a heavy-duty steel frame, and high-density foam, so it can last for many years of regular use.
4. OFM Essentials Racing Chair ESS-3085
On the list is also an OFM Essentials racing leather gaming chair that looks great and comes in a lot of different colors.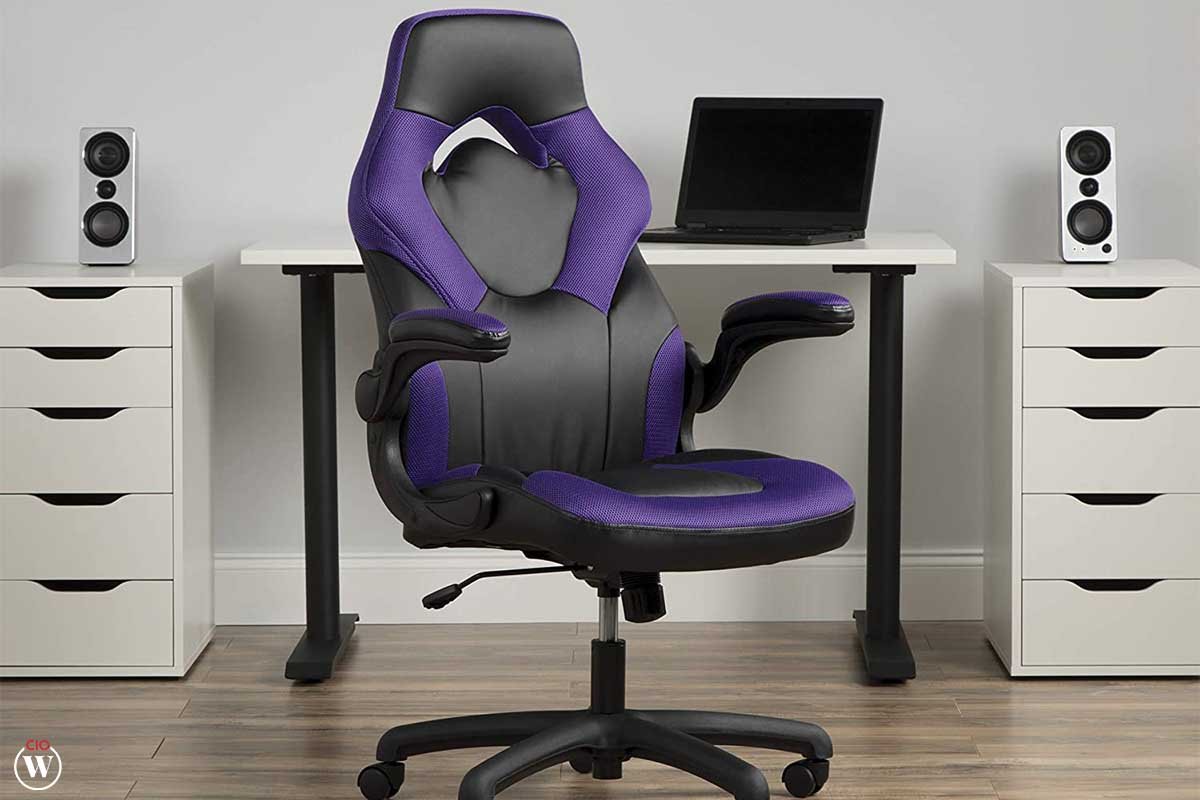 The Best Gaming Chairs padding is shaped in a way that makes it soft and breathable enough for a long workday or a long gaming session. The OFM Essentials gaming chair also has a pair of armrests that can be flipped up to give you more space if you need it.
Again, the price of this model of gaming chair is very reasonable, or sometimes we can call it a cheap way to get a good gaming chair.
5. HugHouse Musso Ergonomic Gaming Chair
HugHouse's Musso gaming chair is made with advanced ergonomic features that provide the best support and comfort for long gaming sessions. The Best Gaming Chairs has a large, padded, and adjustable armrest, a seat and back support that is shaped to fit your body, an adjustable headrest, and a lumbar pillow. All of these features give you comfort all over.
In addition, the Musso ergonomic gaming chair is made of high-quality PU leather that is easy to clean and keeps its elegant look. The thick density sponge makes the seat look like a bucket and adds to the comfort of the chair. With a maximum angle of 170 degrees, you can also turn your gaming area into a place to rest or read.
Also, the sturdy universal mute casters on the Musso gaming chair make it easy to move the chair around.
6. Crank Series "Onylight Edition" Red Gaming Chair
This Crank Series chair has a beautiful design, a high-strength tubular steel frame, and a forged aluminum base that focuses on making the chair last longer. It can make your gaming area feel like Formula One.
The best thing about the Crank Series gaming chair is that it has a heavy-duty base that can hold up to 2000 pounds. With this gaming chair's adjustable height and locking mechanism, you can always find the best place to sit. The high-density, cold-cured foam, and soft PU leather cover will keep you comfortable while you play.
Best Gaming Chairs is very comfortable because it is designed to be as ergonomic as possible and has a lot of features that can be changed, like a 3D armrest or an extra-large lumbar support pillow.
7. DXRacer Gaming Chair Racing Series OH/RW106/N
Since 2006, DXRacer has been a well-known name in the gaming chair market. The Racing Series is one of the most popular Best Gaming Chairs made by this company. The high-quality design of this chair meets the needs of a wide range of users, and it can be used for both PC and console games. DXRacer meets all of our criteria for a good gaming chair. Best Gaming Chairs has a beautiful ergonomic design, comfortable pillows that support you, and a function that lets you change it in every way.
8. AutoFull Ergonomic leather racing gaming chair
This high-quality racing chair is Best Gaming Chairs from AutoFull stands out because it has a heavy-duty frame and an anti-collapse sponge whose density is 50% higher than the average gaming chair sponge (45g/cm3 vs. 30g/cm3). The design is attractive, with neat stitching and a pretty embroidered logo. Also, it is very flexible, so you can move it down very low or pop it up very high and keep the height with the hydraulic lift.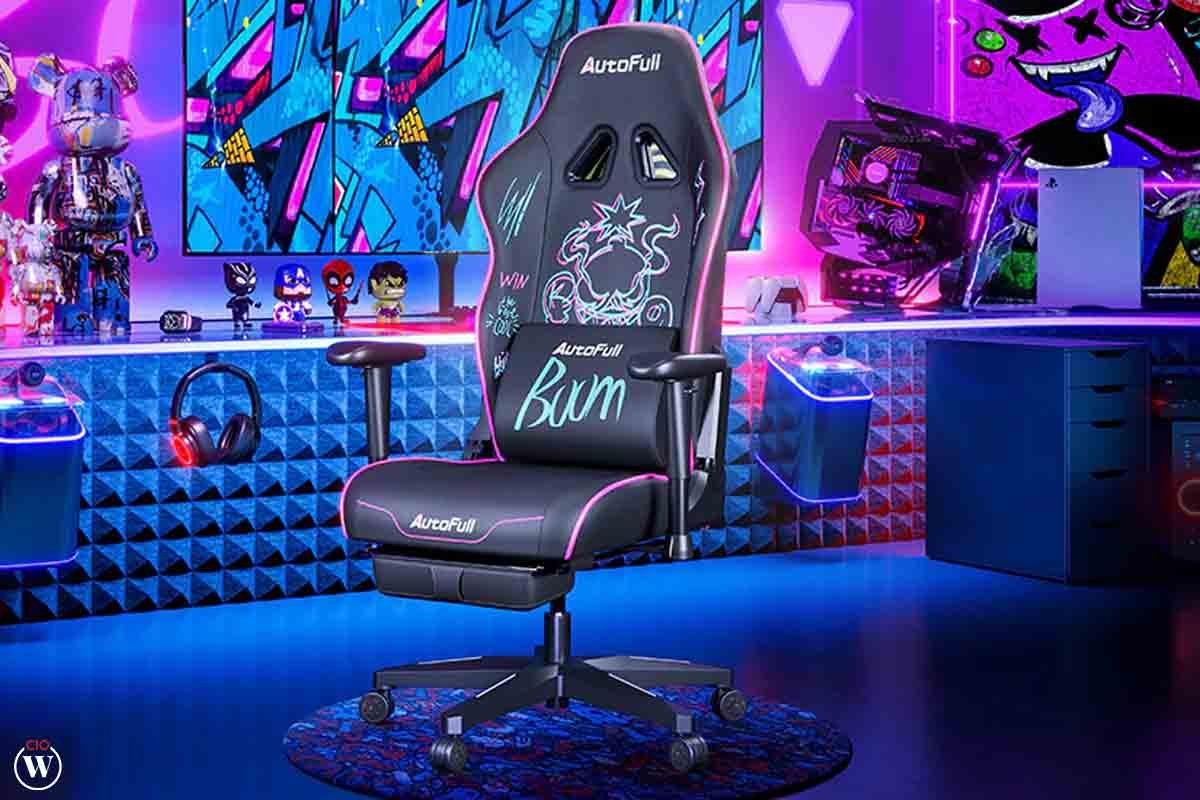 The casters have special grips that make them more durable and flexible so that can easily move around the room. But this chair also gets a lot of negative comments about how uncomfortable the armrest is.
9. RESPAWN 110 Racing Style Gaming Chair
This RESPAWN gaming chair is made to look like a racecar and can make you feel like you're in the middle of a tough game while you're sitting comfortably. It is one of the most versatile and adjustable Best Gaming Chairs because it can be moved in 4D and the armrests can be adjusted. This ergonomic chair has a steel tube frame wrapped in molded foam, which gives it a lot of support in all the right places, and an open back seat structure, which helps control heat even more. The only problem you might have is with how hard it is to put together, which can be a little time-consuming. Aside from that, the chair is great, and the price is right.
10. Noblechairs ICON Gaming Chair
Best Gaming Chairs is perfect for people who like designs that are simple, elegant, and not too flashy. The ICON gaming chair looks like the interiors of the world's best racing cars. It's made of high-quality black leather and has a debossed logo and premium stitching. It can be the highlight of your home. Every ICON also has a number of different ways to adjust the seat and armrests, as well as a rocking mechanism that you can change, so you can relax in the best way for you.
11. AKRACING Premium V2 Gaming Chair
When we talk about The Best Gaming Chairs, we can't leave out AKRacing. The Premium V2 gaming chair is the newest and best model from AKRacing.
Best Gaming Chairs is mostly white and black, and the colored wheels are a new and noticeable feature that makes it stand out and more unique.
Aside from looking elegant, the chair can be fully adjusted for the backrest, height, armrests, angle of tilt, and rocking. You can tilt it up to 12 degrees to get the most comfort that's why these chairs are The Best Gaming Chairs.
12. Furmax Ergonomic Swivel Leather Gaming Chair
This Fumax gaming chair is made for long, intense games. It has a thickly padded bucket seat that gives you the most comfort while you play.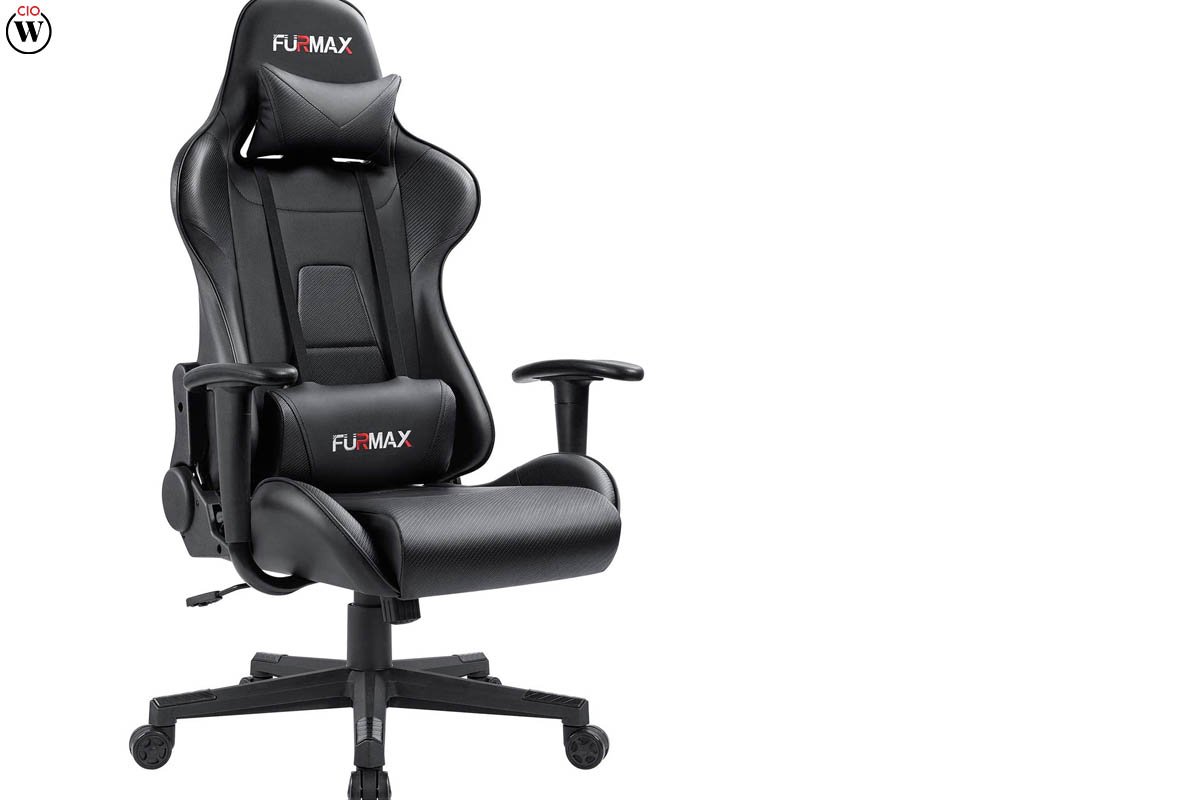 The color blue can also make you feel cooler after a long game. Also, the Furmax gaming chair has a pull-out, flip-over footrest, and lower lumbar support, which makes it a great place to relax after a long day at work or a long session of intense gaming.
These Best Gaming Chairs are worth a second look because it costs a fair amount and is made well.