The fad for hand-drawn cartoons, in which artists and animators manually sketch every facial expression, movement, and action, has long since passed. Best Motion Graphic Software, Nowadays, flipbook animation is a common kind of motion graphics, and it has been used in a number of films.
However, new technology have allowed for a shift in the methods through which motion graphics are created. Whether a film is animated or live action, the visuals and narrative should flow together seamlessly. That's where motion graphics come in.
Animated images that use text to convey meaning are called "motion graphics." These visuals, together with the accompanying text and audio, are often used in the closing credits of movies and television series. In terms of bridging the gap between the brand and its audience, this method is unparalleled.
Here are the 9 Best Motion Graphic Software for Everyone;
1. Adobe Creative Cloud
When it comes to graphic and motion picture production, Adobe is the gold standard. It's widely used in the industry since it helps videos stand out and grab people's attention. Best Motion Graphic Software, Adobe's Motion Graphics Tools in Creative Cloud provide designers a plethora of options for creating striking visuals.
The program has become well-known for its use in the production of both long-form and shorter forms of cinema. It's an all-in-one video editor that can take a basic idea and turn it into a compelling video for any platform. In order to facilitate the presentation process, it provides a broad variety of tools for making stunning motion graphics using pre-built templates.
It doesn't matter what kind of film you're doing, Adobe Premiere Rush can help you polish it to perfection. You may change the font, text size, and color of the animation titles, and there are pre-made motion graphic themes available from Adobe Stock.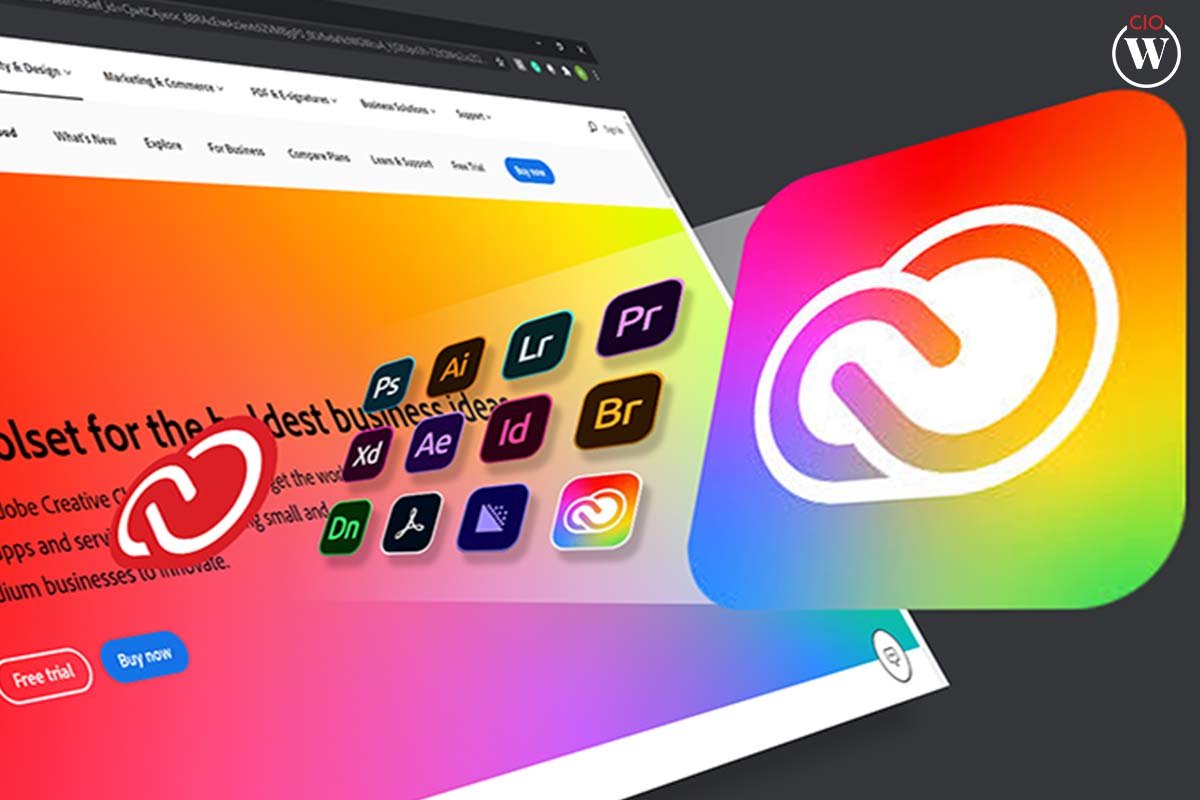 Photos may be edited on several platforms, including Macs, iPads, and computers.
Adjust the size, color, style, and font of your animated headers with a few simple sliders and dropdown menus.
Personalizable exposure, tint, and color adjustments are included in the custom filters and presets.
Easy-to-understand interface, a wide range of customization options, and in-depth, hands-on guides on the latest design trends and software.
Using this program, we were able to include visual elements like color, movement, images, and text into the layout. The professional templates include predetermined parameters that editors may use to achieve aesthetic uniformity without having to make any substantial changes to the original design.
2. Biteable
Use Biteable's many tools to create spectacular motion graphics that will make your audience stop scrolling. Companies that are creating reels for viewers or interacting with them might benefit greatly from using bite-sized motion graphics. The following are the steps to using the tool for Best Motion Graphic Software:
To create a Biteable account, sign up for it or enter an existing one.
Make use of the pre-made animation formats
To kick things off with animation, you may use Biteable's libraries full of pictures, video clips, music, and more.
Make adjustments to the video as needed.
The finished file may be exported or posted on social media. Affordable, high-quality, and enjoyable designs may be made with the use of motion graphic software. High-quality animations are useful for making any kind of movie or design, including ones that are good for business. It comes preloaded with editable templates that may be altered to fit a client's needs by changing fonts, colors, and the incorporation of a corporate logo, among other factors.
Biteable has a wealth of branding tools and editable templates, making it a good starting point for anybody looking to create high-quality, professional content. The simple motion graphics maker has all the tools you need to make your own films, including music, footage, still images, and animations. Using this method, one may make a gripping tale, appeal to the viewer's emotions, and promote their business via video.
3. Blender
With Blender 3.1, you can create a broad variety of motion graphics quickly and easily. In order to compete successfully in today's market, many successful companies are using Blender motion graphics, which is a free and open-source program. Best Motion Graphic Software, With the help of the robust unbiased path-tracer engine, designers may create visually beautiful and photorealistic visuals.
4. Synfig Studio
Synfig Studio is a great option if you need a program that works on several operating systems, since it is compatible with Linux, Windows, and OS X. It's free, open-source, 2D animation software that makes it possible to do animation one frame at a time with fewer personnel and less funds. Best Motion Graphic Software, If you use the binary version of Synfig Studio, you can create stunning 2D animation.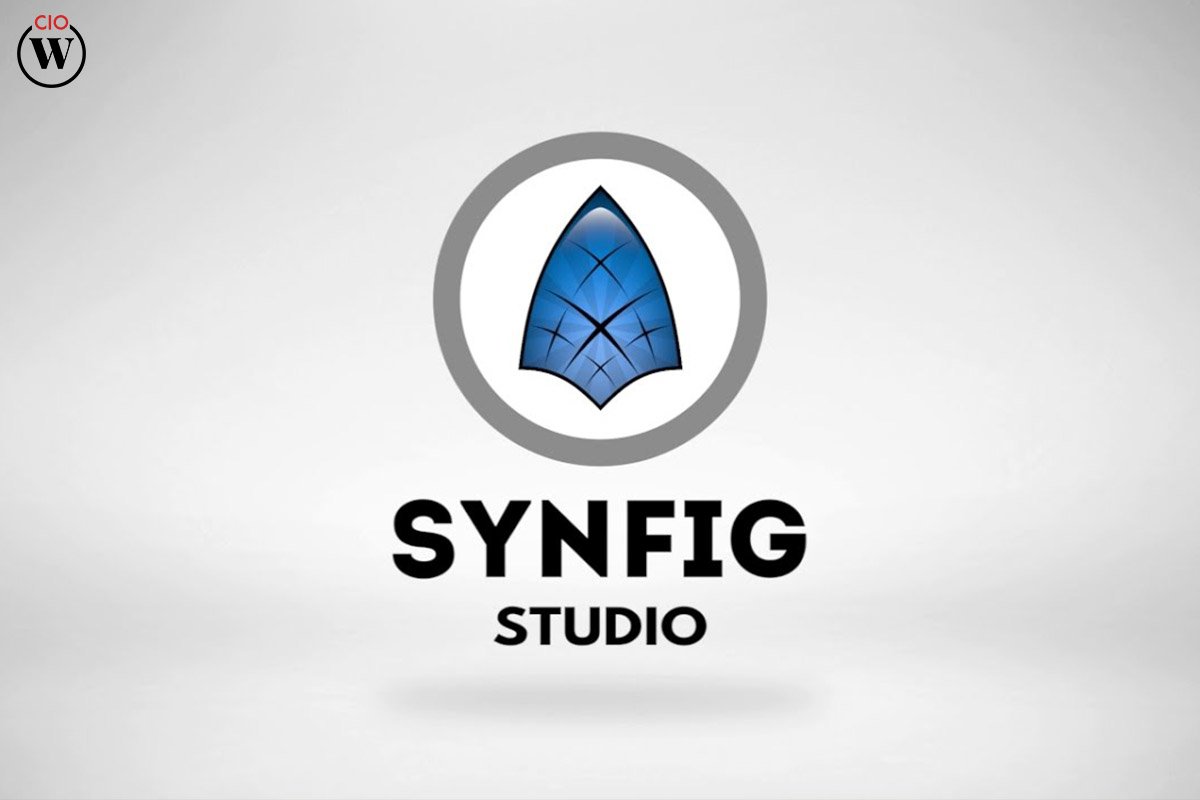 It has a lot of features, including filters, complex controls, bones, fifty or more layers, and vector drawing. Layer types including distortions, filters, gradients, geometric, fractals, and transformations are available, as are a wide variety of expressions for created characters. By simply calculating frames and adjusting keyframes, users may easily turn vector forms into motion graphics.
5. Natron
Natron has established a stellar reputation in the CG and VFX industries. Natron is compositing software that is both open source and cross-platform, meaning it can work with any kind of file and meet any kind of design need. Best Motion Graphic Software, It's a powerful and user-friendly program that can do anything from rotoscoping to keying to 2D tracking.
Robust keying, a Planar tracker, matte generation, forms, mattes, masks, and less rotoscoping hours are just some of the features that make this motion graphics program so useful. Included are powerful 2D trackers, multi-layer rotoscoping, a dope-sheet editor, and network rendering.
6. Maestro
Avid Maestro is a powerful motion designer tool that can be used to make cutting-edge broadcast masterpieces in real time. It's useful for making adaptable visuals for TV programs like the weather, politics, sports, and the news. Best Motion Graphic Software,
The main characteristics are:
Generating engaging 2D and 3D motion graphics
Extremely High-Definition, High-Contrast, Wide-Range, or Standard-Definition
There is no pre-rendered media, scripting, or programming.
Repeatedly dynamically update templates
Assets may be updated, accessed, searched, recalled, and archived.
Easily adaptable resources
Systems that can generate dynamic images in real time by using preexisting graphic design software
7. Daaz Studio
Anyone, from novices to seasoned experts, may use Daz Studio to bring their ideas to life in the 3D world. We recommend Daz 3D Studio for creating your 3D environment, characters, photorealistic content, and rendering. The program has features like rigs, postures, and rendering that let designers bring their ideas to life in the form of people and bespoke scenarios.
Best Motion Graphic Software, Character designers have access to a plethora of free and paid 3D assets in a variety of libraries. The characters are only the beginning of what you can do with the hundreds of other materials included in the largest 3D model collection for creating hyper-versatile figure content. The Daz3D motion graphic application allows users to have access to a number of features rapidly and monetize their productions.
8. Houdini
Best Motion Graphic Software, When compared to other animation programs, it uses a procedural workflow to guarantee the highest quality output. Its methodology permits several iterations, so you may easily implement the kinds of modifications you choose. Its primary purpose is in the creation of particle and dynamic environments, but its toolkit also facilitates work in animation, modeling, and rendering.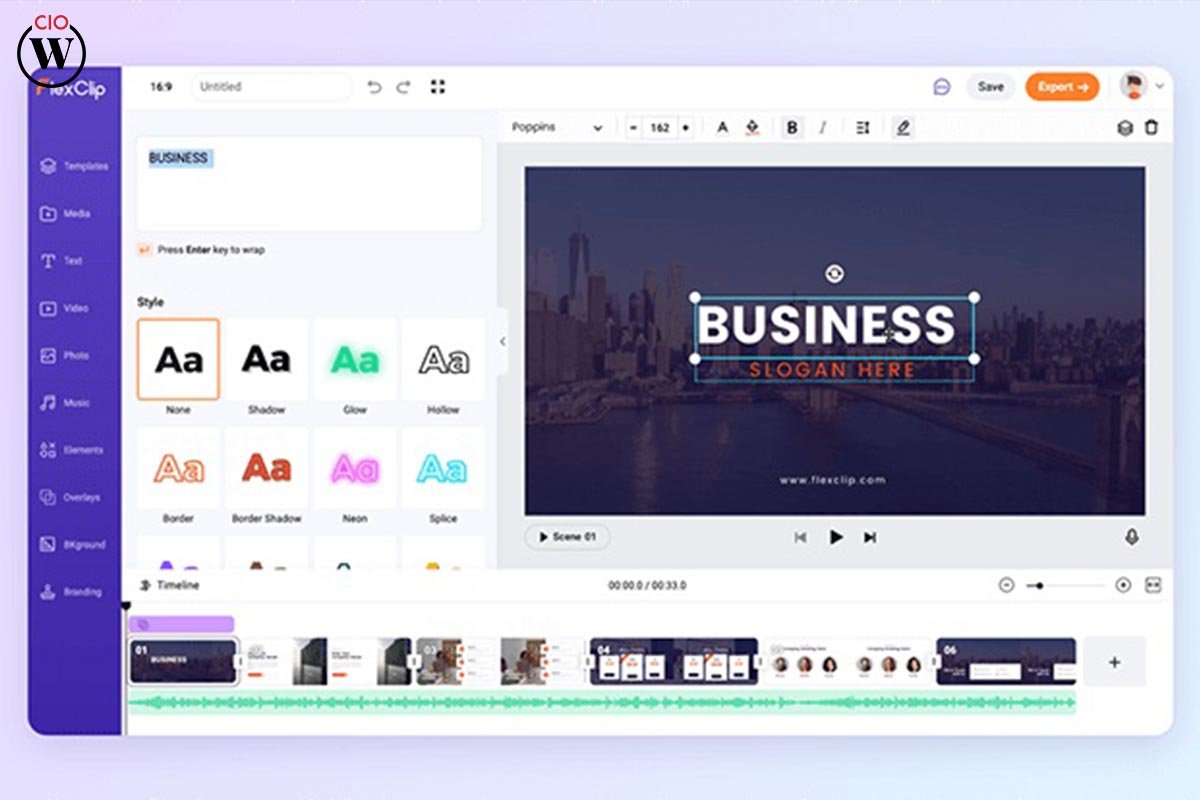 Houdini is a special effects animation program that integrates everything to provide you with a highly strong platform, and it was made specifically for artists working in visual effects for movies and 3D animation.
9. Flex Clip
In just three easy steps, you can make Best Motion Graphic Software, that seem like they were made by an expert using FlexClip. The FlexClip motion graphic generator has several features, including the ability to convert movies, record the screen, add text to films, adjust the brightness of videos, and more.
There is no need for design expertise, and the motion graphic tool is loaded with features like motion effects (fade, popup, wipe, zoom), graphic components (banners, forms, lines, patterns), and more. Designers have the ability to import motion graphics, alter the animations, and then export the finished result to the device.
Bottom Line
Using infographics, motion graphics may simplify otherwise difficult-to-understand information. It provides dynamic interactivity with complicated data via the use of animated components to create eye-catching and interesting visuals.
With time, however, motion graphics have spread their wings beyond the realm of complicated data and into the realm of cinema. The use of visuals to make money or amuse is unrestricted. Color correction, new or removed features, 3D tracking, and interactive elements are all part of the motion graphics' visual effects arsenal.
Visual effects make it simple to design motion graphics, generate a narrative concept, write a screenplay, create a storyboard, and enter production. However, in order to make stunning motion graphics, it is crucial to eliminate things like gaps, skips, needless data, breakdowns, and unclear signals. Best Motion Graphic Software, is revolutionizing the design industry and saving designers' lives.