The experience of beginning a new company may be both thrilling and intimidating at the same time. There are a plethora of choices that need to be taken, ranging from selecting the appropriate organizational structure to formulating a marketing plan. Yet, finding the correct attorney to assist and guide you through the many legal issues of beginning and maintaining a company is one of the most important choices you will have to make as a new business owner. In the following paragraphs, we will go through the most important considerations you need to make when choosing the right attorney for your new company.
Here are some considerations for choosing the right attorney for your new business;
1. Determine your legal needs
The first thing you need to do when choosing the right attorney for your new company is to evaluate the legal services you will need. Your company is one of a kind, and the specific legal requirements that it has to meet will be determined by a number of different elements, such as the sector in which it operates, the region in which it is situated, and the structure of your company. The following are some typical legal requirements for newly established businesses:
Incorporation or formation of a business entity
Creating and evaluating contractual language
Protection of intellectual property rights (trademarks, patents, copyrights)
Observance of all applicable rules on the local, state, and federal levels
Concerns with HR and employment legislation
Both tax preparation and compliance are important.
Conflict resolution via negotiation and litigation
After you have determined the scope of your legal requirements, you may start looking for a lawyer who concentrates their practice in the relevant areas.
2. Look for experience
While choosing the right attorney for your new company, it is essential to seek someone who has previous experience working in the field of your company's legal requirements. It is possible that a general practitioner lacks the specialized knowledge and skills required to successfully advise and represent your company. Instead, you should search for an attorney who has expertise dealing with firms in your field and who has a track record of success in the management of legal challenges that are comparable to those that you are facing.
3. Consider the attorney's communication style
For a relationship between an attorney and a client to be fruitful, effective communication is essential. While choosing the right attorney for your new company, it is essential to take into consideration the attorney's preferred method of contact. Is the attorney able to communicate effectively and in a timely manner?
Do they take the time to hear your issues and reply in a manner that is straightforward and simple to grasp? Do they spend time explaining legal ideas in language that is easy to understand? While looking for an attorney, you should look for someone who is sensitive to your requirements and with whom you have a good rapport in terms of communication.
4. Evaluate the attorney's fees
Since legal expenses may be a considerable investment for new firms, it is essential to assess the attorney's fees before choosing the right attorney about what course of action to take. Some may give their services for a set price or on a contingency basis, while still others may charge by the hour.
It is vital to get an estimate of the total cost before hiring an attorney since hourly costs may vary greatly based on the expertise level of the attorney as well as the location of their office. In addition, make it a point to inquire about any other charges that may be related to your legal situation. These costs may include court fees or filing fees, so make sure you are aware of them.
Know more: Seven Ways To Lower Your Legal Fees
5. Consider the attorney's availability
The process of launching a new company and managing it successfully may be one that is both time-consuming and challenging. It is essential to take into consideration the accessibility of a potential attorney for your new company before making a final decision. Would they be able to provide your company with the necessary amount of attention and assistance at the level that it requires?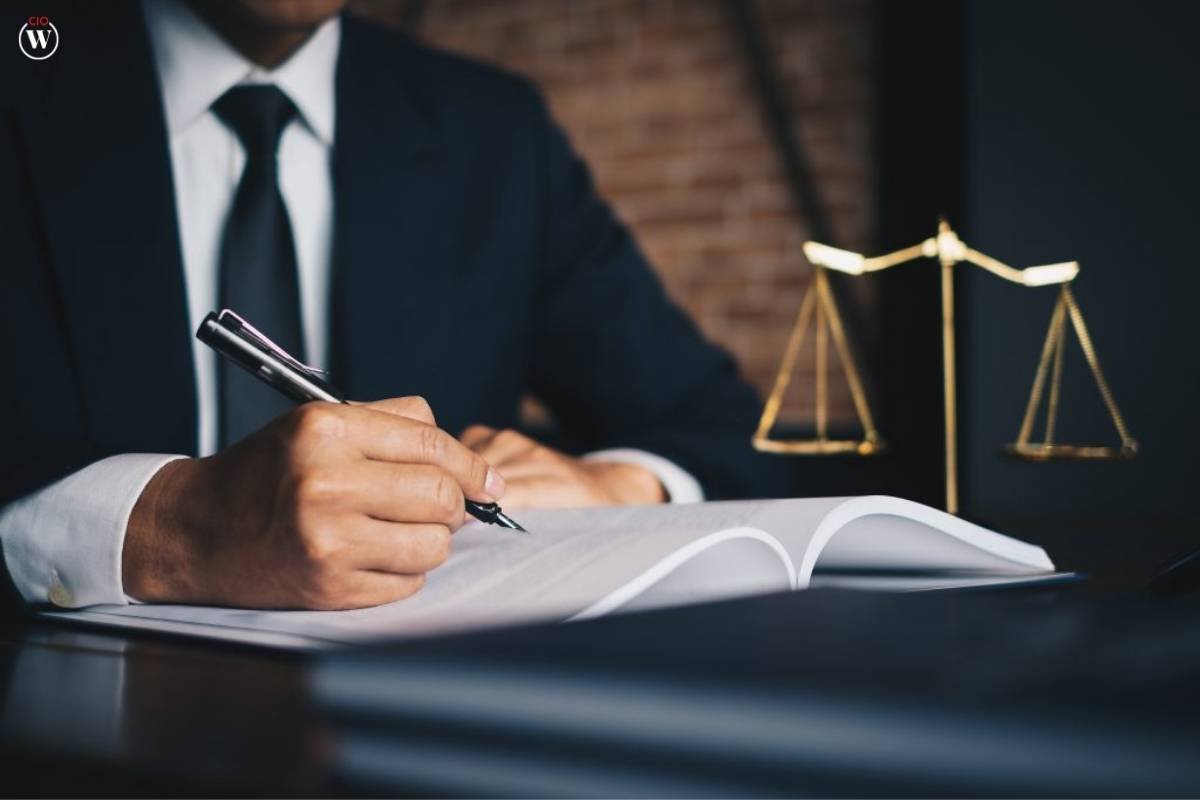 Do they serve other customers who might potentially take precedence over your company at times? You need to make sure that the attorney you choose is someone who is able to dedicate the essential amount of time and resources to properly defend your company.
6. Check references and reviews
It is crucial to examine references and read reviews of potential attorneys before choosing the right attorney to represent your new company. Inquire with the attorney about the references they have worked with in the past, and be sure to follow up with those recommendations.
In addition to this, search the attorney's name online to get ratings and reviews. Although internet evaluations should be taken with a grain of salt, they may give significant information about the communication style, responsiveness, and general level of customer satisfaction of the attorney in question.
7. Consider the attorney's network
Collaborating with a diverse group of specialists, such as accountants, financial consultants, and other lawyers, is sometimes required in the process of launching and managing a new firm. While looking for an attorney for your new company, you should give careful consideration to the attorney's professional network.
Do they have connections with other specialists who can help with your company's requirements and responsibilities? If your company is in need of specific knowledge and experience, having an attorney who has a robust professional network may be an excellent resource for you and your company since they can assist link you with other professionals who have those skills and information.
8. Trust your instincts
Last but not least, while choosing the right attorney for your new company, it is critical to put your faith in your gut impulses. Do you feel at ease when you're speaking with the attorney? Do you get the impression that they understand the demands of your company as they relate to the law? Since the attorney you choose will serve as a trusted adviser and champion for your company, it is imperative that you pick someone with whom you have full faith and with whom you are at ease collaborating.
BOTTOM LINE
choosing the right attorney to represent your brand-new company is an important choice that may play a considerable role in determining the level of success enjoyed by your enterprise.
While looking for an attorney, you should take into account your specific legal requirements, the attorney's level of expertise, the attorney's preferred method of contact, costs, availability, references, and client evaluations, as well as your own gut feelings. You may locate an attorney who can give the necessary legal assistance and support for your company to flourish if you take the time to properly analyze possible lawyers and do it in a thoughtful manner.