credit – shutterstock
Devils Postpile National Monument is nestled in the Eastern Sierra region of California. It stands as a testament to the fascinating world of geology and the artistic prowess of nature. The national monument covers a compact area of 798 acres and gives a glimpse of the extraordinary geological formation that captures the attention of scientists and nature enthusiasts. It is a must-visit destination for anyone who is seeking to connect with nature and understand the geological history of the Earth. In this article, you will read about history, formation, and places to visit near Devils Postpile National Monument.
Origin of the National Monument
Devils Postpile National Monument is located in the United States at Madera County in the Sierra Nevada region of the state of California. The national monument was established in 1911 by presidential proclamation. It protects and preserves the Devils Postpile Formation, the 101-foot-high Rainbow Falls, and pristine mountain scenery. In the world of geology, it is a rare sight that ranks as one of the world's finest examples of columnar basalt. According to the data, its columns are established 60 feet high and display an unusual symmetry.
Once Devils Postpil used to be part of Yosemite and it appeared as a collection of massive rocks. Being one of the most unique natural wonders situated in California, this short hike is full of beautiful views and can be extended in the journey to visit the famous Rainbow Falls.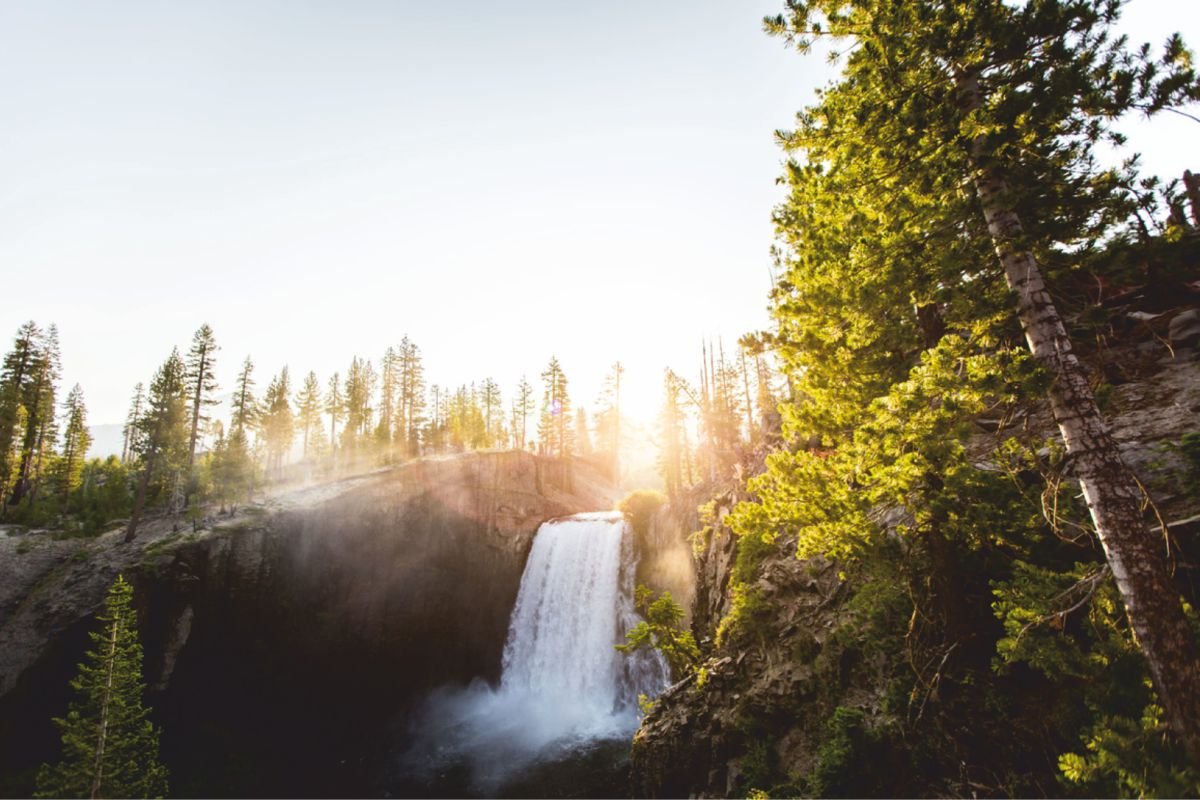 How did the Devils Postile form?
The Devils Postpile National Monument used to be a Yosemite National Park, however, in 1905, gold was discovered near Mammoth Lakes which prompted the boundary change to leave the Postpile on adjacent public land. A few years later, a proposal was passed to build a hydroelectric dam, known for blasting the Postpile into the river. As part of the consequences, of stopping the demolition in 1911, some influential Californians persuaded the federal government of President William Howard. Due to this, the area of the national monument was protected and represented as one of the most important natural architectural sites.
The average diameter of the columns of the Postpile is 2 feet and the height is 3.5 feet. Together these columns look like tall posts stacked in a pile, therefore it is known as Devils Postpile. All of these columns would be expected to be hexagonal if the lava cooled perfectly in an even manner. However, some of these columns have different cross-sectional polygons due to variations in the colling pattern. In the summer months, to get into the monument, you might need to ride the shuttle, however, you can drive up to yourself during winter months only if weather permits.
The Natural Canvas: Flora and Fauna
The hexagonal columns of Devils Postpile are the main attraction among tourists as its landscape is surrounded by a unique and charming diverse ecosystem. There are lush forests, wildflower-strewn meadows, and serene lakes, that provide rich habitat for a variety of wildlife species. If you are a nature enthusiast who likes to explore an array of well-maintained trails then you will enjoy watching black bears, mule deer, and a wide range of bird species, etc. It is a perfect combination of geological wonders that thrives ecosystem of Devils Postpile National Monument.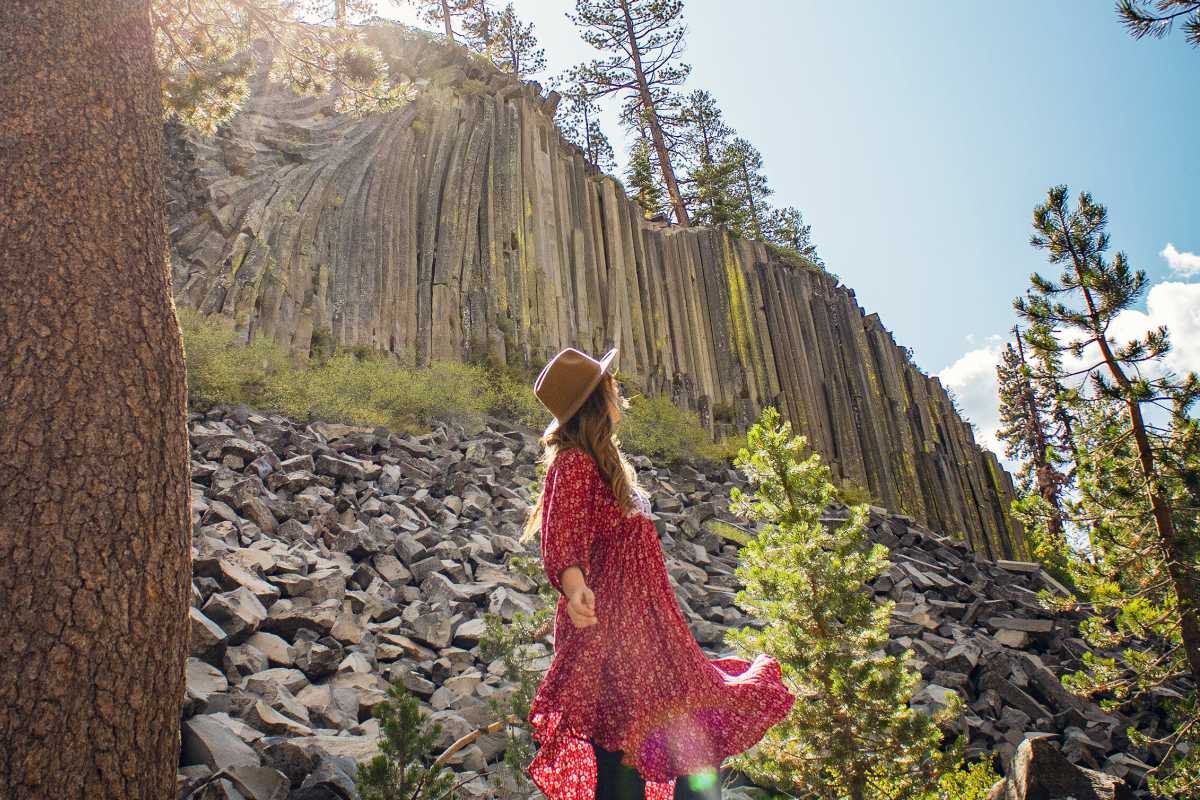 Places to visit at the Devils Postpile
Devils Postpile received its status as a National Monument in 1911, and today around 130000 people visit there annually. A fraction of millions of these visitors are from Yosemite. If you are planning to visit Mammoth Lakes in California, set aside at least half a day to explore the monument. You can have fun at these places during your trip:
Campfire at Devils Postpile Campground
To have a proper experience of natural wonders, you can camp at Devils Postpile Campground to find many interesting attractions and can easily walk through Devils Postpile. Here, fires are allowed only in fire rings, and not more than two pets are allowed per campsite. Moreover, you can keep your food in bear-proof lockers. Nearby campgrounds include Agnew Meadows Campgrounds, Pumice Flat Campgrounds, Coldwater Campgrounds, etc.
Hiking at Rainbow Falls
After exploring rock formation, Rainbow Falls is one of the most popular sites at the Devils Postpile National Monument. You will find that the hike to the falls is 2.5 miles each way and it is a bit easier if you are a fitness freak. Moreover, there is just 300 feet of elevation gain. To make your trip more comfortable, the trail takes you along the river and sort of rolls up and down the entire way. You may hear the falls long before seeing them, giving hikers an inkling of how large they are.
Rainbow appears here mostly in the sunny afternoons in the mist. The famous Rainbow Falls is 101 feet high and it is worth hiking. You can enjoy the scenic spots and have a little picnic over there if you are going there at midday. Furthermore, you will observe some Lower Falls there which have been ignored by most of the visitors.
Mammoth Adventure Center
If you are on a family trip and looking for adventure then coming to Mammoth Mountain is worth it. Here, your children can enjoy the ropes course. It is an elevated obstacle course designed for smaller-sized adventure seekers at least 5 years old. Bungee Trampoline, Climbing Wall, Junior Zip Line, etc. are other adventures waiting for you at Mammoth Adventure Centre. Moreover, you can enjoy bike rides and a kid-friendly pump track there.
Hike to Minerate Falls
Hiking to Minerate Falls Trail is a good option if you are looking for an easy waterfall hike. It is less than 100 feet of elevation gain and almost 1.4 miles. At the end of the trail, 250-foot falls keep tumbling over a broad granite rock formation. Along the Minerate Falls, you have a chance to extend the trek along the Pacific Crest or John Muir long-distance trails. After a few miles, the Canadian border will start and you can see traversing the Sierra Nevada Mountain range at a distance.
Reds Meadow Valley
The Reds Meadow Valley is truly a special place to visit on a trip to Devils Postpile National Monument. The panoramic view includes the jagged peaks of Minarets, Mount Ritter, and Banner Peak. After returning from your other favorite places, you can hike around the surrounding trails. The Reds Meadow Valley has remained the favorite place among tourists due to the shuttle system. It would be a major traffic safety hazard during peak times of tourism.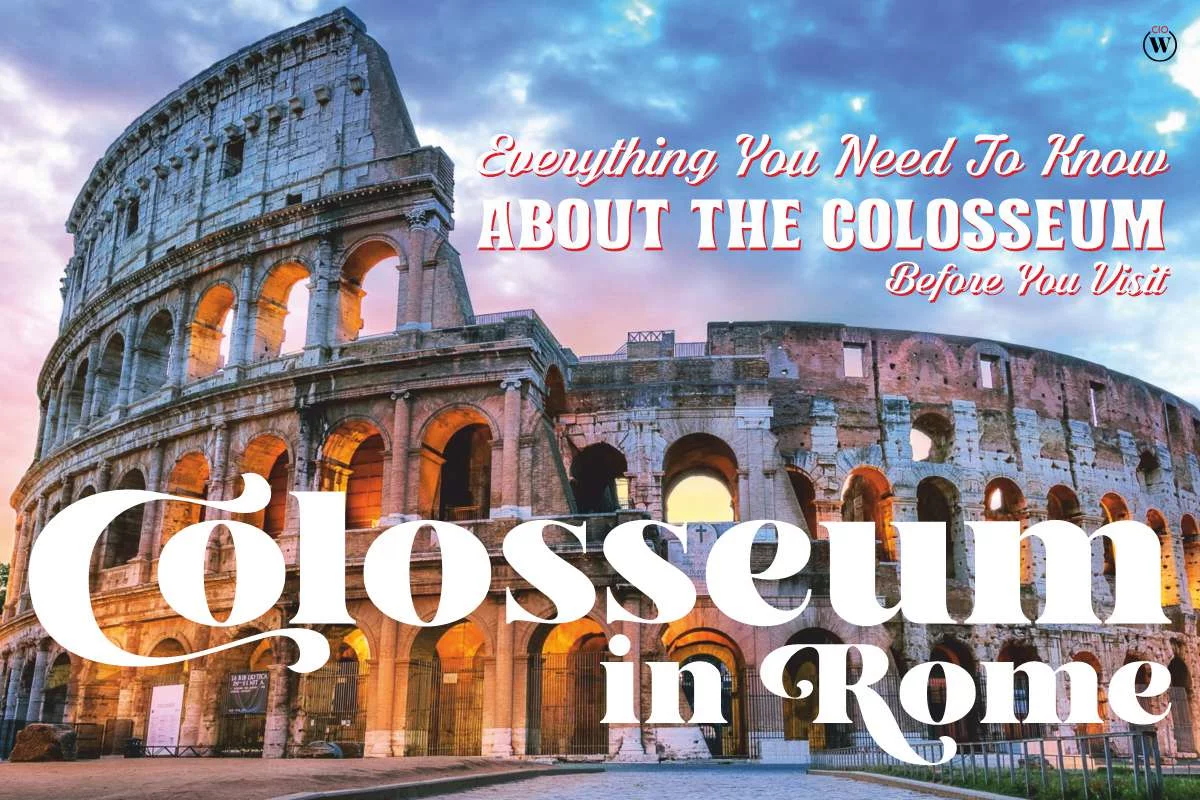 The Colosseum in Rome stands as a testament to the grandeur and engineering prowess of ancient Italy. After reading about it and watching its pictures on the internet, I was completely awestruck by its architectural beauty and storied history. After reading this article, I feel you will start imagining how beautiful it looked in the old days, and you would like to visit it on your next holiday. Enjoy reading!
Accessibility Facilities
Accessibility is a key concern for every tourist place and Devils Postpile is not an exception for that. National Park Service has initiated accommodation and transportation facilities for visitors with disabilities. Wheel-chair ramp facilities at the entrance of the ranger station are available. Trails are making your experience at the national monument memorable and unique.
The ideal time to visit Devil Postpile National Monument
In your next vacation if you are planning to visit Devils Postpile then the ideal time would be from mid-June to mid-October depending upon the snow conditions. However, it is important to check the official website of the National Park Service for up-to-date information during operational hours and seasonal closures. You should be prepared for variable weather conditions as the temperature keeps changing from chilly mornings to warm afternoons. Furthermore, you should never forget to carry plenty of water, snacks, and appropriate clothing in addition to footwear for hiking and exploring the trails.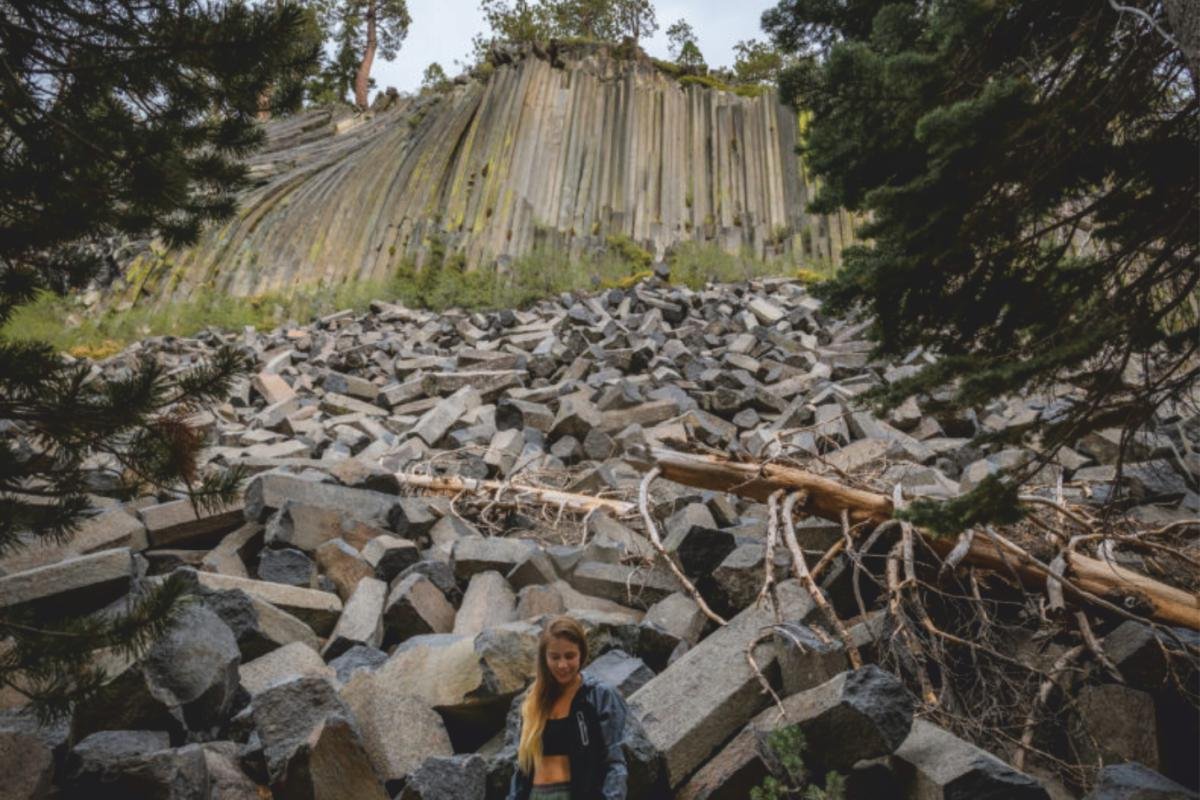 As we discussed above, Devils Postpile National Monument is a geological masterpiece in a true sense that offers a unique opportunity for visitors to witness the incredible forces of nature to shape the Earth. The hexagonal basalt columns rejuvenate the vibrant ecosystem and other recreational activities like hiking, fishing, etc make the destination more appealing. It offers a treasure of natural beauty where you can escape to the great outdoors and have a relaxed time with your loved one. We hope you enjoyed reading the article and found it helpful to plan your next vacation.
FAQs
Is it Devils Postpile possible to climb on the basalt columns at Devils Postpile?
Tourists are encouraged to admire columns from a distinct point and respect all guidelines mentioned in the brochure so that the national monument will be preserved for future generations. Therefore, climbing on the basalt columns of Devils Postiple is strictly prohibited in order to protect the geological formation.
How to access Devil's Postpile?
It is easy to reach the Devils Postpile National Monument by taking a mandatory shuttle bus from the Mammoth Mountain Adventure Centre in the days of summer. It will reduce the congestion and protect the environment at the same time.
Is Devil's Postpile National Monument open year-round?
The timing of opening and closing the National Monument depends upon the weather conditions. You will find Devils Postpile National Monument open from mid-June to mid-October. However, you should check the exact dates before visiting there.