Especially in light of the fact that the landscape of the business world is always shifting, beginning and expanding a small firm may be a difficult undertaking. In spite of this, grow a small business in 2023 is not impossible if one adopts the proper mentality and employs the appropriate techniques. In the following paragraphs, we will discuss some of the most important actions that proprietors of small businesses may do to expand their operations in the future year.
Here is how to grow a small business in 2023;
1. Develop a Clear Vision and Strategy
Creating a distinct vision and business plan for your company is one of the most essential actions to grow a small business in 2023. This entails creating objectives that are attainable and determining the measures that need to be taken to reach those goals. You are better able to remain focused on your objectives, make choices that are in line with your values, and guarantee that everyone in your company is working toward the same goals when you have a clear vision and plan.
2. Focus on Customer Experience
The way in which a small company interacts with its customers is one of the most important factors that may influence its level of success in today's competitive marketplace. grow a small business in 2023 by providing outstanding customer service, your company will be able to separate itself from its rivals and enhance the amount of client loyalty it enjoys. This requires having an awareness of the requirements and expectations of your consumers, as well as constantly providing a high-quality service that goes above and beyond their needs and expectations.
3. Utilize Digital Marketing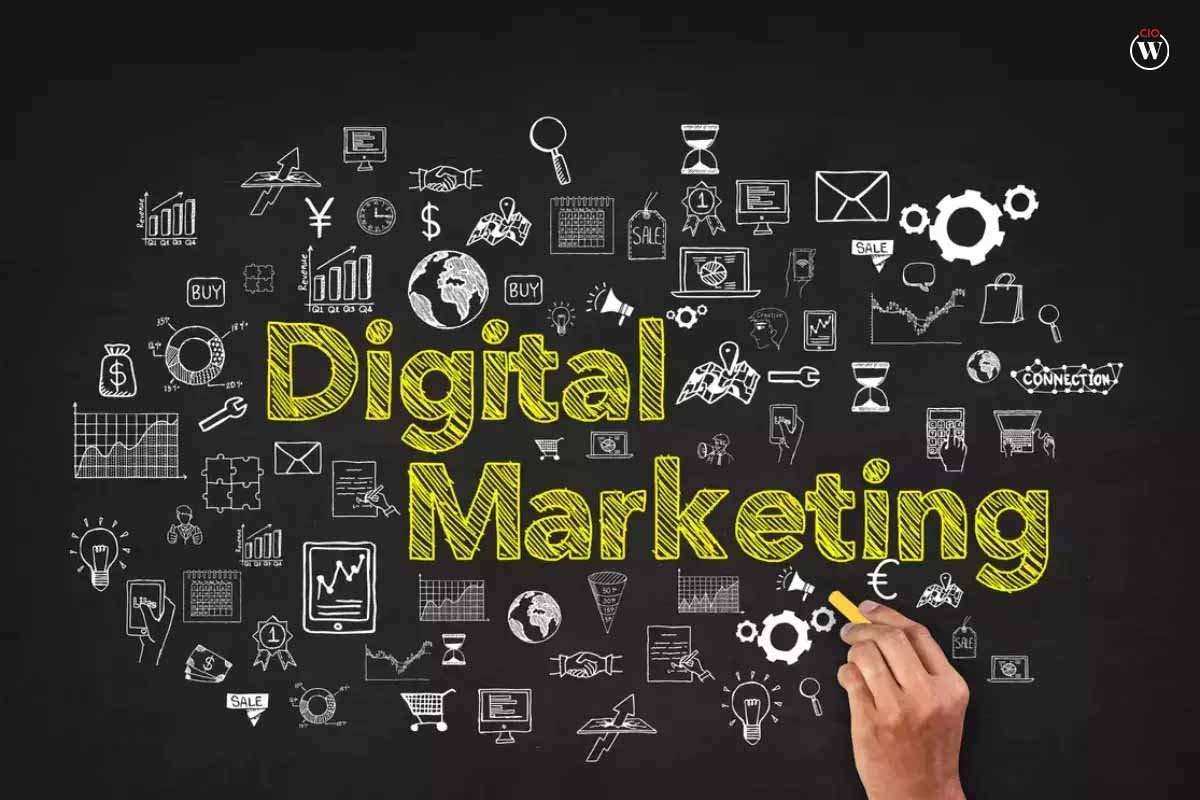 Grow a small business in 2023, digital marketing will still be an essential component of the expansion of small businesses. Since the use of technology and social media is becoming more widespread, it is essential for locally owned and operated companies to have a robust online presence and actively communicate with their clientele via a variety of online mediums. This involves the development of a website that is simple to use, the establishment of a presence on various social media platforms, and the utilization of email marketing campaigns in order to maintain communication with clients.
Also read: A Beginners Guide to Email Marketing for Small Businesses
4. Build a Strong Team
The expansion of any small firm requires a staff that is both powerful and committed to the endeavor. It is essential for your company to go to the next level that it hires the appropriate individuals who have the experience as well as the talents that are required. In addition to filling open positions with qualified candidates, it is essential to provide continuous training and assistance to members of your team. This will guarantee that they are equipped with the skills and information necessary for their job.
5. Incorporate both innovation and creativity in your daily life.
When it comes to expanding their market share and being competitive in the year 2023, small firms must prioritize innovation and originality. This entails keeping up to speed with the latest developments in the business as well as embracing new technologies and procedures that may assist you in streamlining operations, lowering costs, and improving efficiency. It also requires cultivating creativity within your staff and encouraging an innovative culture to exist inside your firm.
6. Build solid relationships with both your partners and your suppliers.
The development of solid ties with one's partners and suppliers is another essential stage to grow a small business in 2023. This entails building partnerships that are advantageous to both parties, which may assist you in accessing new markets, expanding your product offerings, and increasing the number of income sources you have. You may build a network of support that will assist you in achieving your company objectives by cultivating close working relationships with your business partners and suppliers.
7. Keep a close eye on your financial situation.
It is essential to grow a small business in 2023 to have strong financial management in order to experience growth. This requires keeping a tight eye on your financial situation, developing budgets that are based on reality, and analyzing your expenditures and income on a consistent basis. Being on top of your finances allows you to pinpoint areas in which you may reduce expenses, invest in chances for development, and make well-informed choices that will assist you in achieving the objectives you have set for your company.
8. Maintain conformity with all applicable laws and regulations.
The failure of a small firm to comply with applicable rules and laws may result in monetary penalties, potential legal trouble, and other undesirable and expensive repercussions. This requires maintaining an awareness of any new rules, regulations, or laws that pertain to your sector, as well as taking measures to ensure that your company's activities are in accordance with any applicable guidelines.
9. Seek Guidance and Instruction from Others.
In conclusion, one last step that may be helpful in the process of grow a small business in 2023 is to seek the counsel and guidance of seasoned business specialists. This may be accomplished by joining business networking organizations, going to events hosted by your sector, and obtaining advice from business coaches or mentors who have prior experience working in your field.
You may obtain useful insights and views that can assist you in making informed choices and achieving your company objectives if you take advantage of the knowledge and skills of others and tap into their resources.
10. Put more emphasis on quality than quantity.
In conclusion, while expanding a small firm, it is essential to place an emphasis on quality rather than quantity. This entails shifting your attention away from only attempting to boost the total number of sales to one that is focused on providing your clients with superior goods and services. You may create a solid reputation and a loyal client base that will help you maintain long-term growth if you provide your consumers with outstanding value and pay close attention to the demands and expectations they have of your business.
BOTTOM LINE
To summarize, grow a small business in 2023 calls for a mix of strategic planning, customer-centric innovation, sound financial management, and effective networking. Small company owners may set themselves up for success in the next year and beyond if they embrace these 10 essential ideas and put them into practice. Small companies have the potential to realize their ambitions and develop into prosperous and flourishing enterprises if they have the proper mentality and are prepared to adjust their operations in response to changing market circumstances.