Because of the enormous amounts of data that are being created, it is becoming more difficult for firms of all sizes to ensure that all of their business operations are under control. When it comes to making choices that are both sustainable and lucrative, ultimately, organizations and corporations require a specific kind of assistance. Any business user may quickly handle any difficulty by applying cutting-edge and professional Business Intelligence Tools (BI tools), eliminating the need for extensive engagement from IT. This is made possible without the involvement of IT at all.
Business Intelligence Tools and technologies take things to the next level by gathering, analyzing, monitoring, and anticipating future business situations. They do this by generating a clear picture of all the data that an organization maintains. Identifying patterns, allowing self-service analytics, leveraging sophisticated visualizations, and giving professional BI dashboards are becoming the norm in the operations of businesses, the formulation of business strategies, and ultimately, important instruments in the process of generating profits.
In addition to this, the self-service nature of these solutions enables users of any level to have access to every feature that we have just described, without the need of possessing any specific technical abilities or receiving any specialized training. This makes them the ideal answer for democratizing the process of data analysis and improving the overall performance of a firm.
Here are the five Business Intelligence Tools that are preferred the most:
SAS Business Intelligence Tools
SAS Business Intelligence Tools is a business intelligence (BI) solution that provides a wide variety of products and technologies to a variety of users, including but not limited to data scientists, text analyzers, data engineers, forecasting analysts, econometricians, and optimization modelers.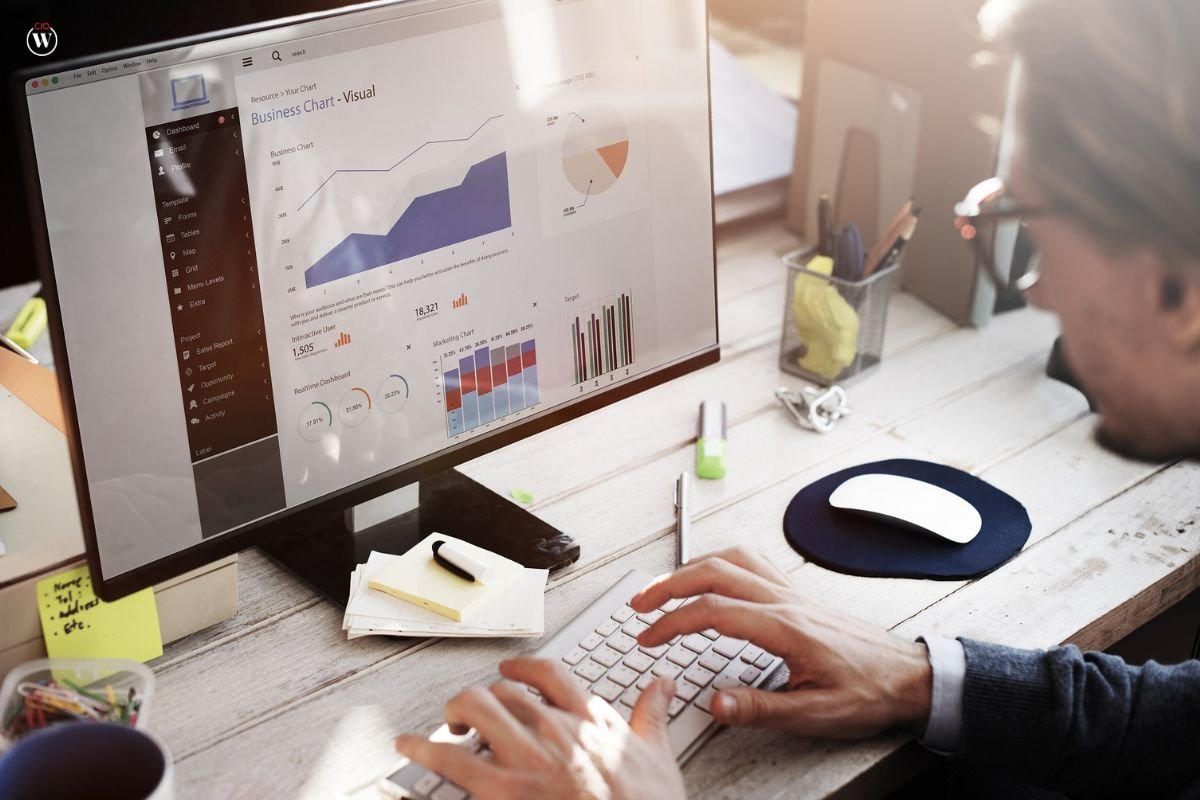 SAS Business Intelligence, which began its operations in the 1970s, has a storied history in the industry and continues to grow and develop its offerings on a yearly basis. This product has a respectable amount of users' trust and contentment, as shown by its rating of 4.3 on Capterra and 4.2 on G2Crowd respectively.
Pentaho
Hitachi Vantara's Pentaho is an end-to-end data integration and analytics platform that delivers a variety of Business Intelligence Tools capabilities. These features include OLAP services, reporting, dashboarding, data mining and integration, ETL, and more. Pentaho was developed by Hitachi Vantara. The program offers all of these functions, some of which are given as open-sourced plugins, with the intention of assisting enterprises in managing large volumes of data in order to favorably affect strategic choices and business outcomes.
The BA platform that Pentaho offers may either be utilized in the cloud or on-premises, and it is available in two distinct formats: a community edition with fundamental functions and an enterprise version that is more feature-rich and can be accessed by purchasing an annual subscription. Pentaho received a rating of 4.3 stars out of 5 on Capterra and a rating of 4.1 out of 5 on G2Crowd from users, which allowed it to gain a spot in our ranking of BI tools.
Infor Birst
Infor Birst is a Business Intelligence Tools and analytics platform that runs in the cloud and assists users in better understanding and improving complicated analytical procedures. Infor, a multinational corporation that offers a comprehensive selection of software solutions tailored to a variety of markets, purchased Birst in the year 2017. Today, Infor Birst is a sophisticated end-to-end solution that includes a data warehouse, a platform for visualization and reporting, and a networked business intelligence approach that is based on considerable automation and learning technologies.
On Capterra, the program was given a rating of 4.1 stars, while customers of the business intelligence firm gave it 3.9 stars on G2Crowd.
SAP Business Objects
The SAP BusinessObjects platform is a Business Intelligence Tools solution that enables in-depth reporting, analysis, and data visualization. They provide connections with Microsoft Office applications like as Excel and PowerPoint, allowing users to generate live presentations and hybrid analytics that link to their on-premises and cloud-based SAP systems. They are primarily concerned with business domains like customer relationship management (CRM) and customer experience, enterprise resource planning (ERP) and digital core, human resources (HR) and people engagement, digital supply chain, and many more.
To give you an actual number, more than 170 million people throughout the globe use SAP, which makes it one of the biggest software vendors in the world. On Capterra, the business received a rating of 4.3 stars, while on G2Crowd, it received 3.8 stars with over 200 reviews, proving that it has had a well-established presence in the market since 1972.
DataPine
datapine is a Business Intelligence Tools program that enables you to link your data coming from a variety of sources and do extensive analysis on that data (including predictive analytics and artificial intelligence). When you have access to all of your data, you have the ability to construct an effective business dashboard (or many), produce reports that are either standard or customized and add intelligent alerts to be warned of anomalies and objectives. This tool is a strong solution for organizations of all sizes since datapine can be used for a variety of sectors, functions, and platforms, regardless of the size of the firm. It has received exceptional 4.8 ratings on Capterra and 4.6 on G2Crowd.
The program has functions that are accessible not just by more experienced users like data analysts but also by standard business users. The SQL mode gives analysts the ability to design their own queries, while on the other hand, the intuitive drag-and-drop interface offers a visually intuitive method of inputting your information and producing stunning charts and dashboards by simply making use of effective visual analytics.