Online Team-building Games and activities are fun ways to get youngsters to talk to one another and work together. Such games include Circle Sit, Cross the River, and Stranded. The goal of these exercises is to provide children with lifelong tools. Young people need to have the ability to work together in order to succeed in team sports, group projects, and the workplace.
Children need to learn how to cooperate together at an early age. Young people need to communicate with others in order to do group tasks, whether they are learning in a classroom, playing on a sports team, or just hanging out with pals.
Here are 12 Online Team-Building Games and Activities for Kids;
1. Virtual Bingo for Kids
Young people may need to isolate themselves for a variety of reasons, including health concerns or the need to maintain social distance at school. Whatever the situation may be, it's important to find ways to bring kids together virtually to assist them to overcome the gulf in connections that might develop in distant locations.
Virtual Bingo is a great Online Team-building Games for youngsters to play at home using a remote. Each participant in this virtual session will get a Bingo board pre-filled with cues from the instructor.
The children keep track of these activities by crossing them off the board as they are observed or completed. Playing bingo online is a fun and novel method to keep youngsters engaged.
2. Pictionary (Skribbl.io)
Skribl.io Online Team-building Games is a website where up to 12 children may play together in their own private rooms, which their parents can then invite others to by sharing a link. To invite your friends, just choose "Create Private Room" and share the resulting URL. One player will draw a word using the mouse while another will try to guess what was drawn by typing in the chat. Each round is timed automatically, and the website provides phrases to draw and guess, but you may change the settings to make the game more challenging or easier.
3. eOthello
Online Team-building Games versions of this timeless favorite are available for players with a minimum age requirement of middle school. There is a white side and a black side to each disc. In the center of the 64-square board, four discs are arranged in a square with the black and white sides facing up. Each player chooses a color, and the goal is to surround discs of the opposing color with discs of your own color in order to flip over all the discs in between. As the game progresses, the stakes increase, making the experience more thrilling and addicting.
4. Puzzle Challenge
A puzzle challenge Online Team-building Games are one of the simplest team-building exercises that can be done in the classroom. This is a fantastic project for teachers who are short on time or resources. Students form teams of two or three and compete against each other by completing problems as quickly as possible. Group puzzle-building involves open dialogue and cooperation.
Students should work in teams of two or three for this activity. Then, have them construct a puzzle together. The puzzles don't have to be identical to each other, but they should all be of around the same size and level of complexity. After everyone has a place at the table and a puzzle, begin the game.
5. Dominoes
A number of people should get together to play a game of dominoes Online Team-building Games, which may last for hours. During a game of dominoes, players attempt to form lengthy chains of tiles by matching the number of dots on the tiles on the table with the number of dots on a tile in their hands. Create an account for free or play as a guest, then start a new private game with up to three other players.
6. Connect 4
Despite its apparent ease, a round of Connect 4 Online Team-building Games may rapidly escalate into a heated contest. You may either play as a guest and send an invite link to a friend, or you can sign up for an account and host a tournament for a large group of people. Tic-tac-toe, Battleship, and Gomoku, which is like tic-tac-toe but played on a gridded board, are just a few of the free online games that can be found on this website.
7. Scattergories
With a group of at least three people, you may see who has the best memory at coming up with things that start with a certain letter. Children have the freedom to create their own groups and omit any letters they feel are unnecessary. Each round lasts 60 seconds, and everyone must agree on the answers before moving on. Keep an ear out if you're teaching youngsters to avoid specific terms, since this may go either way with kids who use foul language (and maybe discourage the "Things That Smell Bad" category).
Online Team-building Games first appeared in 2016 and are constantly evolving to the point where it has recently made a reappearance. Youngsters play the game on their mobile devices, then go outdoors to combat other kids in virtual gyms and capture Pokemon that other players have abandoned. Youngsters may have fun with one another by sharing and comparing their statistics or by really playing together in groups outdoors.
9. Uno
When individuals come together, it's usually to argue about the rules of Uno Online Team-building Games. If you want to play from afar, our site makes it simple to do so. Just establish a room (a password is optional), choose your preferred rules (card stacking, doubles, or neither), and distribute the room's unique URL. Competing against computer-controlled opponents is a great way to sharpen your abilities before taking on human opponents.
10. Tetris
This bare-bones Tetris app allows you to create a private area and invite your friends to play. Be careful to adjust the controls in the options menu so that you can easily rotate, reposition, and drop blocks of varying shapes into place. Everyone, from youngsters to seniors with a soft spot for yesteryear, may enjoy some healthy rivalry while learning spatial thinking with this game.
11. Virtual DIY Craft Challenge
DIY Craft Challenges Online Team-building Games are a lot of fun to do online. Paper, straws, cardboard boxes, markers, and toilet paper rolls are just some of the common household things that may be used to accomplish this task in a variety of creative ways.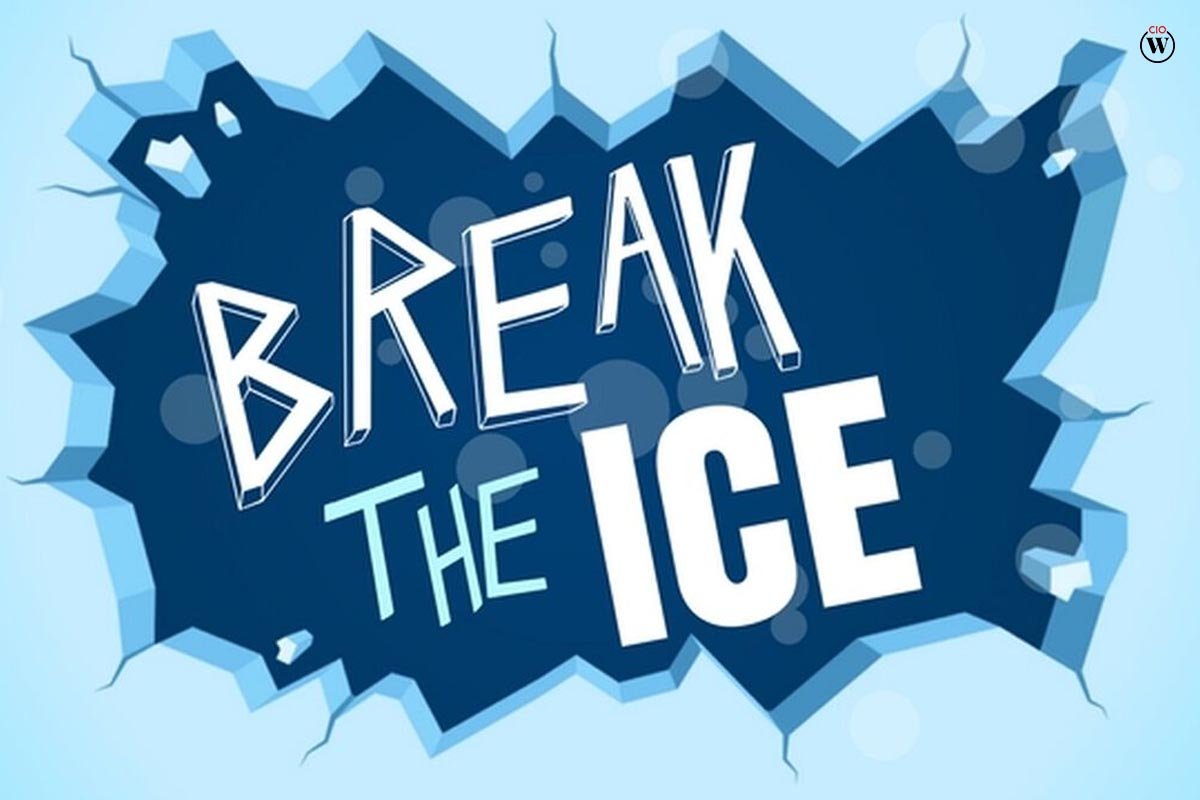 To begin, give each child a set of instructions for constructing an identical project. Every member of the team contributes to the same design and has access to the other members for advice and assistance.
Instead, hand out lists of available resources to each participant. Then, have them race against the clock to come up with the most ingenious plan based on the materials they have at their disposal. After the time is up, youngsters may present their finished products for a vote.
12. Break The Ice
Make a set of numbered icebreaker questions for the class to answer. For this activity, students will utilize an online dice roller to roll virtual dice and then respond to the corresponding question. The kids may get to know one another better and stimulate their young brains by participating in such activities.