Company culture is the most important thing to consider when establishing a business. A lot of employees leave the organization complaining of a toxic culture and bad attitudes toward people. Why have people stopped cooperating with each other? A well-principled person will keep a harmonious and positive culture in the organization that will help to keep a good environment.
Also, aspects like a good knowledge of the market, tracking competitors' and encouraging the flow of new ideas is the best thing for any organization to function. Taking good care of the employees to retain them, organizing some activities in order to refresh the minds of people and hosting dinners sometimes brings employees and teams close to each other. 
With that, the company culture will improve when a good vision and mission which is practical and doable is formed. Employees are motivated to act in accordance with the same. At times, employees also over-perform and surpass the set targets as they like to work in such a dynamic and positive atmosphere.
A positive company culture is the need of the hour, to help people be at ease when at work.
Listing down a guide on how to create a positive company culture;
1. Transparent communication
Communication is the key to ensuring a smooth flow of work. Not only departments but all levels of management, need to keep this in mind. Do not encourage office politics. A positive culture will not highlight or tolerate office politics that are used as a means to harass new entrants in the organization. Higher level management is expected to take strict action against such incidences and immediately communicate it to the whole staff. No such thing shall be tolerated, should the thing be openly communicated.
2. Protect the "vibe"
As organizations hold functions or annual days, in other words, organize corporate events. It is done in order to keep up with the trends and build strong bonds between the team and the organization becomes one big family. But, whiling away time when working, delegating the work to juniors unnecessarily to exploit them, and not working efficiently enough on purpose are things that do not depict a positive company culture.
In fact, it becomes a negative symbol and gives out an unfamiliar "vibe" to new employees. It demoralizes them and hesitates to work in such an environment. So, positive company culture must be protected at all times to enhance the image of the organization.
3. Make employees feel valued
Some employees after working for a considerable amount of time in a field gain experience and knowledge of how things work in their field. During meetings when further strategies are formulated, let the employees participate too, as they are the closest to the market. High-level management has the authority to implement a decision or not, but as the employees are in direct contact with the market trends, they know better in some cases.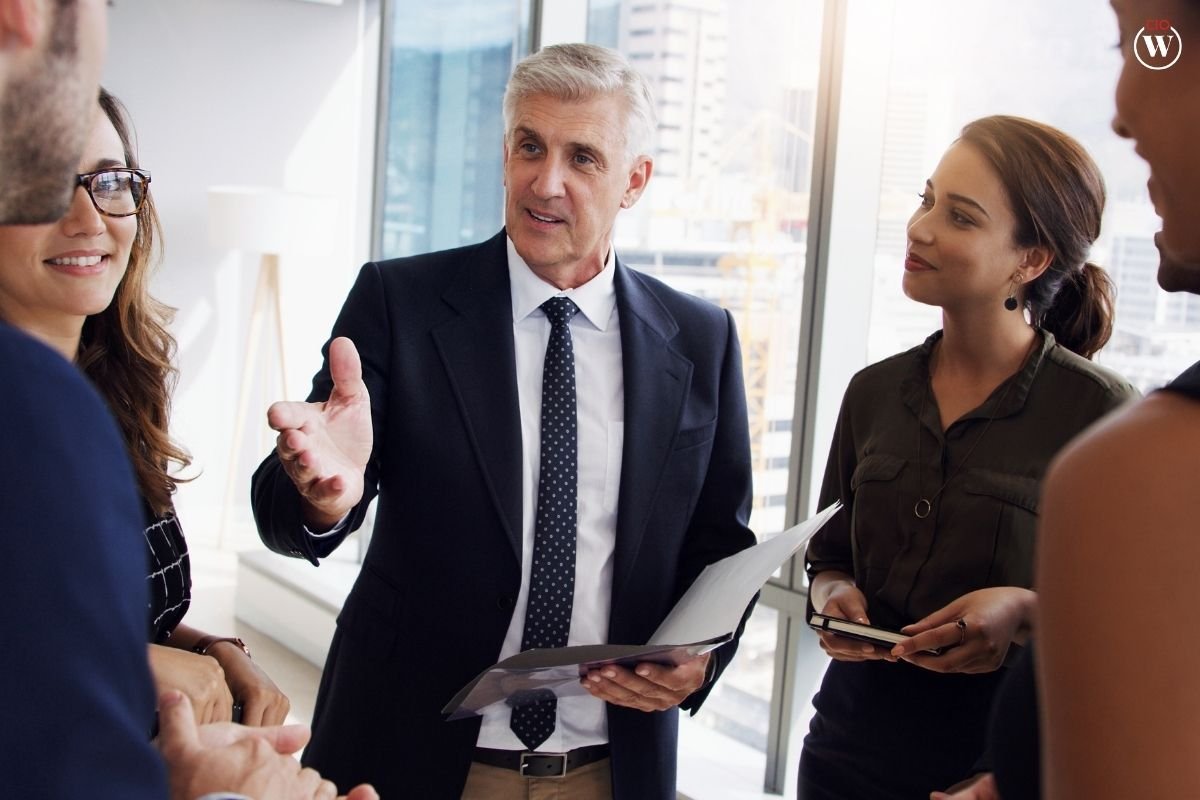 Consider what your employees have to say when such meetings happen. They feel valued and grow fond of the organization. They develop a sense of belonging to the organization. This promotes the organization as one that keeps a positive company culture and cares for the employees too.
4. Employee retention
When an organization values its employees' opinions, views, and ideas, it increases the employee retention rate. The resignation rate decreases substantially, and employees stay in the organization for quite some time. It helps the organization to not hire new recruits every time, as they have to invest time and money to train the new recruit, and it's beneficial for the employee as he gets full knowledge about the standard working operations of the organization. It is beneficial for him to grow in his upcoming career opportunities.
5. Operations according to vision and mission statement
A vision and mission statement is the backbone of any organization to function. The operating procedures are to be maintained in accordance with the same as to bring in harmony and error-free work ethic. It will help the employees to think according to it and formulate strategies accordingly. The whole organization runs on this statement, as it is the core value of its existence. This helps to be deliberate in building a positive company culture and people envy the same. They develop a sense of respect and belongingness towards the founder and the organization as a whole.
6. Hire mindfully
New entrants are a cost to the company, they say. Yes, that's true. So keeping that in mind, you need to hire employees who keep the same moral values and ethics as the organization's vision and mission statements. It helps both the parties involved to help each other and grow together. Both of them need each other, so considering this very fact, a positive company culture can be implemented by providing the necessary training needed to the new employee and solving his doubts in regard to the roles and responsibilities he is going to handle.
7. Employee recognition
Appreciation is what all employees love and are motivated by it. When you are recognized for the efforts, you put in, you feel good and valued, and as a part of the organization. The employees strive to work hard and give results more than expected. It not only enhances their personal work performance but is eventually better for the organization, as they get good revenue. So, the employee's chances to get promoted are also increased substantially. Hence, employee recognition has direct monetary benefits for the respective parties.
Conclusion
Establishing a business and its longevity is an important process. Surviving in the competition is a very important concern for any business or brand. As the legacy keeps going forward and newer generations come forward to take charge, some old practices are needed to be discarded and new elements have to be implemented.
In the case of employees, new entrants who have the latest knowledge and are enthusiastic enough to prove themselves are the best assets for the organization. Hence, hiring mindful employees, recognizing their efforts, and valuing them, are some of the employee-related steps to be taken to make sure a positive company culture exists!