Over the last several years, automation has become more important to the success of businesses all over the globe. Companies will likely rely heavily on robots and other forms of automation this year as the epidemic drags on. Here is a quick rundown of some of the most exciting new developments and Emerging Trends in Robotics and Automation to keep an eye on.
Here are 15 Emerging Trends in Robotics and automation;
1. Robotic Process Automation (RPA)
Robotic process automation (RPA) is nothing new for sectors that deal with a lot of routine work. With RPA, many procedures across many different sectors may be automated for greater efficiency. It aids in increasing output, hence boosting productivity. By itself, RAP may carry out a variety of tasks. Form filling, claims to process, and inventory management is just some of the tasks that lend themselves particularly well to automation, making it a commonplace practice in businesses that rely heavily on documents like healthcare facilities, banks, insurance agencies, and more.
2. Robotics as a Service (RaaS)
The term "robotics as a service" (RaaS) refers to the integration of cloud computing, artificial intelligence, robotics, and shared services. With the availability of robotic devices that can be leased as a cloud-based service, RaaS provides a novel technological advantage by eliminating the need for customers to purchase an integrated solution. RaaS streamlines and expedites the buying process.
Growing subscription-based Robots-as-a-Service (RaaS) and Software-as-a-Service (SaaS) models make it possible for even the smallest organizations to employ Emerging Trends in Robotics and Automation or RPA.
3. Autonomous Mobile Robots (AMRs)
Autonomous mobile robots (AMRs) have visual systems that help them locate things, grasp and transport them, and avoid obstacles. When there is a scarcity of workers, they might be put to use in a number of different industries.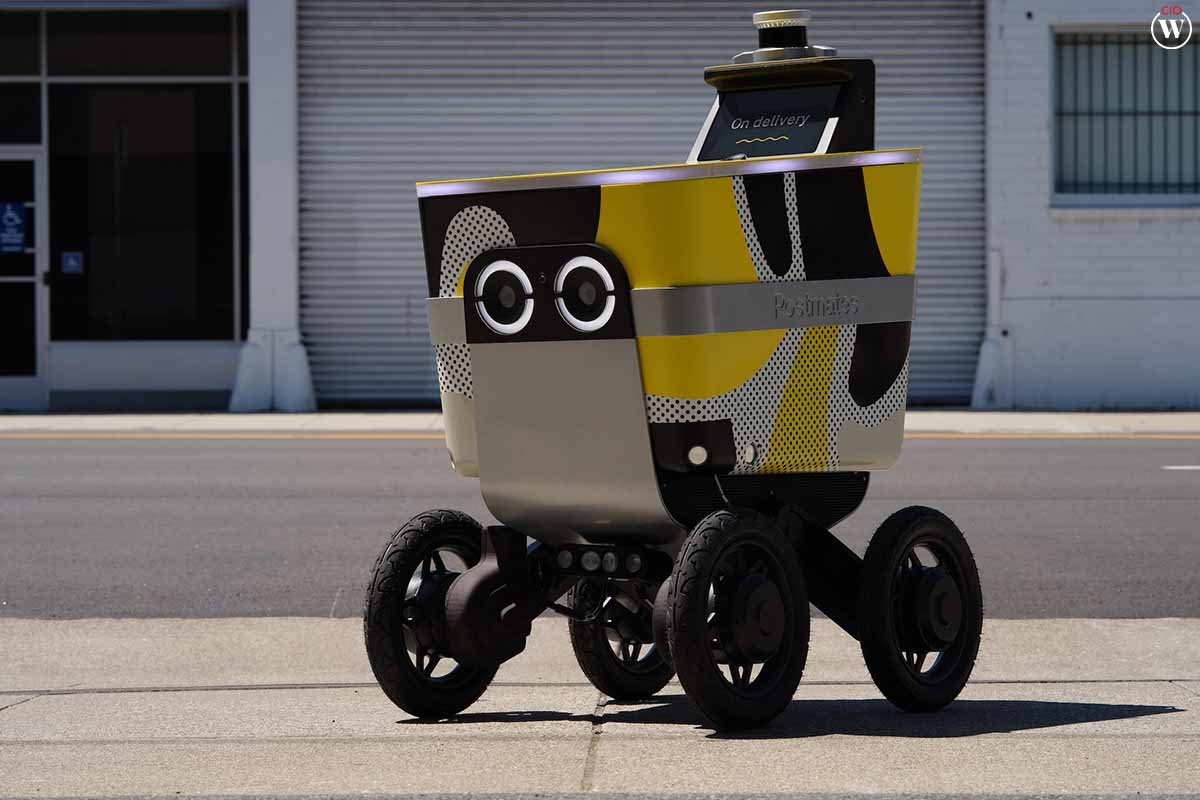 High demand for this area of Emerging Trends in Robotics and Automation research is spurred by concerns about labor shortages, rising automation, and the expansion of online retail.
4. Multi-Purpose Robots and Cobots
As the field of retail automation expands rapidly, stores now have the option of using collaborative robots (or "cobots") to boost employee output. The versatility of these devices makes them the go-to solution for satisfying ever-rising consumer expectations.
Cobots employ Emerging Trends in Robotics and Automation technology, which expands their use across sectors and increases productivity and safety on the job.
5. Autonomous Delivery Robots
It's possible that delivery robots may become more commonplace this year, too. Market expansion is anticipated on account of factors like falling delivery prices and rising venture capital investments.
Food and beverage, retail, healthcare, logistics, hospitality, and other sectors have all found uses for autonomous delivery robots.
6. AI to Provoke the Contact-Less Experiences
For artificial intelligence, 2022 will be most notable for the introduction of the contactless service. Several significant takeaways from the pandemic scenario have emerged, including the value of cashless payments, the viability of telecommuting, and the need of maintaining emotional distance from one's peers.
Therefore, this year's perspective on AI-powered technology will emphasize interactions that don't need physical touch. Self-shopping methods, such as creating a digital shopping list, scanning items, and comparing prices, may be available at certain retailers. Automatic character readers can process immediate transactions. Guests' information would be collected by document scanners, eliminating the need for paper forms and human contact.
7. Accessory for Next-Generation Robotic Technology
Sooner or later, every innovation in technology will be integrated into a refined Emerging Trends in Robotics and Automation system paradigm. For instance, cutting-edge technologies are being integrated into robotics infrastructure. A number of technical choices exist, such as 3D sensors, ultrasonic technology, and infrared cameras.
8. Increased Robotics Demand & Abilities
Demand for robots has been rising consistently across sectors over the last decade. As factors such as the Covid-19 epidemic, labor shortages, and the need to decrease carbon footprints significantly impact the capacity of people to do activities, the Emerging Trends in Robotics and Automation business are predicted to continue growing rapidly over the next decade as well.
9. Autonomous Mobile Robots (AMRs) as Data Acquisition Platforms
E-commerce expansion increased automation in production, labor constraints, and widespread consumer preference for unique products have all contributed to a meteoric rise in the market for AMRs. In reality, the AMR (hardware) market is expected to reach €6.17B by 2022, up from a mere €0.88B in 2017.
10. Smart Factories
When Emerging Trends in Robotics and Automation like those used in manufacturing and shipping grow smarter, whole sectors stand to benefit. Industrial robots and automated solutions will help assembly lines, and "smart" factories will proliferate.
This suggests that quicker, more efficient, and more accurate procedures with fewer discrepancies are possible as a consequence. In the future, robots and AMRs will work together with little human oversight and intervention.
11. The Rise of AI Robots
As AI technology improves and spreads to other fields, conventional Emerging Trends in Robotics and Automation software will keep evolving to keep up. Artificial intelligence (AI) and machine learning (ML) may be used to enhance robots by adding new capabilities. Artificial intelligence (AI) and robotics will continue to advance in many fields, including healthcare, agriculture, automotive, warehousing, and supply chain management. A.I. is already in the works to aid robot and automation development.
12. Robotic Opportunities Expanded
Over the last ten years, the demand for robots has increased annually. Human productivity has been impacted by COVID-19, labor shortages, and the need to reduce carbon footprints. These factors have increased the requirement for Emerging Trends in Robotics and Automation systems and equipment in sectors outside of traditional industrial and warehousing settings. In the next decade, its growth will remain exponential.
13. Increased Awareness of the Lack of Interoperability
It's hardly surprising that sectors like logistics, manufacturing, e-commerce and healthcare are embracing a second or even third wave of robots, given the rising popularity of cobots in workplaces throughout the world.
However, this brings up one of the key problems plaguing the Emerging Trends in Robotics and Automation business today: the scarcity of interoperability.
14. Delivery Robots on the Rise
The future looks bright for the delivery robot industry, as the graph below shows the Emerging Trends in Robotics and Automation. In 2021, the market was worth €188M, and by 2026, that number is projected to rise to approximately €850M. The market is expected to expand at a CAGR of 35.1% during the next several years.
Last-mile delivery cost reductions and increasing venture capital are two of the main drivers of this market's expansion. The retail sector is expected to account for the biggest market share of delivery robots throughout the projected period, followed by the food and beverage sector.
15. The Creation of New Media-Preparation Technologies is Aided by Generative AI
Recent advances in artificial intelligence (AI) models, new algorithms, and expanding technologies have made it easier than ever to spread misleading information with the use of automatically created pots, false content, and even fake video content. There seems to be no conceptual counterpart to this idea.
Large corporations utilize generative AI to design two- and three-dimensional images for use in advertising, sales, and marketing. With this method, interest may be visually represented and used to improve customer service.