Here are the 10 Best ways to finance buying a car;
1. GETTING A CAR FOR CASH
The easiest and cheapest method to Finance Buying a Car or acquiring an automobile is to pay cash for all or part of it. If you can pay the whole sum in cash, you will own the automobile altogether.
When you buy a car via a financing arrangement, such as a personal contract purchase (PCP) or personal contract hire (PCH), the loan provider owns the vehicle for the duration of the contract. This means you won't be able to sell the automobile and may lose it if you fall behind on your payments.
Advantages and disadvantages
Pros
Since you own the automobile entirely, you may sell it whenever you choose if your circumstances change or you run into financial difficulties.
You won't have to be concerned about monthly loan payments or the restrictions of your financing arrangement or Finance Buying a Car.
It will not be recorded on your credit report.
You won't have to be concerned about paying more on a loan than the automobile is worth.
Cons
You may discover that your options are more restricted, and you may be inclined to compromise on the vehicle's degree of safety or dependability.
You'll need a large sum of money ready right soon to Finance Buying a Car.
Managing a loan effectively will not help you enhance your credit score.
These are the best methods to finance a vehicle purchase:
2. CAR FINANCE AND CREDIT SCORE
If you do not pay cash, you will need auto financing or credit to purchase your vehicle. If you use credit, having a strong credit score will provide you access to the greatest bargains.
Remember that just because your credit score is strong and you may borrow a bigger amount does not indicate you will be able to afford it. You must calculate all of your outgoings and be satisfied that you can make all of the repayments for the whole length of the credit agreement.
If you become behind on your auto payments, contact your financing company or lender right away. You may be able to return the vehicle or pay off the loan sooner.
3. GETTING A CAR WITH A PERSONAL LOAN
Advantages and disadvantages
Pros
You own the automobile outright from the start of your loan and have the option to sell it if necessary.
Personal loans are arguably the lowest choice in terms of overall cost, other than paying with cash.
It may be done over the phone, online, or in person.
It does not have to pay the whole cost of the automobile to Finance Buying a Car.
If you browse around, you may get a reasonable fixed interest rate.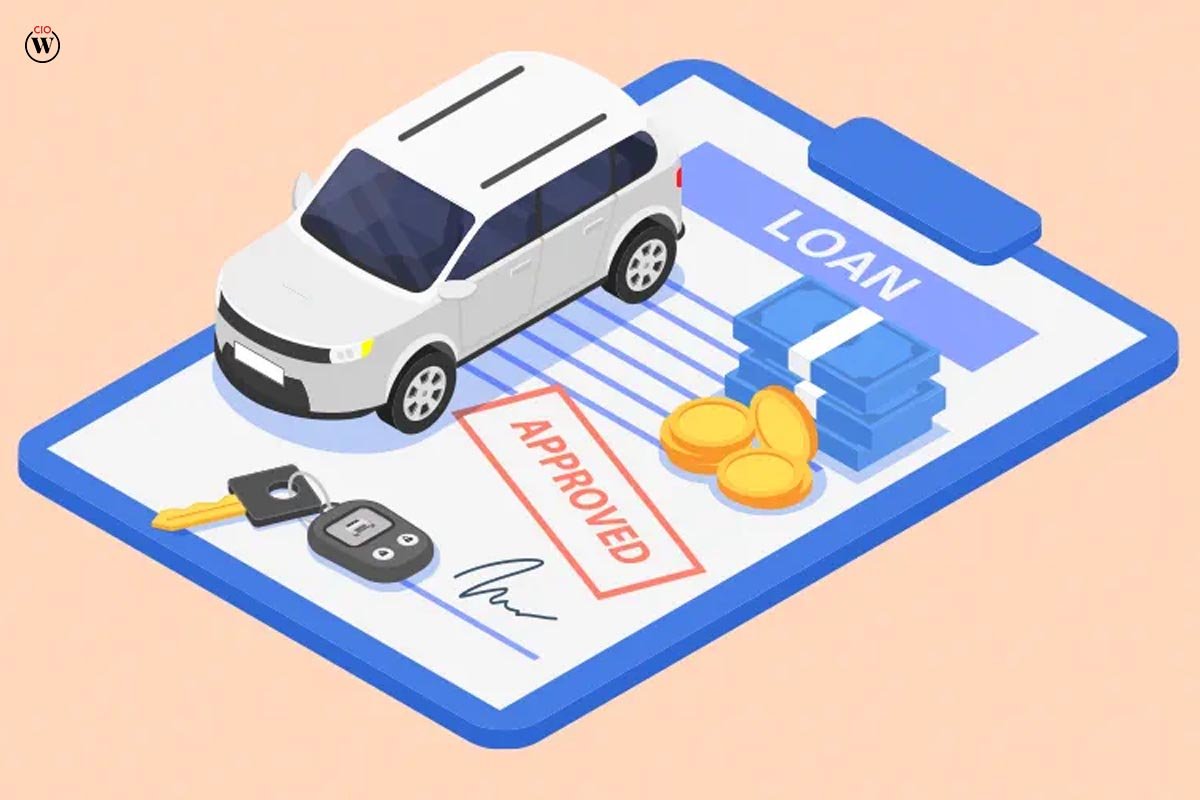 Cons
While you may have to wait for the cash to be deposited into your bank account, some lenders make funds accessible nearly instantly.
Another borrowing may be impacted.
Monthly charges may be greater than in other cases like Finance Buying a Car.
4. TO FINANCE A NEW CAR, USE HIRE PURCHASE (HP).
Hire purchase is a method of financing an automobile in which the debt is secured against the vehicle. A 10% deposit is required, followed by set monthly payments over a certain period.
This implies you do not own it until the final payment is completed. If you fall behind on your payments, you may lose your automobile or in Finance Buying a Car.
The automobile dealer is normally in charge of arranging hire purchase agreements. This means they're easy to set up and maybe highly competitive for new automobiles, but not so much for old ones.
Rates are best for new automobiles, so compare what you'll spend if you purchase a used car.
Once you've paid half the price of the vehicle, you may be allowed to return it and not have to make any more payments – check your contract to see if this applies to you. The automobile must also be in excellent condition, otherwise, you may be charged repair fees of Finance Buying a Car.
Your lender cannot repossess your car without a court order if you have paid one-third of the total amount owed.
Advantages and disadvantages
Pros
A small deposit (typically 10%) is required.
Repayment arrangements that are flexible (from 12 to 60 months).
Fixed interest rates that are competitive in Finance Buying a Car.
Cons
You do not own the automobile until the last payment is made.
Short-term contracts tend to be more costly.
5. PURCHASE OF A PERSONAL CONTRACT (PCP)
This sort of automobile financing is comparable to a hire purchase arrangement, but the monthly payments are generally smaller. But, keep in mind that the overall amount of money you'll pay back is often bigger in Finance Buying a Car.
Instead of a loan for the whole cost of the automobile, you receive a loan for the difference between the car's current price and the expected value after the rental agreement. This is based on an estimate of yearly miles during the length of the contract.
After the semester, or Finance Buying a Car:
Return the vehicle to the dealer and pay any fees that may have been incurred (for example, through excessive wear and tear or going over the mileage).
6. APPLY THE RESALE VALUE TO THE PURCHASE OF A NEW CAR.
Pay the reselling price and retain the item. This is sometimes referred to as a balloon payment. This is determined by the dealer's opinion of the car's current value – Guaranteed Minimum Future Value (GMFV) – and may vary from a few hundred to a few thousand pounds. That will be more than your monthly payment or Finance Buying a Car. If you don't have this money saved up, you may need to take out another loan to pay it off.
To finish or cancel the contract early, you must have paid half the vehicle's worth. If you haven't, you must pay the difference before you may cancel the contract. The automobile must also be in excellent condition, otherwise, you may be charged repair fees.
Advantages and disadvantages
Pros
Reduced monthly payments.
A small deposit (typically 10%) is required.
Repayment arrangements that are flexible (from 12 to 48 months).
A decision on what to do at the end of the payback period in Finance Buying a Car.
Cons
Excess mileage frequently results in further costs.
Severe wear and tear and damage, such as scratches, may result in additional charges.
The overall cost may be more than with hire purchase or Finance Buying a Car.
To retain the automobile, you must pay the outstanding debt.
Check your PCP contract if you want to drive your vehicle overseas, since some firms may restrict the number of days your car can be out of the country, and you may need to get permission before bringing it abroad.
7. PERSONAL CONTRACT HIRE – LEASING (PCH)
You pay the dealer a set monthly fee for the use of an automobile, which includes service and upkeep. This is provided that the distance does not exceed a certain limit in Finance Buying a Car.
You return the automobile after the agreement. It will never be yours.
Leasing (PCH) is often more expensive per month than PCP. But, you'll have more freedom to transfer providers, and the total cost may be lower overall since the payment covers service and maintenance charges.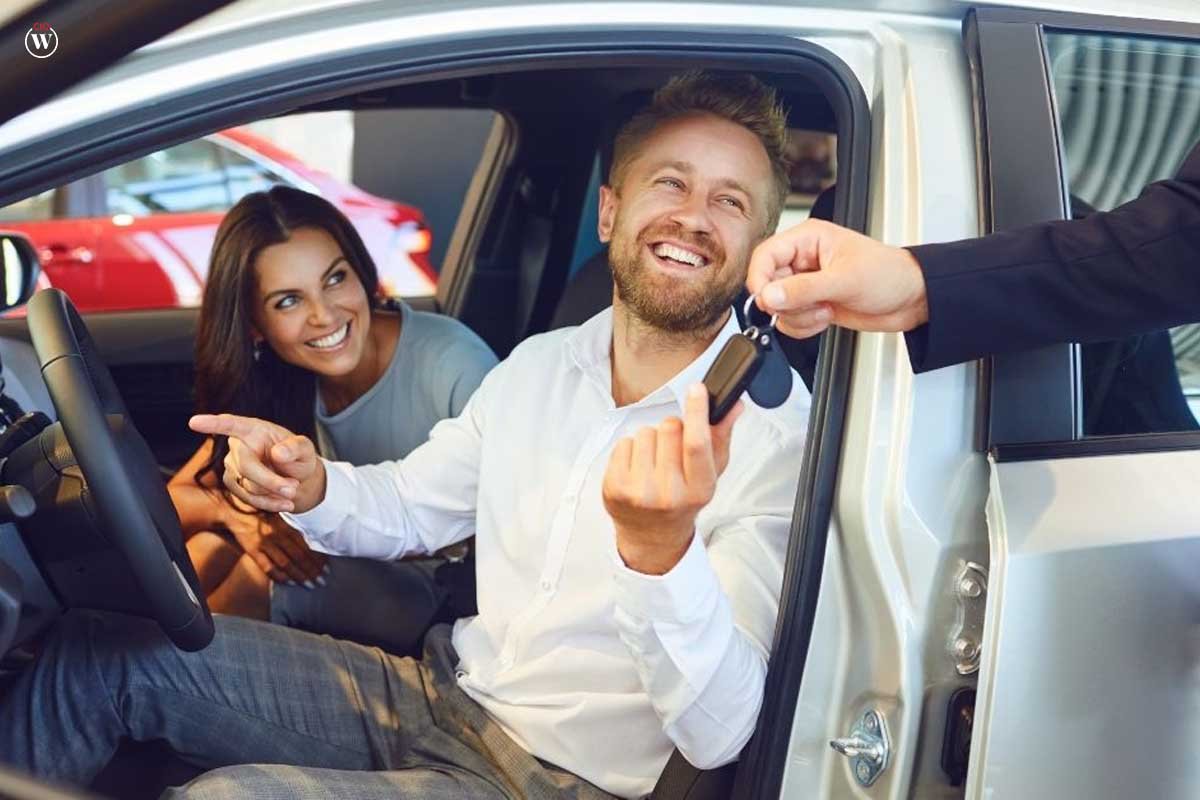 Pros
Driving for a set monthly fee.
Service and maintenance charges are included in Finance Buying a Car.
There's no need to be concerned about the car's worth degrading.
Payment arrangements that are flexible (from 12 to 36 months).
Cons
When service and maintenance are included, monthly prices are greater.
Typically, the deposit is three months' rent.
Further fees may apply if you exceed the mileage restriction or choose to terminate the agreement early in Finance Buying a Car.
The automobile will never be yours.
8. BUYING A CAR WITH A CREDIT CARD
Using a credit card to pay for all or part of the purchase price of your automobile can provide you with additional protection if anything goes wrong. This is assuming you make your monthly credit card payments or Finance Buying a Car. If the automobile costs more than £100 but less than £30,000, you are protected by section 75′ of the Consumer Credit Act.
Nevertheless, some dealers impose a card processing fee, which may be as high as 3%. Moreover, some vendors may not take credit cards at all.
Credit card interest rates might be greater than other sources of financing. A 0% loan is usually the best option because you can pay it off over time without incurring interest. If you don't have a 0% offer, pay off the sum right immediately to avoid interest.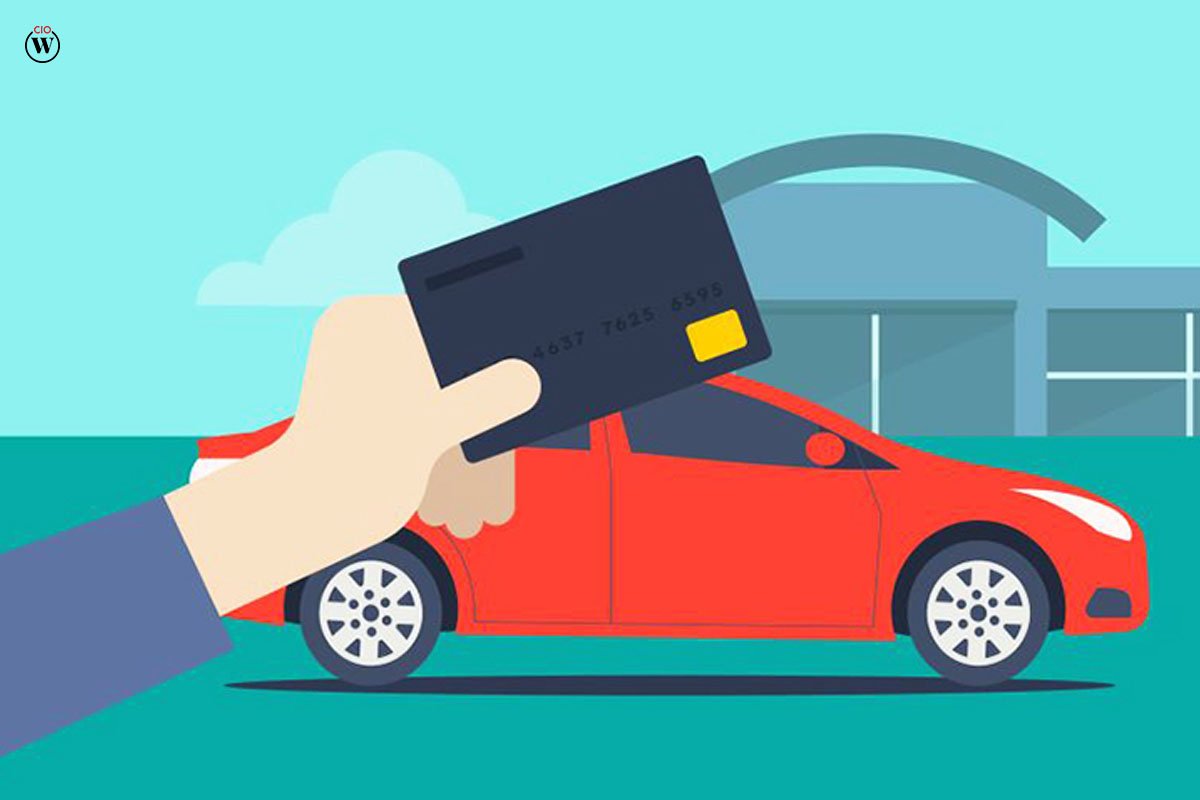 9. FUNDING A NEW CAR WITH PEER-TO-PEER LOANS
Peer-to-peer loans, also known as social lending, enable individuals to borrow or lend to one another without the involvement of banks or building societies. Peer-to-peer loans are available on websites such as Zopa.
To receive the best rate, you'll still need a decent credit score, and missed payments will have an impact on your credit rating. Interest rates will also vary according to your credit score, so you may discover that peer-to-peer loans provide lower interest rates than banks, although this isn't always the case.
10. GETTING A CAR ON FINANCE – WHAT TO BEWARE OF
Before making a final decision on vehicle financing, there are a few factors you should consider.
Check that you can afford the monthly payment not only now, but throughout the loan. Consider how you will pay for operating expenses like as insurance, road tax, and upkeep Finance Buying a Car.
Check that you understand the agreement's provisions, such as mileage limitations, balloon payments, and paying for maintenance. That may not be the best financial answer for you if you don't grasp it. Your financing provider will gladly address any inquiries you may have.
Inquire with the company giving you financing what happens if you are unable to pay one month, and what choices you have if you are unable to pay.
See our guide Reducing vehicle financing expenses to learn more about your alternatives for pulling out of your auto credit agreement early.
Compare the overall cost of borrowing, including all fees, over the whole loan duration in Finance Buying a Car.
Under personal contract buy plans and personal leasing, be wary of early payback or additional costs, such as charges for exceeding the anticipated mileage.
When comparing interest rates, check the APR (annual percentage rate), which includes all fees. Recall that a larger deposit typically means a lower interest rate. Check to see whether the interest rate is set or variable so you know when your payments could go higher.
Consider your options carefully before purchasing payment protection insurance (PPI) or other insurance, such as GAP cover, which may be costly and provide limited coverage. GAP insurance is intended to pay out if your automobile is a complete loss and the outstanding financing is more than the value of the vehicle or Finance Buying a Car.