In her reel life, Marilyn Monroe played many roles from 'All About Eve' and 'Gentlemen Prefer Blondes' to 'Some Like it Hot' and 'Let's Make Love,' her performances have dazzled audiences for years. Having said that, her real life was also filled with interesting anecdotes and stories that not many know about. In this article, we'll take a look at the iconic biography of Marilyn Monroe that gives details about her life that you might've missed.
A Peek into the Background
We will start the biography of Marilyn Monroe by telling you about her background, how she was brought up, and more. Norma Jeane Mortenson was given the name 'Marilyn Monroe' on the day of her birth, June 1, 1926, at the Los Angeles General Hospital in Los Angeles, California. Her Mother, Gladys Pearl Baker was born in 1902 in Piedras Negras, Coahuila, Mexico to a low-income family from the Midwest.
The family had moved to California at the turn of the century. Gladys passed away in 1984. Gladys Baker was just 15 years old when she tied the knot with John Newton Baker, a man nine years her senior. Robert, who lived from 1918 to 1933, and Berniece, who lived from 1919–2014, were their two children. In 1923, she submitted her petition for divorce and got granted exclusive custody of the children. However, shortly afterward, Baker abducted the children and transported them to Kentucky, his home state.
The fact that Monroe had a sister was not revealed to her until she was 12 years old, and the two did not initially meet until 1944 when Monroe was either 17 or 18 years old. Following the end of her marriage, Gladys found employment at Consolidated Film Industries as a film negative cutter. She wed Martin Edward Mortensen in 1924, but the couple split only a few months after their marriage and were legally separated until 1928.
The results of DNA testing conducted in 2022 suggested that Monroe's biological father was Charles Stanley Gifford, a coworker of Gladys's with whom she had an affair in the year 1925. He passed away in 1965. This information was revealed recently in 2022. Doris the older of Monroe's two other half-siblings, and Charles, the younger of Monroe's two other half-brothers, were both born during Gifford's marriage to his first wife.
Despite Gladys being emotionally and financially unprepared for a kid, Monroe had a secure and happy life in her early years. In the little town of Hawthorne, Gladys made the decision to entrust her daughter to take care of Albert and Ida Bolender, evangelical Christian foster parents.
In addition, she resided there for a period of six months before being compelled to return to the city in order to find work. After that, she started spending the weekends with her kid. Gladys purchased a modest home in Hollywood with the assistance of a loan from the Home Owners' Loan Corporation during the summer of 1933. She then brought her daughter Monroe, who was then seven years old, to live with her.
The circumstances of Monroe's youth were the first impetus for her pursuit of a career in the entertainment industry: "I didn't like the environment around me because it was sort of bleak… When I found out that this was acting, I immediately thought to myself, "That's what I want to do!" When I was younger, some of my foster families would take me to the movies as a means to get me out of the home, and I would wind up staying there for the whole day and far into the night. I was a tiny child sitting up front all by myself with such a large screen, and I really loved it.
On June 19, 1942, a few days after she turned 16, Marilyn Monroe tied the knot with James Dougherty, a factory worker who was 21 years old and the son of their neighbors. She felt that she and Dougherty were an inappropriate fit for each another. Throughout their marriage, she subsequently said that she was "dying of boredom". They eventually got a divorce.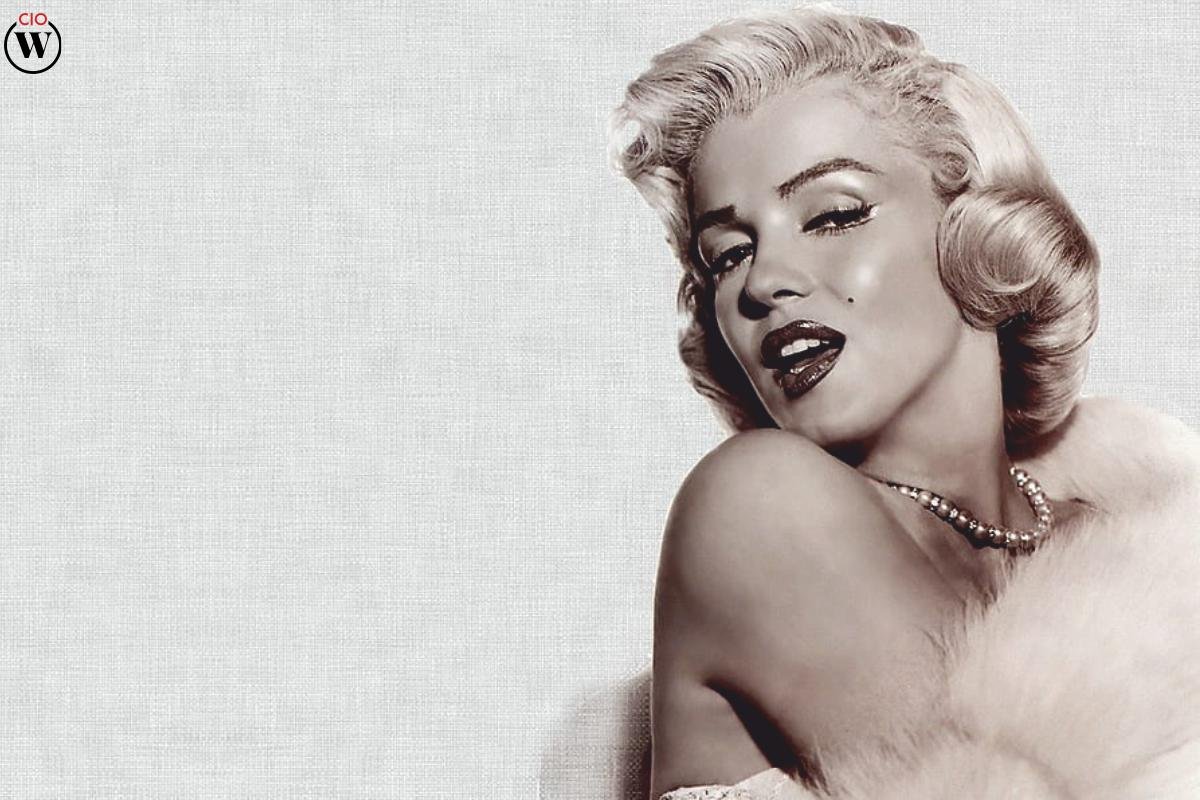 Marilyn Monroe had prominent parts in the film noir Niagara, which explicitly depended on her sex appeal. The comedies 'Gentlemen Prefer Blondes' and 'How to Marry a Millionaire,' cemented her star image as a "dumb blonde." By 1953, Monroe was one of the most marketable actresses in Hollywood. Her nude photographs were on the cover and centerfold of the very first issue of Playboy, which was published the same year.
Throughout her career, she had a large part in the formation and control of her public image, but she was disheartened when she was typecast and underpaid by the studio. She was given a temporary suspension at the beginning of 1954 for refusing to participate in a film project, but she later returned to act in The Seven Year Itch (1955), which then became one of the most financially successful films of her career.
Afterward, she wed another man, Joe DiMaggio, on January 14th, 1954, in the San Francisco City Hall. After that, they drove to San Luis Obispo to spend their honeymoon at the mountain lodge owned by Monroe's lawyer, Lloyd Wright, which was located just outside of Idyllwild, California. In 1955, they parted ways and got a divorce.
After October 1955, the new relationship between Monroe and Miller grew more serious. In 1956, Monroe wed Miller as her second husband. A divorce between Monroe and Miller would take place in 1961. The public was very interested in the turbulent personal life of Monroe. She battled addiction as well as mental issues throughout her life.
Marilyn Monroe's marriage to Joe DiMaggio, a former baseball star, and Arthur Miller, a writer, both received a great deal of media attention but ultimately resulted in divorce. Her death on August 4, 1962, at the age of 36, was the result of an overdose of barbiturates that occurred at her residence in Los Angeles. It was determined that suicide was the most likely cause of her death.
Golden Moments of her Career
You can't talk about the biography of Marilyn Monroe without talking about these career highlights. At the beginning of her acting career, Norma Jeane changed her name once again, this time to Marilyn Monroe (Monroe was her grandmother's maiden name). Monroe appeared in her first movie part on February 11, 1947. She had already bleached her dark hair blonde and called herself Marilyn Monroe.
Marilyn Monroe made her debut in the film industry with an uncredited appearance as a telephone operator in the film The Shocking Miss Pilgrim. She also had cameo roles in the films 'You Were Meant For Me' and 'Green Grass of Wyoming'. In the same year, she was cast in 'Dangerous Years' for a little part.
The Golden Globe Award for Best Actress in a Motion Picture Musical or Comedy was given to Monore on June 29, 1956. She also received an award for her performance in the film 'Some Like it Hot'.
On June 29, 1956, Marilyn became Marilyn Miller after converting to Judaism and marrying the writer Arthur Miller. Arthur Miller was her longtime boyfriend.
On January 21, 1953, she made her debut in the leading role in her first big picture. Monoroe's debut in a leading role came in 'Niagara'. She took on the role of a femme fatale who plotted the death of her husband. She was met with generally favorable comments, despite the fact that the majority of reviewers concentrated on the blatantly sexual aspects of her performance.
Monroe emerged as a prominent sex symbol and one of Hollywood's most bankable actors in 1953 after starring in three films that were released that year.
The biography of Marilyn Monroe is incomplete without shedding a light on her "trademark" makeup look. She created it with her make-up artist Allan "Whitey" Snyder. "This style had black brows arched upward, pale skin, red lips that "glistened," and a beauty mark. According to Sarah Churchwell, "Niagara" is one of Marilyn Monroe's most blatantly sexual films that she starred in throughout her career.
The fact that Monroe's body was seen in some moments with nothing more than a sheet or a towel covering it was surprising to viewers of the time. The most well-known moment from Niagara is a thirty-second long shot of Marilyn Monroe in which she is seen strolling with her hips swinging; this photo was used prominently in the advertising for the picture.
On May 19, 1962, Monroe was requested to perform at John F. Kennedy's birthday party, and she did so while singing her specially prepared lyric "Happy Birthday." The Golden Globe Awards were held on March 5, 1962, and Marilyn won the award for World Film Favorite.
Controversies around Marilyn Monroe
Despite her successful career, the biography of Marilyn Monroe isn't without a fuss. Here are some of the controversial moments that affected Marilyn's career even after she passed away.
1. Nude Calendar
After Monroe admitted to the world in March of 1952 that in 1949 she had appeared for a nude calendar, she found herself in the middle of a controversy that lasted for the rest of her life. After discovering both the photos and the fact that she had been publicly suspected of being that particular model a few weeks earlier, the production company and Monroe came to the conclusion that, in order to protect her career, it would be best for her to admit to them what had happened while emphasizing that she had been broke at the time.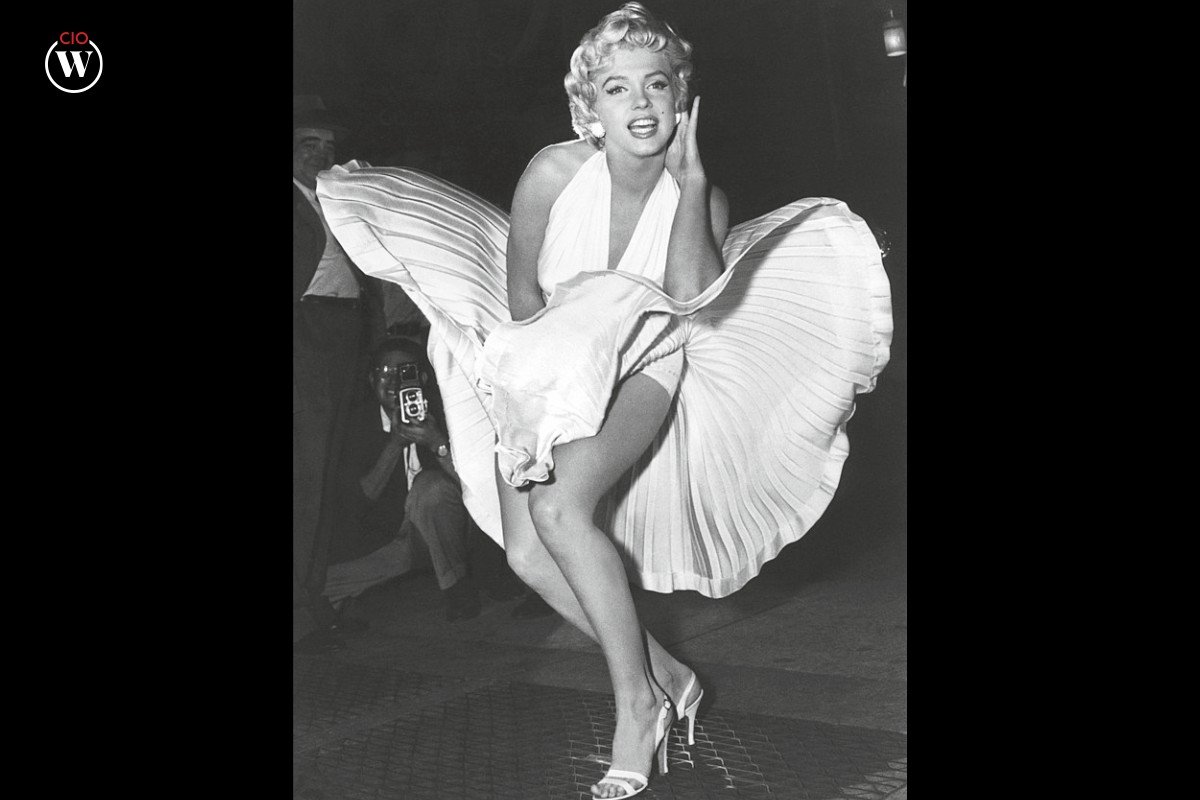 After revealing the story of her past financial situation, she was able to win the sympathies of the general public and generate more interest in her films, for which she was now getting top billing. Monroe was featured on the cover of Life magazine as the "Talk of Hollywood" after the incident, and gossip writer Hedda Hopper pronounced her to be the "cheesecake queen" turned "box office hit" after the scandal. The public excitement in Monroe was capitalized on by quickly releasing three of her films: "Clash by Night," "Don't Bother to Knock," and "We're Not Married!"
2. Utilization of a Substance
Monroe had a reputation for being tough to deal with, which only became worse as her career grew. This reputation would continue to hurt her career. She was often late for work or did not show up at all, she couldn't remember her lines, and insisted on several retakes before she was pleased with her performance.
Marilyn Monroe's reliance on her acting tutors, first Natasha Lytess and subsequently Paula Strasberg, also annoyed the filmmakers who worked with her. It has been hypothesized that Monroe's difficulties stem from a mix of perfectionism, poor self-esteem, and performance anxiety on stage.
On film sets, she felt that she had little control over her performance, but during picture shootings, she had more input into how she was portrayed and was able to be more improvisatory rather than going according to a script. She found that film sets were more stressful than photo shoots. She started abusing barbiturates, amphetamines, and alcohol in an effort to treat her anxiety and chronic sleeplessness; however, this only made her problems worse. It is worth noting that she did not develop a strong addiction to any of these substances until 1956. Later, her issues were aggravated by the use of these substances.
3. Her passing away
Marilyn Monroe's body was discovered at her house in Brentwood when she was 36 years old. Did Marilyn Monroe kill herself? An accident? A scheme to hide the truth that was hatched by the Kennedys? A homicide committed by one of her medical practitioners? Lots of questions were asked. After sixty years, there is still a great deal of controversy around the circumstances surrounding her untimely death.
Things that Led her to Fame
Her innate beauty was a factor in opening doors for her, but the effort she put in was the driving force behind her meteoric climb to superstardom. "She had a passion to improve herself by reading books on psychology, philosophy, poetry, art, theatre, and everything else," adds Vogel, author of Marilyn Monroe: Her Films, Her Life.
Even after she had achieved fame as a Hollywood actress, she pursued her interest in drama by enrolling at the famous Actors Studio in New York and studying under Lee Strasberg. She did this because she had the ambition to be a drama student. She was a pioneer in many respects, and in many ways, she was a feminist before the word was fully recognized or understood.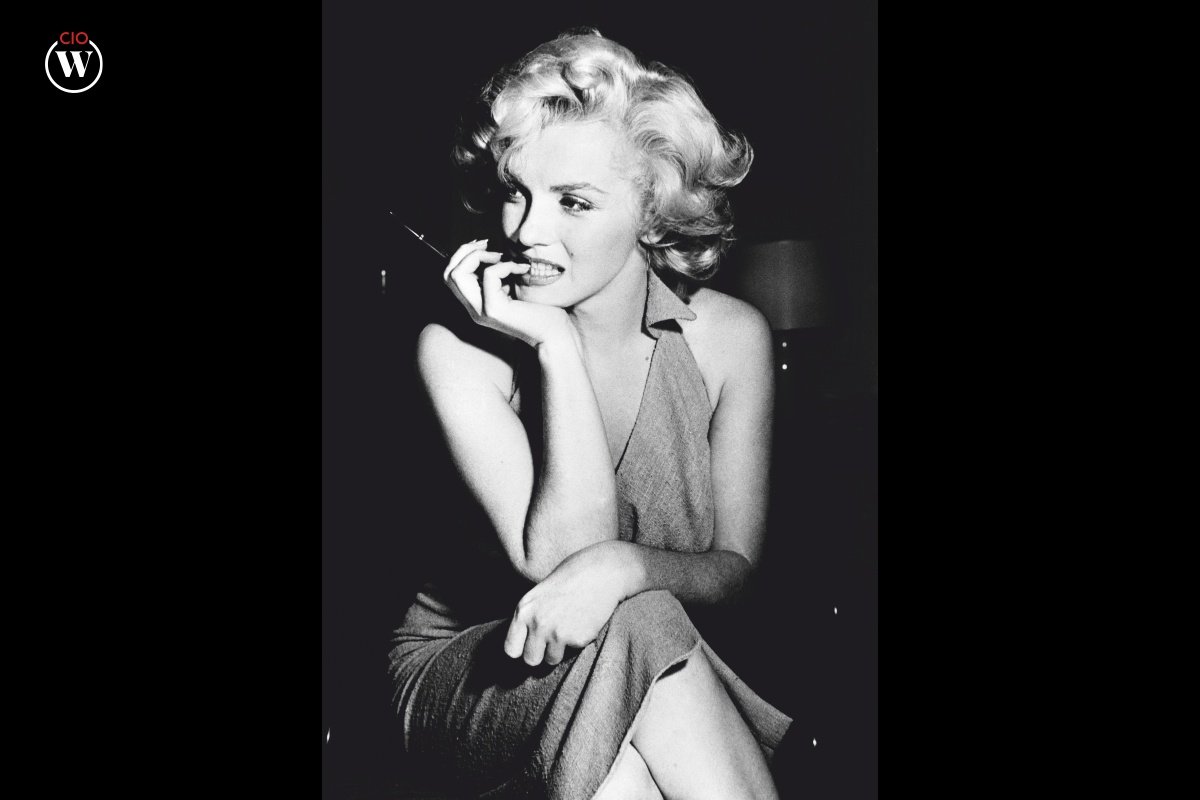 After being rehired by 20th Century Fox, Marilyn Monroe swiftly established herself as the most marketable star at the company. Following her role as a tragic femme fatale in the film Niagara (1953), she went on to star in a succession of films that helped create her "dumb blonde" reputation. These films include timeless masterpieces such as How to Marry a Millionaire (1953), The Seven Year Itch (1955), and Some Like It Hot (1962).
Marilyn Monroe's usual part, which was that of a ditzy charmer with perfect comic timing, set her apart from peers such as Elizabeth Taylor, Doris Day, and Audrey Hepburn, whose characters exemplified many types of femininity. Day's benign "girl next door" attitude invoked the attractiveness of the younger actress' pin-up career, while Taylor's seductresses battled with Monroe's effervescent blondes. Day also had a role in the production of the film "The Seven Year Itch." Hepburn, on the other hand, is known for cultivating an image of aristocratic elegance, which is characterized by her social sophistication and flair.
When one considers Marilyn's troubled personal life, it is even more remarkable to see how far she has come professionally.
Summing up the Biography of Marilyn Monroe
To summarize, we will say she transcended stardom. During her well-decorated career, Marilyn Monroe completed 30 films, leaving only 1 film unfinished. The film was called Something's Got to Give. Despite the troubles in her personal life, she successfully made her professional career into something that people will remember for generations to come. To this day, she remains an inspiration and an icon for many people around the globe.