Maya Angelou was one of America's dearest writers, yet her influence wasn't limited to just writing. Maya was a storyteller, activist, and autobiographer. She made an extensive career as a singer, composer, dancer, actress, and director. But interestingly enough, it was her poetry work that gained her immense popularity around the globe. Maya Angelous Poetry career includes gems such as Still I Rise, Phenomenal Women, Caged Bird, On the Pulse of Morning, and more. In addition to that, Maya Angelou's Poetry can also be seen in the 1993 film Poetic Justice.
Throughout her life, Maya recited her poetry before glorious crowds. To get into more detail, Maya Angelous Poetry revolved around African-American oral traditions such as slave and work songs, where she also underlined hardship, oppression, and loss suffered by the people and their personal responses. On top of analyzing personal experiences, Maya Angelou's poetry shed light on issues surrounding race and sex on a much bigger social and psychological level.
In this blog, you will learn more about Maya Angelous Poetry, the difficult times she faced, and how she rose through fame despite the challenges to become one of the most adored writers in America.
Life before and toward Fame
Marguerite Annie Johnson was born on April 4, 1928, in St. Louis, Missouri, to Bailey Johnson, a doorman and naval dietician, and Vivian (Baxter) Johnson, a nurse and card dealer. Marguerite Angelou's elder brother, Bailey Jr., gave her the moniker "Maya," which comes from the words "My" or "Mya Sister." The "catastrophic marriage" of Angelou's parents dissolved when she was three and her brother was four.
Later, their father sent them to live with their paternal grandmother, Annie Henderson, in Stamps, Arkansas, alone by train. Annie Henderson was Angelou's mother's mother. Because the general store that she owned sold necessary basic commodities and because she made wise and honest investments, Maya Angelou's grandmother was able to achieve financial success during the Great Depression and World War II. This represents an astonishing exception to the harsh economic conditions that African Americans faced during this time period.
After another four years, when Maya Angelou was seven years old, the children's father "came to Stamps without warning" and handed them back over to the care of their mother in St. Louis. Angelou was subjected to sexual assault and rape at the age of eight by a guy called Freeman, who was her mother's lover at the time. Angelou was living with her mother at the time. She shared the news with her brother, who then shared it with the rest of their family.
Freeman was found guilty but only received a 24-hour sentence for his crime. He was killed only four days after being let free, most likely at the hands of Angelou's relatives. After stating that she "thought, my voice killed him; I murdered that guy, because I uttered his name," Angelou stayed silent for over five years out of the belief that she was responsible for his death. After that, she feared that her voice would be so terrifying that no one would ever want to hear it again.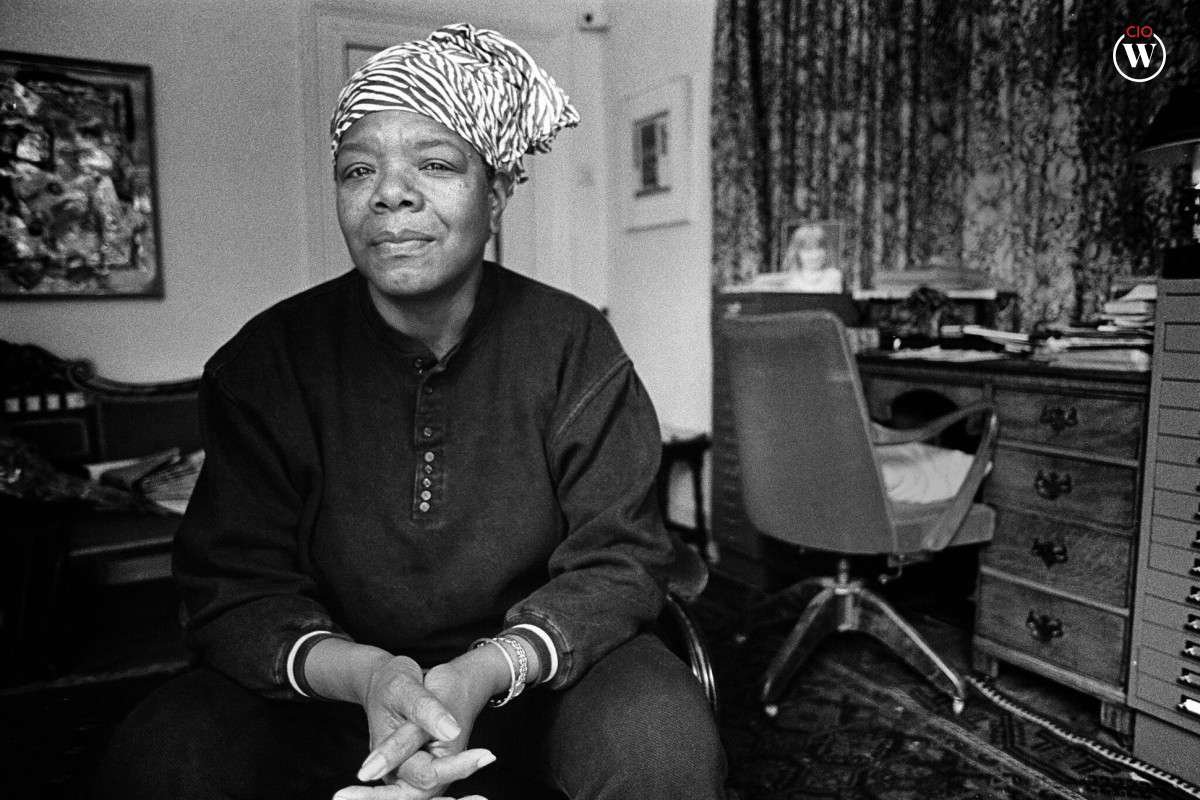 Angelou is said to have acquired her amazing memory, her passion for books and literature, as well as her capacity to listen and study the world around her, during this time of stillness, as stated by Marcia Ann Gillespie and her colleagues, who produced a biography of Angelou. Angelou and her brother were both taken back to live with their grandmother not long after the murder of Freeman when Angelou was just eight years old. She received her education at Rosenwald School while attending the Lafayette County Training School in Stamps.
Mrs. Bertha Flowers, an educator who was also a family friend, is credited by Maya Angelou as being the one who encouraged her to start speaking again by issuing the challenge, "You do not love poetry, not until you express it." Flowers was the one who exposed Maya to influential writers such as Charles Dickens, William Shakespeare, Edgar Allan Poe, Georgia Douglas Johnson, and James Weldon Johnson. Flowers also introduced her to Black female painters such as Frances Harper, Anne Spencer, and Jessie Fauset.
Angelou moved back in with her mother in Oakland, California, when she was fourteen years old. At the same time, Angelou and her brother moved back in with their mother. Angelou was a student at the California Labor School back when World War II was going on. At the age of sixteen, she made history in San Francisco by becoming the city's first Black female streetcar conductor. She had a strong desire to work there and liked the attire that the operators wore.
In fact, her mother thought so highly of it that she called it her "dream job." Her mother urged her to apply for the job, but she also cautioned her that she would have to come early and put in more effort than the other candidates. As part of a session that was advertised as "Women Who Move the Nation" in 2014, Maya Angelou was presented with a lifetime achievement award from the Conference of Minority Transportation Officials.
At the age of seventeen, she gave birth to her first child, a boy named Clyde (who would eventually go by the name Guy Johnson), three weeks after she graduated from high school.
Spotlighting Maya Angelous Poetry and Career
Along with Maya Angelous Poetry, she is also credited with writing a list of plays, movies, and television series that spans over 50 years. She authored seven autobiographies, three volumes of essays, and many poetry books. As we all know, Maya Angelous Poetry books need no introduction.
She was granted almost fifty honorary degrees in addition to dozens of other prizes. Angelou's series of seven autobiographies, which center on her childhood and early adulthood experiences, are the primary source of her widespread fame. The first, which was published in 1969 and titled I Know Why the Caged Bird Sings, is the one that gained her notoriety and recognition on a global scale. It is a memoir of her life up until the age of 17, and it details her experiences.
After doing a variety of odd jobs during her early adulthood, she eventually found success as a poet and writer. These jobs included working as a fry cook, sex worker, nightclub singer, part of the cast of "Porgy and Bess," coordinator for the Southern Christian Leadership Conference, and reporter in Egypt and Ghana during the decolonization of African countries. In addition to being an actor, she was also a writer, director, and producer of plays, movies, and programs for public television.
Her appointment as the inaugural Reynolds Professor of American Studies at Wake Forest University in Winston-Salem, North Carolina, took place in the year 1982. She was a committed member of the Civil Rights Movement and collaborated on projects with both Martin Luther King Jr. and Malcolm X.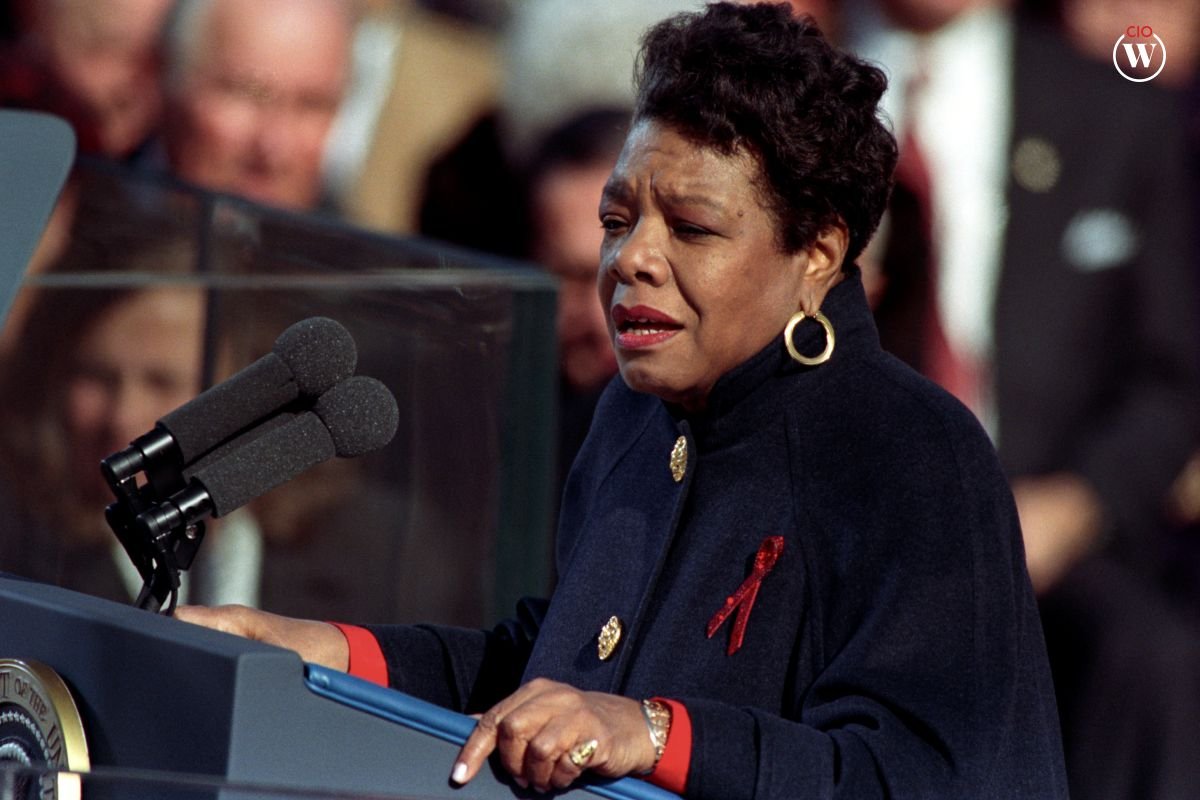 She began giving lectures regularly in the 1990s and kept doing so well into her 80s, averaging around 80 appearances per year throughout the course of her career. Angelou made history when she performed her poem "On the Pulse of Morning" (1993) during the first inauguration of Bill Clinton in 1993. She was the first poet to do so since Robert Frost, who did it at the inauguration of John F. Kennedy in 1961.
Angelou's memoir, I Know Why the Caged Bird Sings, was the catalyst for her opening up about many elements of her private life to the general audience. Her writings have been seen as an argument in favor of African-American culture, and she was revered for her role as a voice for Black people and women. Her writings are taught at schools and institutions all throughout the globe, despite the fact that there have been moves in certain U.S. libraries to remove her publications off their shelves.
The works that have brought Angelou the greatest acclaim are those that have been categorized as autobiographical fiction, yet many critics believe that they are really autobiographies. She criticized, altered, and extended the boundaries of the autobiographical genre in an effort to provide a challenge to the conventional organization of the autobiography. Her works explore a variety of topics, such as racism, racial identity, family dynamics, and travel.
Angelou's lengthy and diverse career encompassed not just writing but also performing, directing, acting, writing scripts for both television and cinema, as well as writing poetry and plays. Maya Angelous Poetry work was prolific; her collection 'Just Give Me a Cool Drink of Water 'fore I Diiie' (1971) was nominated for the Pulitzer Prize.
What's more, Maya Angelous Poetry "On the Pulse of Morning" was performed in front of former United States president Bill Clinton, at his inaugural ceremony in 1993. A few other events have been blessed by Maya Angelous Poetry as well. Her poem A Brave Startling Truth (1995) commemorated the founding of the United Nations, and Amazing Peace (2005) is a poem she wrote for the White House Christmas tree-lighting ceremony.
Maya Angelous Poetry style was very direct and conversational. The poetry lured readers into the world of Maya, as she narrated her stories and revealed secrets. To be more technical, more often than not you'd see very solid metaphors and similes in Maya Angelous Poetry.
Maya Angelou's successful acting career includes appearances in a wide variety of plays, films, and television shows, one of which being the television miniseries Roots, in which she appeared in 1977. Her screenplay, Georgia (1972), was the first original script written by a Black woman to be released, and she was the first African-American woman to direct a major motion picture, which she did in 1998 with the film down in the Delta.
Badges of Honor
Angelou was selected to be one of the first women honored by the United States Mint with the release of a whole new series of commemorative quarters, which was announced in May of 2021.
The script that Maya Angelou wrote for the film Georgia, which was released in 1972, made her the first African American woman to have her work produced.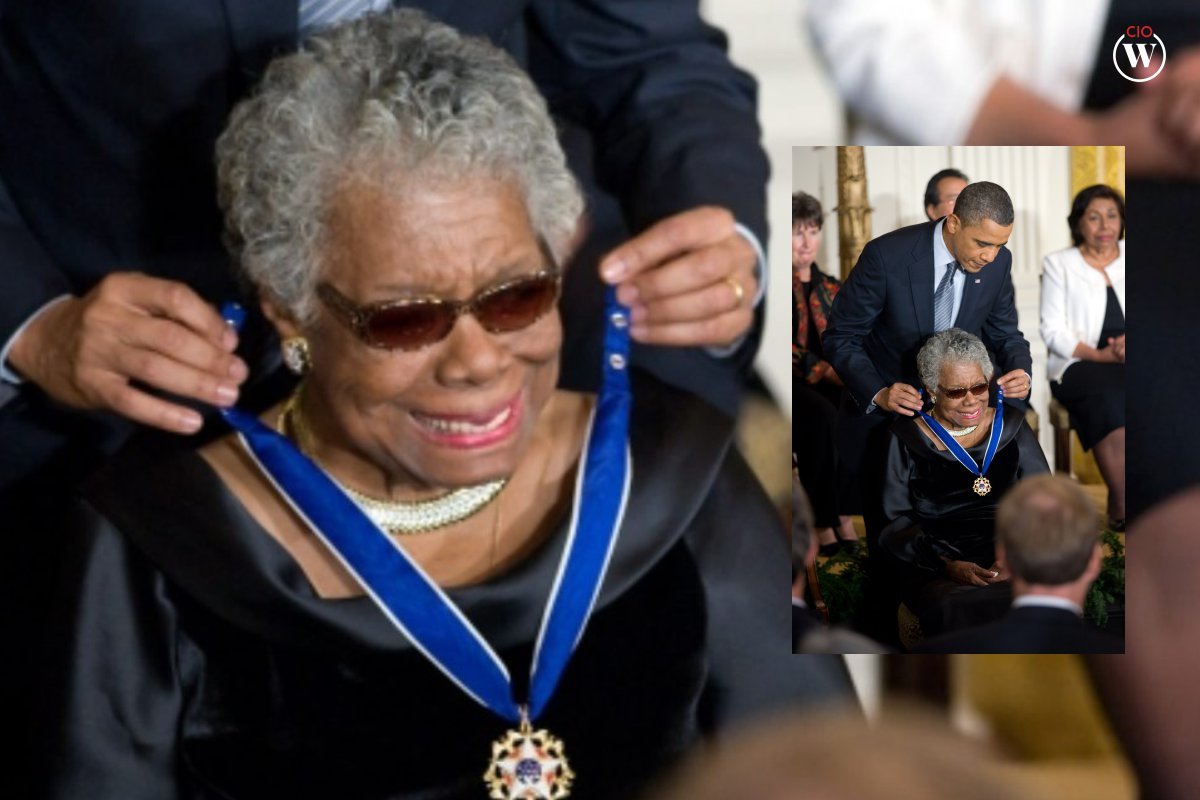 She was given the Literarian Award, which is essentially an honorary version of the National Book Award, in recognition of her services to the literary community in 2013.
Controversial Concerns Surrounding Maya
In 1968, Martin Luther King Jr. was killed on the same day (April 4) as his friend Maya Angelou's birthday. After that, Angelou did not continue her tradition of celebrating her birthday for many years.
1. The Debate Concerning Birds Kept in Cages
The challenges that Maya Angelou had while living in the South are recounted in her autobiographical book, titled "I Know Why the Caged Bird Sings." After its first publication in 1969, the book has been the subject of widespread praise ever since 1970 and was ranked number one on the New York Times Best Seller List for a total of three years. Her book has been a target of censorship for years, despite the fact that it is a best-seller in spite of the fact that it was ranked as the ninth most often challenged book in American high schools (Caged Bird Essay).
I Know Why the Caged Bird Sings has been removed off the shelves of many public school libraries as a result of the widespread belief among parents that the book is offensive, has substandard writing, and should not be made available to students of any age in public schools. Others say that the book 'I Know Why the Caged Bird Sings' may do what parents worry about the most: it might bring up significant topics while giving the young reader little opportunity to figure out how he or she relates to those concepts.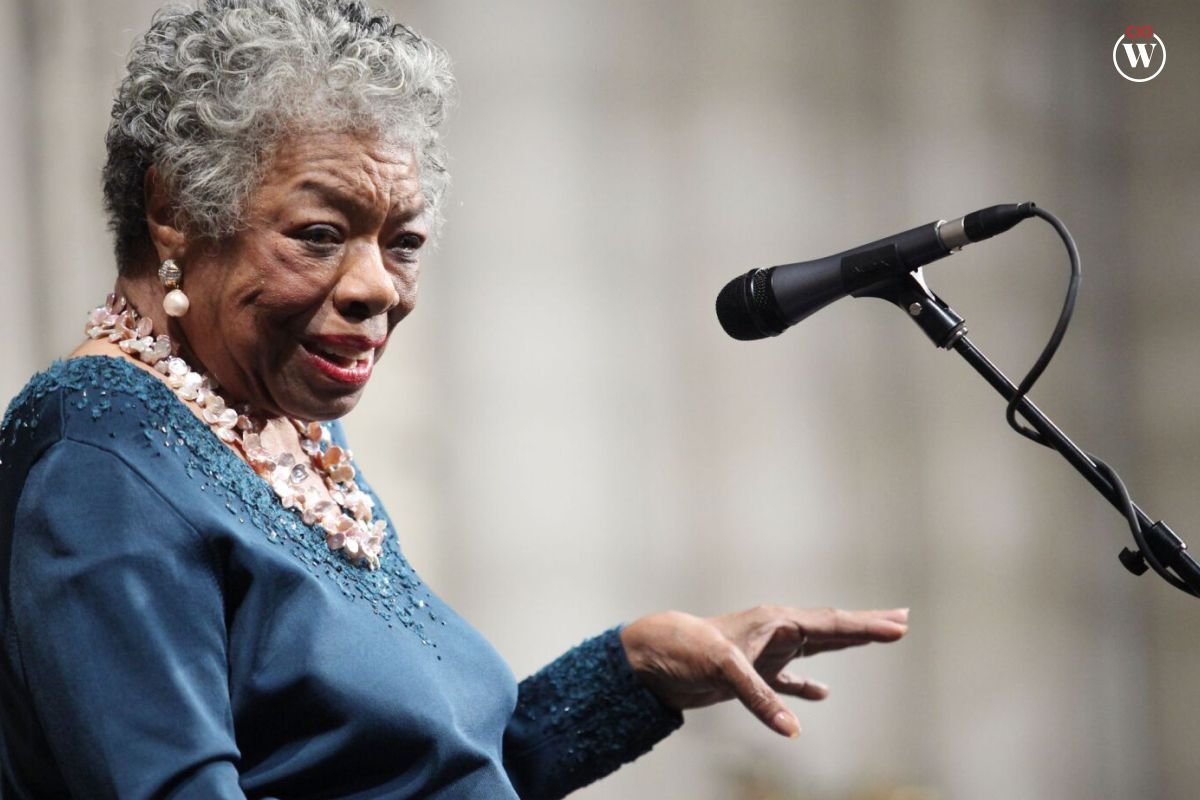 What exactly do people mean when they say vulgar? The events that occurred to Angelous as she was growing up are recounted in this narrative, some of them are gruesome in nature. For instance, when she told how her mother's lover had sexually assaulted her when she was eight years old. 'I Know Why the Caged Bird Sings' was deemed inappropriate for reading in the high schools in Southlake, Texas, due to the pornographic portrayal of the victim's rape.
Other schools have decided not to prohibit the book and instead will just remove the passages that discuss rape. Although the language used in the scene depicting Angelous' rape isn't quite explicit, it does deal with a delicate subject matter and elicit a powerful emotional reaction from the audience.
Angelic ideas about homosexuality became another problem, and in any event, a book that tackles homosexuality is believed to be contentious. Angelic thoughts about homosexuality became another issue. She is frightened of becoming gay when she starts puberty since it causes her to become confused about her sexuality. Angelou did not have a clear understanding of what it meant to be a lesbian; yet, she thought that her deep voice and male walk persuaded her that she was one, and later on in life, she came out as a lesbian.
2. Despite the fact that Fidel Castro was in competition with the leaders of the United States, Angelou supported him.
Maya Angelou once penned the following: "Of course, Castro never had proclaimed himself white, so he was good to go from the get-go." In any case, the United States had a deep-seated hatred for the Russians, and it was common for black people to say things like "Wasn't any Communist nation that placed my grandpa in slavery?" There wasn't any Communist who murdered my grandfather or sexually assaulted my mother.'" Her opinion was in line with Pan-Africanism and anti-colonial attitudes, which hold that people of color, in particular those living in the African Diaspora, see the battles they face as being a part of a bigger, overarching battle.
The Path Leading Up to Fame
I Know Why the Caged Bird Sings, which was published for the first time in 1969 and has since received widespread praise from both readers and critics, is the first of a series of autobiographies written by Angelou that tell the tale of her life. Angelou is arguably best known for her books. Readers' perspectives on autobiography and memoir were fundamentally altered as a result of the publication of this book, which is still held in high esteem as a remarkable and unique piece of art.
Through her writing, Maya Angelou provided a voice not only to her own challenges but also to those of others, particularly other Black women, who had been through comparable situations but had never previously heard their tales conveyed with such candor in any other medium.
At the beginning of the 1990s, one of the things that contributed to Maya Angelou's reputation was an offer from President Bill Clinton to compose and perform an inaugural poem. She began "A Rock, a River, a Tree" by reading "On the Pulse of Morning," which is a cry for peace, racial and religious harmony, and social justice for individuals of diverse origins, incomes, genders, and sexual orientations. Americans from all across the nation watched as she recited this poem.
It calls on the United States of America to "Give birth anew / To the Dream" of equality, bringing to mind the civil rights struggle as well as the iconic "I have a dream" address given by Dr. Martin Luther King, Jr. "Here, on the pulse of this new day, you may have the grace to look up and out / And into your sister's eyes, and into / Your brother's face, your country /And say simply / Very simply / With hope—Good morning," Angelou challenged the new administration and all Americans to work together toward progress.
Leaving a Legacy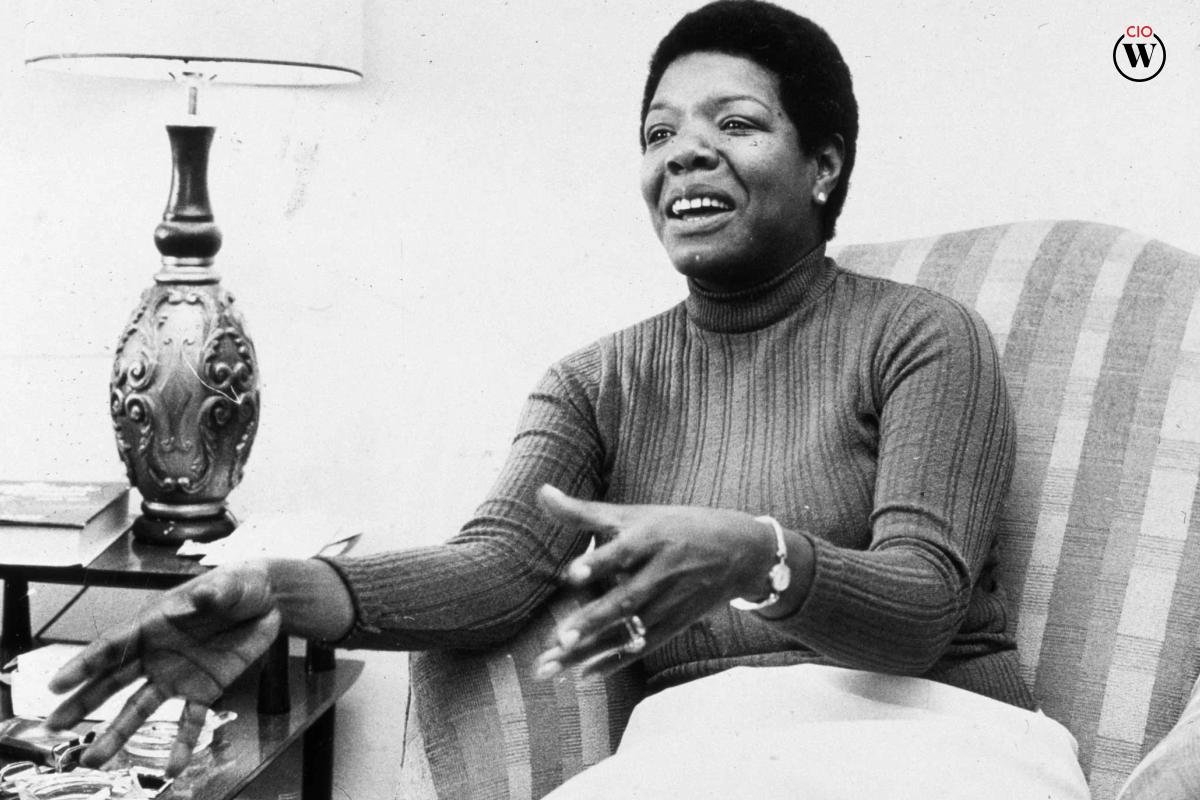 Just like most people, Maya Angelou lived a life full of joys and sorrows. What made her life special though was, despite life's challenges, she stood firm. Moving forward, she built herself a rewarding career filled with awards, honors, and most importantly love and adoration of people. Maya Angelous Poetry, films, writings, and other work will live on forever in the hearts of her admirers around the globe.