Source – GETTY IMAGES
Live performances and stage shows are something many people crave for. The amount of joy you get while watching someone perform live is second to none. There are artists around the world who have ruled the hearts of people like me with their scintillating live performances.
And when we talk about a performer setting the stage on fire, Tina Turner is a name we simply cannot miss.
The Queen of Rock 'n' Roll, Tina Turner is well-known for her energetic stage presence and powerful voice. She used to bring infectious joy on the stage while singing, no doubt she became one of the most popular and beloved singers of the 20th century. In this article, we'll go through her journey and explore more about what made her so popular.
Swagger, Sensuality, Vocals, Energy!
Tina Turner was an American-born Swiss singer who was known for singing with Ike Turner in the early 1960s. She was born with the name Anna Mae Bullock and launched a successful career as a solo performer. At the age of 44, she was the oldest female artist to top the Hot 100 and she had the oldest formidable acts in the history of music. Tina was an eminent singer who was noted for her "swagger, sensuality, powerful gravelly vocals, and unstoppable energy". In addition to her well-publicized history with her ex-husband, Ike Turner, her legs made headlines at the time.
Books on Tina Turner's Life Journey
Tina gave voice to her journey through her autobiography "I, Tina: My Life Story" in which she recalls her expedition from having problematic childhood to becoming a brand icon in the music industry. Tina writes about her personal life, growth, and love life that impacted her deeply to become an exception in her circle. In this book, Tina writes about how it was difficult for her to consummate her marriage and deal with her broken heart.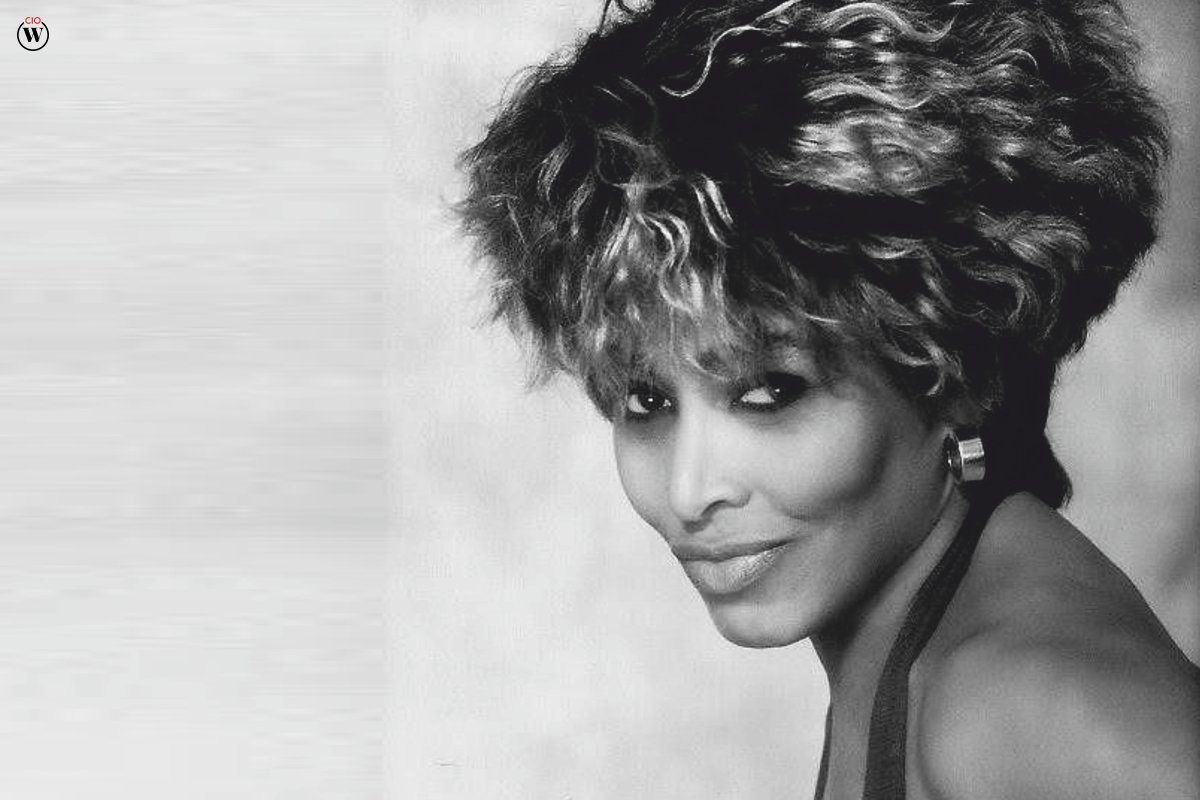 Mark Bego's "Tina Turner: Break Every Rule" is her biography that explores her life, struggle, triumph, and the enduring legacy of music. Another book, "Tina Turner: The Legendary Queen of Rock 'n' Roll" by Rikky Rooks highlights her groundbreaking performances, iconic songs, etc.
Remarkable Facts about Tina Turner;
Tina Turner not just broke the stereotypes of the music industry but also became an exception in it. She used to grab the attention of everyone in the audience while performing on the stage. Tina belonged to the hardscrabble farming community and ended up becoming one of the fabulous stars of the music industry. Let us read more such lesser-known facts about her:
1. Tina Turner was one of the first black artists on MTV
During the 1980s, MTV brought sudden demand for music videos, and this is the same period when Tina Turner made a historic comeback. MTV was not used to be the same diverse music platform as it is today. She became one of the first black artists to perform there, which helped her to gain more visibility among music lovers at the international level. This is how Tina Turner became a household name worldwide.
2. Tina Turner was abandoned by her mother at the age of 11 years old
During World War II, Tina and her three sisters were separated from her parents. They used to live with their grandparents in the United States. After the war, she was reunited with her parents and her family went back to Nutbush. Tina's mother had an abusive relationship with her father. She abandoned Tina along with her three other daughters. They were sent to live with their maternal grandparents in Tennessee.
3. She started singing in nightclubs
While performing at St. Louise nightclubs, Tina learned the finer points regarding vocal control and live performance. She joined the band at the nightclub and became a featured vocalist performer. 'Boxtop' was her first single music album which she recorded with the band in 1958. Tina was leading among other vocalists with Ike and Carlson Oliver.
4. Founder member of 'Ike & Tina Turner Revue"
Tina Turner became part of the music world through 'A Fool in Love' in 1960. It was acclaimed by the public as well as critics on the international level. Its success led to the creation of 'Ike & Tina Turner Revue' which included a group of girls and Kings of Rhythm as backing vocalists and dancers. It was one of the most successful duos in the history of United States music. Some of the examples include, 'It's Gonna Work out Fine', 'River Deep – Mountain High', 'Proud Mary', and 'Nutbush City Limits'.
5. Her rolling stone cover appearance was historic
Tina had been on the cover of 'Rolling Stone' magazines several times, however, her presence on the cover in 1967 was historic. As the Civil Rights Movement was at its peak at that time, Tina's separation from Ike took her away from mainstream success. The magazine ranked her 17th among 100 on the list of the greatest singers of all time. Furthermore, she got acclaimed as the best-dressed woman in 1971.
6. She met her husband during one of the performances
Tina Turner used to watch the Kings of Rhythm play at the Manhattan Club in Illinois. During the interval, she held the mike from a drummer of the Kings of Rhythm and sang 'You Know I Love You' by B.B. King. There, she met Ike Turner, and the crowd was instantly blown by her live performance. She married him in 1962 in Mexico.
7. She suffered through domestic violence frequently
Tina's ex-husband Ike Turner was addicted to Cocaine and became abusive towards her during their marriage. She faced severe domestic violence in her first marriage and struggled hard to make ends meet even after the divorce from him. Tina received food stamps and performed in small clubs to earn money. Some sponsors sued her as she canceled some tours with Ike.
8. Tina received an offer to play the role of Hindu Goddess Kali
Tina was cast in a movie called 'The Goddess' in which she was supposed to play the role of the Hindu Goddess Kali. To give justice to the role, Tina toured India to visit several Hindu temples, especially in Bengal which is famous for Kali temples. During her tour, Tina learned the folk dances in which Dance of Destruction was a vital part of the story of Kali. Unfortunately, the movie shut down as the director Ismail Merchant passed away.
9. Tina Turner recorded a duet with David Bowie
David Bowie was one of the close friends of Tina Turner. Both of them recorded a duet song called 'Tonight' which was originally composed by Iggy Pop. He is famous as the Godfather of punk. The song was released in 1977 as part of the album 'Lust for Life'. Bowie convinced her record label to renew the contract in 1983. His version of the song was first released which did not involve Tina Turner and did not include a music video. Turner became part of it after a few days and published it as a music video.
10. She worked as a domestic worker
Tina worked as a domestic worker in her teenage for the Henderson family. During that period, she joined a female basketball team and a cheerleader squad. Tina had the experience of working as a nurse's aide at Barnes-Jewish Hospital. Furthermore, she started appearing on TV shows as a part of earning income. She made a solo performance debut in 1976 on the album Rough.
Awards and Recognition
Tina Turner had a vibrant personality not just as a performer but also as a human. She had smashed every rule that prevented her growth. She was acknowledged by several awards and magazines. Here are some of them:
In 1988, she set the Guinness Book World Record for the largest paying audience to a solo performer with 180,000 tickets sold. She broke the 1980 record of Frank Sinatra.
Tina won 12 Grammy awards as she was the first artist to have a top 40 hit in seven consecutive decades. According to the report, she sold around 100 to 150 million records at the international level.
In 1986, on the Hollywood Walk of Fame, Tina received a star for music, and in 1991, a star on the St. Louis Walk of Fame.
Turner was acknowledged by the prestigious Kennedy Center Honors in 2005. George W. Bush commented on her as having "natural skill, energy, and sensuality."
People loved Tina's "What's Got to love with It" and it was included in the Grammy Awards ceremony. She was ranked 63rd by Rolling Stone on their list of the 100 Greatest Artists of All Time.
In 1993, Tina was presented by the World Music Awards with the Legend Award moreover, in 1996, Tina was honored by the accolade of Légion d'Honneur from the French education minister.
In 1999, she was ranked second on VH1's list of 100 Greatest Women of Rock and Roll, and in 2002 Tennessee State Route 19 was named "Tina Turner Highway".
Tina became the first black artist and the first female on the cover of Rolling Stone magazine. Also, in 2013, she became the oldest person (age 73 years) who got featured in Vogue Germany magazine.
To sum up Tina's journey, there are several valuable lessons you can learn from her and implement them in your life. Self-empowerment, strong work ethics, professionalism, embracing change throughout her career, and promoting individuality were some of her good qualities. We hope you find our article helpful and get inspired by Tina to grow further in your life.