There was a time when the financial services sector had its own culture, with its conventions for how often employees should attend meetings and network. Financial Services Tech Trends in 2023, The effects of the pandemic forced an abrupt shift to digital engagement that defined the year 2020. Therefore, in-person conferences moved online. Mobile banking transactions increased dramatically, personal trading apps began keeping records of trades, and call centers began providing customer support from home. 
Here are the top 5 financial service tech trends in 2023;
1. Robotic Process Automation.
In the future, robotic process automation (RPA) will affect fintech services by making them more efficient and effective. Financial Services Tech Trends in 2023, Robotic software can be taught or programmed to recognize and learn from patterns in digital systems to reduce the need for human intervention.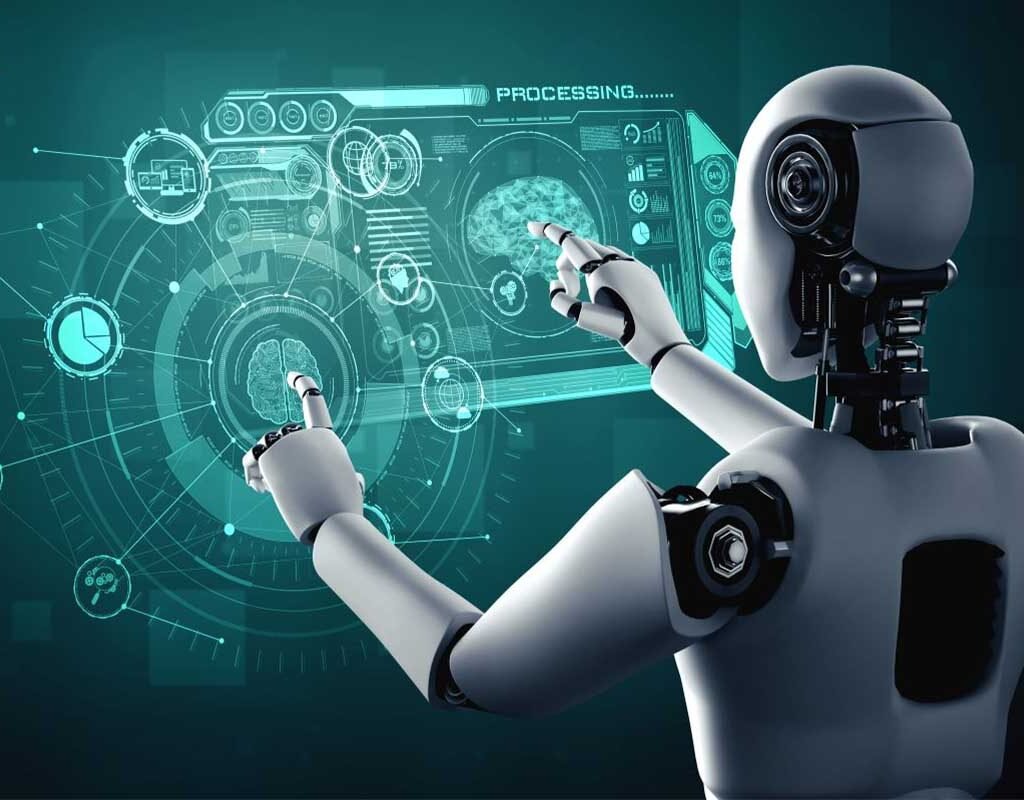 Reports from Juniper indicate that the financial technology industry's use of robotic process automation will generate $1 billion in revenue by 2023. Risk evaluations, security audits, data analysis and reporting, compliance procedures, and the vast majority of other routine administrative tasks are all candidates for automation. The result is that banks and other financial institutions have more resources available for their primary missions. 
2. Adoption of Blockchain
To begin with, blockchains are just databases with some unique properties, such as the fact that their data is stored in a decentralized fashion across many computers. Second, they're encrypted, so only those with the appropriate cryptographic keys can make changes or updates. Financial Services Tech Trends in 2023, Thirdly, they are governed by consensus, which means that all stakeholders must approve any changes to the data.
These features pose a significant threat to the banking and financial services sector, which has historically been controlled by many wealthy individuals and regulated by a wide range of governmental and supranational institutions. Additionally, they have the potential to bring about significant benefits, such as the simplification of the underlying infrastructure, reduction of fraud, creation of transparency, acceleration of fundamental processes like settling and clearing transactions, and bolstering of safety measures. 
Banks and other financial services have been trialing and piloting blockchain projects for some time. Many have been put into general use. Financial Services Tech Trends in 2023, HSBC and Wells Fargo use the technology to settle foreign exchange trades; Mastercard and PayPal allow payments on their networks to be made using blockchain currencies (cryptocurrencies), as does JP Morgan, which has created its cryptocurrency. And insurance giant AXA has created its blockchain platform to automate the process of paying out to customers whose flights are delayed.
3. Mobile Banking.
Recently, there has been a shift toward digital banking, particularly mobile banking. With the rise of mobile banking, this sector is poised to become a full-fledged channel of access to all banking products, operations, and services, complete with the various roles required to carry out all operational activities without being physically tethered to an office.
Financial Services Tech Trends in 2023, Ninety-seven per cent of millennials surveyed reported using mobile banking at least once per month. The mobile banking app has many useful features, such as alerts for loan payments, bill payments, security threats, etc. 
4. Moving to the Cloud
More and more financial services organizations are moving their operations to the Cloud to take advantage of its scalability and increased processing power. Financial institutions are increasingly using the Cloud to successfully deploy resource-intensive applications that use Big Data and artificial intelligence, despite stringent requirements governing the Cloud's contents (primarily due to privacy concerns).
Financial institutions use APIs for both data dissemination and data consumption. Yet, the current, antiquated infrastructure cannot process such massive data volumes. Financial Services Tech Trends in 2023, Since this is the case, financial institutions are contemplating migrating more mission-critical tasks to the Cloud and transforming their infrastructure into cloud-native environments.
The retail banking operations of JPMorgan Chase, for instance, will soon be migrated to a new cloud-native platform, effectively replacing the legacy core banking system with more modern cloud technologies. Financial institutions can save money on infrastructure costs and provide their customers with better digital services thanks to the Cloud's scalability.
5. Increasing use of Big Data Technology 
Providing customer service is no longer sufficient for success in any market today. Knowing your customers and anticipating their wants and needs is essential. Financial institutions can use big data to study thousands of customers' data from sources like mobile banking history, social media, etc., as more people use smartphones and mobile apps to receive services. Financial Services Tech Trends in 2023, Successful businesses understand the importance of providing a satisfying user experience.
When making sound strategic decisions, financial institutions can benefit greatly from processing the unstructured data available through analytics tools to spot emerging patterns and identify risks. Access to data insights is crucial for spotting opportunities and optimizing products and services. Financial Services Tech Trends in 2023, This will be a major focus of Fintech technology in 2023 regarding information management. 
BOTTOM LINE 
The financial services sector will continue to function at the same breakneck pace it did during the pandemic. Financial institutions need to collaborate with software development firms to attract new customers and maintain relationships with existing ones across a variety of digital platforms. Financial Services Tech Trends in 2023, Get in touch to discuss how we can help put your Fintech ideas into action.