Here are the 20 Best Phones for Gaming;
1. Asus ROG Phone 6D
The Asus Rog Phone 6D is proof positive that Asus can design and manufacture a high-quality gaming smartphone. It's nearly identical in form to the Asus Rog Phone 6, but its better cooling means it won't ever overheat during a session of gaming needs the Best Phones for Gaming.
The combination of the 6.78-inch full HD OLED screen and the new MediaTek Dimensity 9000 Plus chipset makes for a formidable mobile device. With a refresh rate of 165 Hz and a wide variety of display options, gamers will be satisfied. Asus's software features extensive in-game tools, and the speakers deliver a solid performance as well.
2. Black Shark 5 Pro
If you're looking for the Best Phones for Gaming on the market right now, look no further than the Black Shark 5 Pro, as it provides outstanding performance for the price. With its Snapdragon 8 Gen 1 processor and 12GB of RAM, it has no trouble running the latest and greatest games at its highest graphical settings.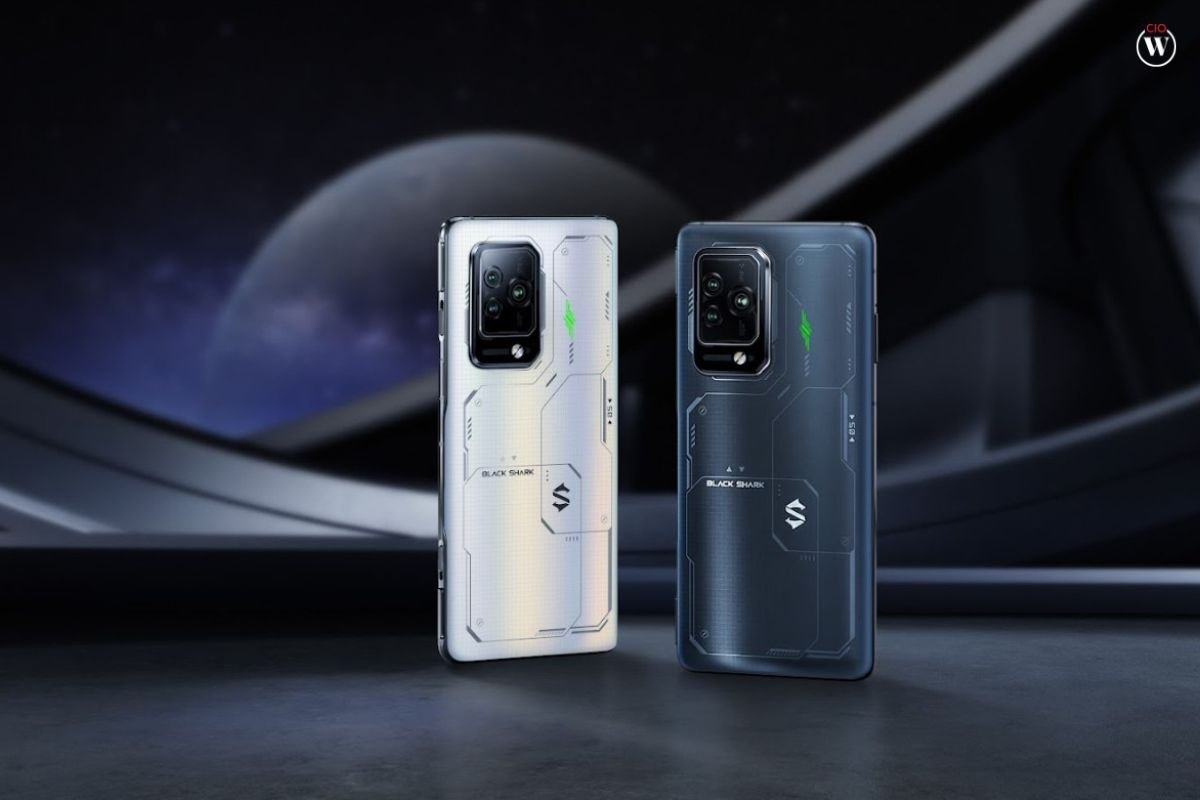 There are also physical triggers that appear out of nowhere and can be programmed to do specific things in games. Makes a world of a difference, transforming the phone into a gaming controller.
The Black Shark 5 Pro is a powerful gaming system that is designed for gaming on the go, despite its a rather high temperature and short battery life.
3. ASUS ROG PHONE 5
Despite being a generation behind our top pick, the Asus ROG Phone 6, the Asus ROG Phone 5 is still an impressive gaming phone. The Snapdragon 888 chipset and up to 16 GB of RAM provide ample processing power, and the 144 Hz refresh rate and 300 Hz touch sampling rate of the display are superior to those of competing smartphones.
The 6,000 mAh battery in the Asus ROG Phone 5 will keep you gaming for longer, and the 65W charger means you won't be without power for long. The Asus ROG Phone 5 has all the features a gamer could want, including responsive shoulder buttons, programmable RGB lights, and compatibility with a variety of gaming-specific accessories and need the Best Phones for Gaming.
4. Nubia Red Magic 7
It's safe to say that the Nubia Red Magic 7 isn't bashful. It's brazen and brash, and it's a little on the thick and heavy side, but it has excellent specifications. The 6.8-inch AMOLED screen has a refresh rate of 165Hz, making it suitable for fast-paced games and movies.
The Snapdragon 8 Gen 1 processor is capable of running all the latest and greatest games with ease and has achieved excellent benchmark results. The phone, like most gaming phones, heats up a little, but a fan can help alleviate that problem fairly quickly.
If you're a heavy gamer, the battery life may not last you all day, but the 65W charging will have you back in the game in no time. The screen is the deciding factor in whether or not you'll keep using the Nubia Red Magic 7.
5. Black Shark 4 Pro
The Black Shark 4 Pro is a bit cumbersome, but it's not without its merits. Similarly to other Black Shark phones, it comes with detachable gaming triggers that can be programmed to perform a variety of actions.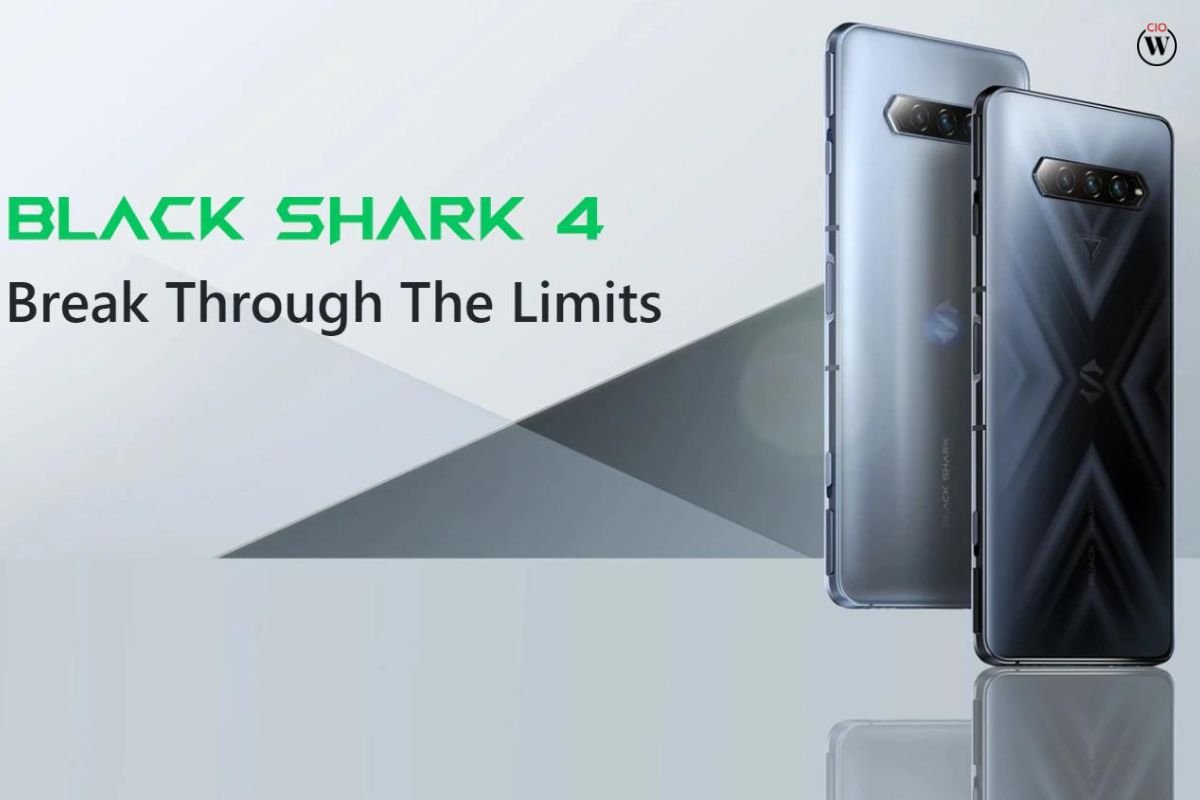 The 6.67-inch Super AMOLED display makes it a good choice for gamers who wish to enjoy their favorite titles in vivid detail. The action on this screen is always fluid thanks to the 144 Hz refresh rate and the Snapdragon 888 engine powering needs the Best Phones for Gaming.
Shark Space, a gaming app designed specifically for gaming, is the cherry on top, letting you give your full attention to the game at hand. It lasts for more than 24 hours without power.
6. iPhone 14 Pro Max
While the iPhone 14 Pro Max may not have gaming-specific features like physical triggers, it does have access to the A16 Bionic chipset, making it one of the best conventional Best Phones for Gaming.
If you're looking for raw power, the iPhone 14 Pro Max outperforms anything from Qualcomm, Samsung, or MediaTek. That processing power has the potential to allow for higher-resolution textures and faster frame rates.
Given the phone's popularity, more games will have been developed specifically for it than for many of its Android rivals. When you factor in the plethora of games available in the App Store and the Apple Arcade membership service, it's easy to see why this device is a standout for gamers.
Games will look good on its large and high-quality 6.7-inch 120Hz display, and the phone's battery life is better than that of most non-gaming smartphones, so you won't have to constantly recharge it.
7. Samsung Galaxy S22 Ultra
If you're looking for the best Android gaming phone while still wanting all the perks of a normal smartphone, go no further than the Samsung Galaxy S22 Ultra. Beautiful 6.8-inch AMOLED screen with a variable refresh rate of up to 120Hz. Extremely bright, it may be used even in broad daylight need the Best Phones for Gaming.
8. OnePlus 10T
The OnePlus 10T is one of the quickest Best Phones for Gaming on the market since it is powered by the Qualcomm Snapdragon 8 Plus Gen 1. As if that weren't enough to cement its gaming credentials, the phone also boasts lightning-fast charging that puts you back in the action in no time.
The maximum refresh rate of the screen is 120 Hz, making it ideal for fast-paced video games. However, if you still have doubts about this phone's gaming prowess, OnePlus provides a unique cover for the phone that it claims absorbs heat, making it particularly handy for long-term gaming sessions.
9. Poco F4 GT
The Poco F4 GT is a fantastic smartphone, and it also happens to be a fantastic gaming device. It comes with two triggers that are kept in place by magnets and may be used as required.
The gaming prowess continues with a gorgeous 6.67-inch AMOLED display that can refresh at 120 frames per second need Best Phones for Gaming.
The battery life of around one day is sufficient, and the Qualcomm Snapdragon 8 Gen 1 CPU performs as anticipated in this regard. The ability to charge quickly is helpful. Don't rely on it as your primary camera phone.
10. Google Pixel 7 Pro
The Pixel 7 Pro is another smashing success for Google, and it's especially well-received among gamers. Tensor G2 processor allows exclusive Pixel capabilities like live translation, Photo Unblur, and more, and achieves great GPU test results need the Best Phones for Gaming.
Even the cameras are top-notch, with extensive post-production ensuring that every setting shines. Considering its large size and high-quality camera, its price of $899 is much lower than that of competing smartphones.
One area where the Pixel 7 Pro may be improved is its battery life. There isn't much wrong with the Pixel 7 Pro outside its battery life, so long as you don't need it for emergency use.
11. RedMagic 7S Pro
The RedMagic 7S Pro is included on our list of the finest & Best Phones for Gaming since it is currently one of the most cost-effective methods to get Qualcomm's Snapdragon 8 Plus Gen 1 CPU. For about $729, you can get your hands on a device with a powerful CPU, up to 18GB of RAM, a 6.8-inch 120Hz AMOLED display with an under-display camera, and more than enough space to play games. The inclusion of an internal fan and the 65W charging capability guarantee that even the most resource-intensive games may be played without interruption.
12 Motorola Edge Plus (2022)
In spite of a few issues, gamers will be satisfied with Motorola's current flagship model. When compared to other Android phones, the 144Hz refresh rate is above average, and the Snapdragon 8 Gen 1 CPU and 8GB or 12GB of RAM provide smooth operation.
The Edge Plus's lackluster battery life is your primary concern while playing games. If you plan on engaging in a gaming marathon, you may want to have an outlet close by. If you don't mind the lack of a telephoto camera or a glass back panel, this phone is a solid balance between expensive all-around ordinary flagship Best Phones for Gaming and inexpensive specialized gaming smartphones, and the accompanying 30W charger gets you rolling again quickly.
13. Samsung Galaxy Note 20
The Samsung Galaxy Note 20 has a bright AMOLED display and a powerful CPU, making it ideal for immersive gaming need Best Phones for Gaming.
Because the battery lasts so long, you can play games for as long as you want without having to worry about running out of juice.
14. Black Shark 4 Snapdragon 870 Processor Smartphone
A solid choice for mobile gamers that also need a device that can handle their other needs Best Phones for Gaming.
Multimedia content viewers and users of several picture and video editing programs may also find this gadget useful.
15. Nubia Redmagic 6S Pro
The Nubia Redmagic 6S Pro is now the finest & Best Phones for Gaming. The Snapdragon 888 Plus CPU provides top-tier performance for the price, and the generous amounts of RAM and storage space further add to the value.
With a 165Hz refresh rate and a 720Hz touch sampling rate, its display is the smoothest and fastest in the market, allowing for immediate touch inputs. In addition, the 6.8-inch AMOLED screen is vivid and true to color. The Redmagic 6S Pro's outstanding air triggers will take your gaming to the next level, while the Turbo Fan cooling technology will keep the temperature down its only available on Best Phones for Gaming.
The Nubia Redmagic 6S Pro is our "money is no object" option since it offers all of these features and more while starting at only £519. In all honesty, the Redmagic 6s Pro is so fantastic that it could replace every single option we've included here.
16. Nubia Redmagic 6R
Nubia's Redmagic 6R is a great alternative to the more expensive Redmagic 6S Pro if you're on a tighter budget. A handy gadget, because of its more small and understated look, is simpler to use on a day-to-day basis than its more powerful sibling, but it packs the same punch with a Snapdragon 888 CPU and a quick 6.67-inch 144Hz display. In addition to the advantages of Nubia's tailor-made UI, you still have dedicated trigger buttons and need the Best Phones for Gaming.
However, diehard players should be aware of a few caveats. The Redmagic 6R's 4,200mAh battery isn't great, and the phone's hole-punch notch may be annoying.
However, the Redmagic 6R is the best phone in Best Phones for Gaming you can get for the price.
17. Asus ROG Phone 6 Pro
The Asus ROG Phone 6 Pro is a great choice if you want to go above and beyond the call of duty in the world of mobile gaming, but only if money is no problem are not in Best Phones for Gaming.
It has an industry-leading Snapdragon 8 Plus Gen 1 processor, along with an absurd 18GB of RAM and 512GB of storage, making it a powerhouse in terms of raw processing speed. It also has a responsive set of physical trigger buttons that may be used to gain an advantage in games. We found that the ROG Phone 6 Pro's 6,000 mAh battery kept us going through lengthy gaming sessions with more ease than that of any of its competitors.
The cherry on top is a strap-on cooling fan that helps keep the phone running smoothly for longer and provides an additional set of programmable buttons in Best Phones for Gaming.
18. Lenovo Legion Duel 2
With its Snapdragon 888 CPU and specialized shoulder buttons, the Lenovo Legion Duel 2 is a powerful and well-equipped gaming phone.
What sets this apart from the others, however, is the priority given to landscape orientation in its design. With a 6.92-inch screen and a 144- and 720-frame-per-second refresh rate, it has the largest display of the devices we've looked at so far.
Even the form factor is optimized for landscape viewing, with the camera bump located smack in the center of the device. It's actually all about the landscape content, which makes it uncomfortable to use like a "regular" phone. Lenovo has also included a pop-up mechanism on the top of the phone for the selfie camera, positioning it in a landscape configuration specifically for streamers in Best Phones for Gaming.
19. iPhone 13 Pro Max
The iPhone 13 Pro Max, the most powerful model in Apple's current lineup, is optimized for video games. The greatest mobile gaming experience is ever seen on a portable device, thanks to a massive 6.7″ Super Retina XDR screen. HDR is another hidden treasure in this phone, allowing you to see photos with accurate contrast and color. Combined with the games available in the Apple Arcade, we can't think of a better way to take your mobile gaming on the move & best phone in Best Phones for Gaming.
20. Hono 70
The 6.67-inch OLED display is front and center, and it can refresh at high to 120 frames per second. You can't put a figure on how remarkable the visual quality is, especially for the low cost. While the refresh rate is this high, there is almost no lag or stutter when playing games in Best Phones for Gaming.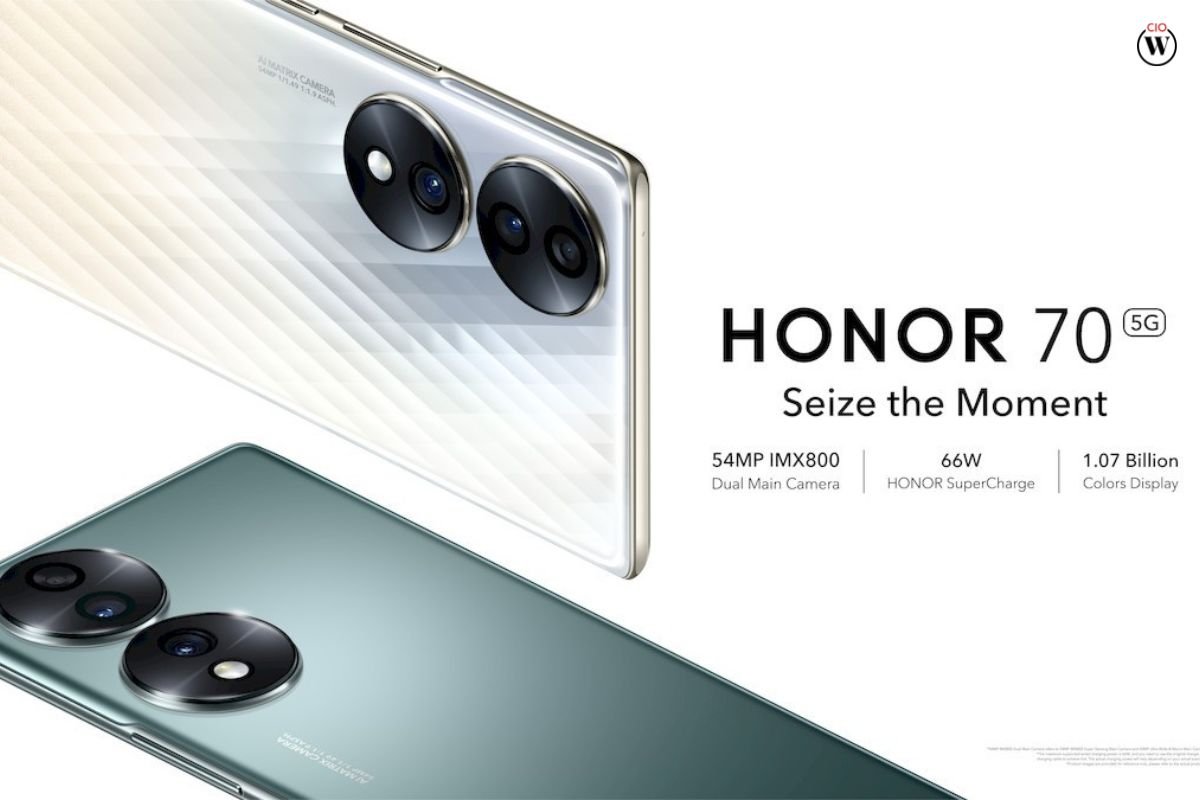 The processing speed is also very high quality. The Honor 70 has a Snapdragon 778G Plus, making it ideal for playing games and multitasking.