credit – photoawards
In the entertainment business, only a few names can make it to the top and become great superstars, besides shining as an inspirational personality of hope in the lives of many others. Angelina Jolie is one of the few stars in Hollywood who has made a huge impact on screen as well as in society. In this article, we will take a look at Angelina Jolie's journey to become a global icon and her social work.
Glimpse on Angelina's Earlier Life
Angelina was born on June 4, 1975, in the heart of the global entertainment industry in Los Angeles, California. She is the daughter of Mr. Jon Voight and Marcheline Bertrand, who was also a part of the film industry and gave her a superior childhood. Angelina's earlier years were enveloped in an environment that predicted her incredible fate, surrounded by the glamor of Hollywood.
Her breakthrough performance in the 1993 movie Cyborg 2 was the thrust of her Hollywood career. Despite her ancestral connections, Angelina's rise to fame was not completely due to her ancestors. It was clear from the start that she had a rare combination of talent, determination, and a charismatic personality that transcended her family's legacy. Her career began as a fashion model but swiftly moved into acting, where she would eventually leave an everlasting impact.
Acting Career
Angelina started her career in the early 1990s, marking the start of a brilliant acting career. Her performance was remarkable, so all the audience members and critics noticed her noteworthy attractiveness and excellent acting skills. Her huge success came with the television film "Gia" (1998), in which she played the sad life of supermodel Gia Carangi. This performance brought out not just her extraordinary technique, but also her ability to get deep into complex, sensitive characters—a quality that ultimately became a trademark of her career.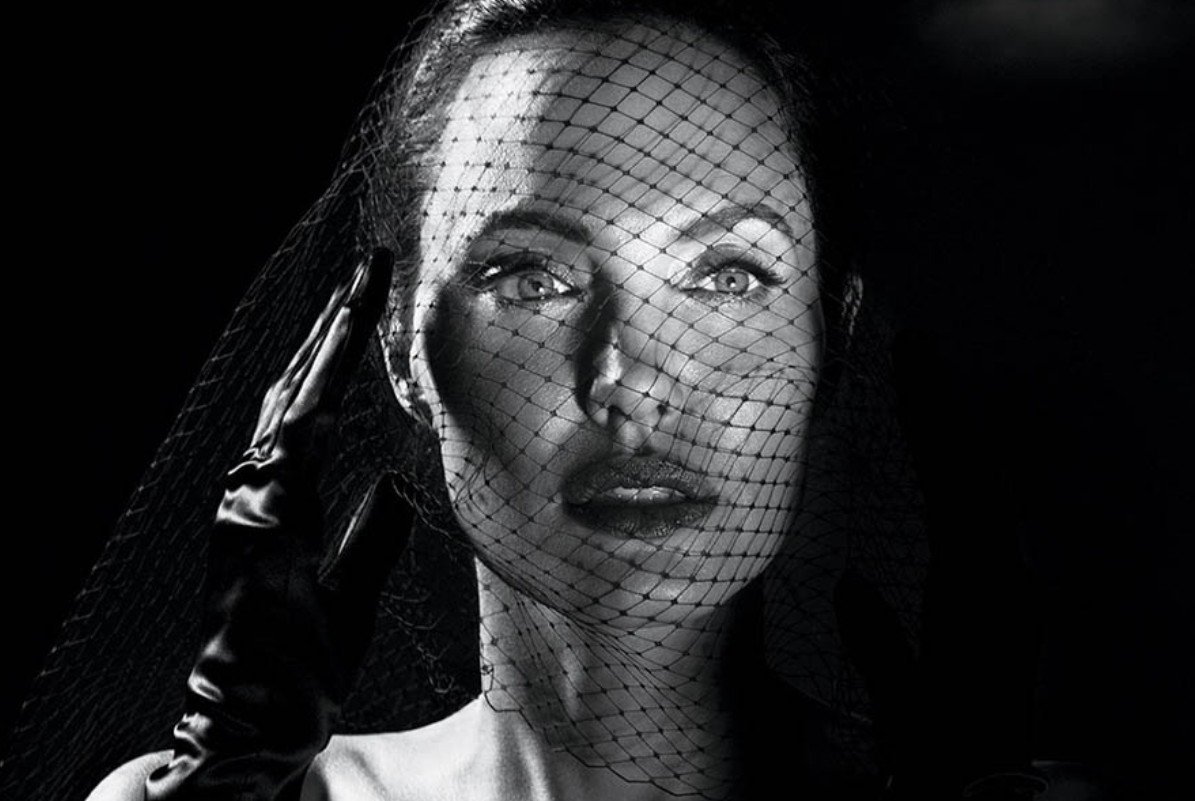 An Incredible Acting Talent
Angelina is an exceptional actress with the ability to transform different characters seamlessly, like when Chameleon changes his colors according to the requirements. She has played almost all the characters, from action heroes to characters with deep emotion, and she is really good at it! For example, in "Maleficent," she is more than simply a fairy; she is Maleficent, a strong and proficient figure. People and journalists admired her performance. Then there's "Kung Fu Panda," in which she voices Tigress.
Her talent is reflected even in animated films, and viewers love her work. What's astounding is that she can effortlessly transition from a furious action star to a sweet voice in an animated movie. Her talent to bring characters to life on screen has brought her high awards from movie professionals and fans worldwide. In a nutshell, she's a fantastic actor, which is one of the reasons she's such a big celebrity in the movie industry.
A Box Office Powerhouse
Angelina Jolie is like a magnet for success in the movie industry. Her films have a great track record of grossing a lot of money at the box office. Simply put, when she's in a movie, a lot of people rush to watch it, and it generates a lot of money.
Take the film "Maleficent" from 2014. Angelina Jolie portrayed the lead in this film, which was a big success, grossing millions of dollars from viewers all around the world. It was so popular that a sequel named "Maleficent: Mistress of Evil" was released in 2019, and guess what? It also performed exceptionally well at the box office.
That is why she has been referred to as a "box office powerhouse" in the entertainment industry. People enjoy watching her on the big screen, and her films tend to make a lot of money as a result.
Controversies
While Angelina Jolie is generally admired for her humanitarian activities and acting career, she has also been involved in a number of controversies, many of which have been keenly watched by the media. Her divorce from fellow actor Brad Pitt was one of her most recognized conflicts.
The divorce of "Brangelina," as they were labeled in the media, drew a lot of attention from both the media and the general public. From the start, the couple's affair sparked attention and excitement in Hollywood circles. When their marriage broke down, it made global headlines.
Angelina has experienced controversy outside of her personal life due to her advocacy efforts. Some have questioned the efficacy and reach of her humanitarian activities. However, conflicts are a typical part of public life, and Angelina Jolie has continued using her platform to fight for causes she believes in while keeping her work in the entertainment business.
Iconic Movies
Angelina Jolie has made a far-reaching effect on the world of film. Her flexibility as an actor allows her to play a variety of parts, making her a well-known figure in Hollywood. Here are some highly suggested movies to see if you want to watch Angelina Jolie's greatest performances as a lead actress on a movie theater screen.
Tomb Raider – In this movie, she brought the iconic video game character Lara Croft to life, showcasing her action-hero side with daring stunts and intense adventures. This role set her as a powerful and strong leading woman in action movies.
Maleficent – On the flip side, in "Maleficent," Angelina portrayed the complex character of the famous Disney villain, giving the character depth and humanity. Her performance gave a new perspective to a traditional fairy tale, making it a box-office success.
Girl, Interrupted – Her outstanding acting talents were further recognized when she received an Academy Award nomination for her performance in "Girl, Interrupted," in which she played a disturbed young lady in a mental facility. This highly praised performance confirmed her status as a top-tier Hollywood actress.
A Mighty Heart – Some movies are not just about entertainment; they often tackle important themes and issues. For example, in "A Mighty Heart," she portrayed the real-life story of journalist Mariane Pearl, whose husband was kidnapped in Pakistan. A one of a kind movie that sheds light on the challenges faced by journalists working in the conflict zones.
In the Land of Blood and Honey – Angelina Jolie has dabbled with directing in addition to acting. Her film "In the Land of Blood and Honey" examined the Bosnian War and its influence on people's lives, demonstrating her talent both in front of and behind the camera.
In conclusion, Angelina Jolie's films have not only entertained audiences worldwide, but have also tackled important societal concerns. Her numerous roles and dedication to narrative have made her a popular and recognized figure in the world of film.
The queen of Rock 'n' Roll, Tina Turner is well-known for her energetic stage presence and powerful voice. In this article, we'll go through her journey and explore more about what made her so popular.
Angelina Jolie: Whose Shine Goes Beyond Hollywood!
Angelina Jolie is not just a well-known actress; she is also a philanthropist. Her efforts to assist those in need have had a tremendous global impact. Her work with the United Nations High Commissioner for Refugees (UNHCR) is one of the most well-known facets of her humanitarian projects.
Angelina Jolie has been a UNHCR Goodwill Ambassador for many years. Her role as a Goodwill Ambassador was to raise awareness about the difficulties that refugees face. Angelina flew to many regions of the world to meet with refugees and share their experiences with the public. This helped others understand the migrants' challenging conditions and motivated others to support them.
Angelina Jolie has contributed to a variety of humanitarian activities, including campaigns to end child hunger and improve education for children living in conflict zones, in addition to her work with UNHCR. Her passion for building a more compassionate and just world inspires others to get involved and revamp better the lives of those in need. This makes Angelina a real-life hero to many people all around the world, alongside being a movie star.
The Net Worth of Angelina Jolie
Angelina Jolie's net worth, estimated at around $120 million in 2021, stems from her successful career in acting, film production, endorsements, and directing. Her big revenues from blockbuster films such as "Maleficent" and "Salt" add greatly to her wealth. It's worth noting that a portion of her wealth is allocated to philanthropic initiatives, demonstrating her dedication to humanitarian work. However, the net worth of celebrities might change over time owing to a variety of conditions.
Conclusion
To summarize, Angelina Jolie is more than just a Hollywood celebrity; she is a lady with real qualities who uses her fame and wealth to make a positive difference in the world. Her outstanding professionalism, commitment to humanitarian causes, and unbreakable devotion to her family make her an inspiration to many. Angelina Jolie's path and legacy as a complex and prominent woman in the entertainment business and beyond continue to expand.