These 10 organizations are prime examples of how new approaches to innovative Medical Equipment design are improving patient outcomes and saving lives.
Here are the 10 Most Innovative Medical Equipment in 2023;
1. Biotricity
Waqaas Al-Siddiq, a creator of the biotech company Biotricity, had the idea for his company because he wanted to help individuals keep track of their heart health.
Diabetics use a glucometer. He claims that there was "absolutely nothing" available to those suffering from cardiac issues. But he rapidly learned that cardiologists themselves required a better mechanism—a technique to acquire a large amount of data over time—in order to make reliable diagnoses. Thus in 2018, he launched Bioflux, a 24/7 electrocardiogram that sends heart data continually and has a contact center check irregularities in real-time.
Over 3 million people now have access to Bioflux since more than 1,500 cardiologists utilize it. The work of Biotricity innovative Medical Equipment is finally fulfilling its initial goal. Bioheart, a wearable ECG that connects to a smartphone to monitor cardiac health, was introduced in November as a direct-to-consumer product. (Amazon is among the stores selling the $199 gadget.) What it does, as Al-Siddiq puts it, is "provide you insight into your baseline," so that you can see shifts in your circumstances.
"Then you'll have a history to share with your doctor," says one patient. The business has also just introduced its Biokit, which includes a thermometer, pulse oximeter, and blood pressure cuff that are all linked to the internet and can be used to communicate data to doctors.
2. Ambu
There has always been a bit of a risk to reusing endoscopes because of the risk of infection transmission. Ambu innovative Medical Equipment is one of the forerunners in the field of single-use endoscopes, having received two FDA approvals in 2023 and a Health Canada Greenlight for a cystoscope, expanding the company's selection of single-use scopes.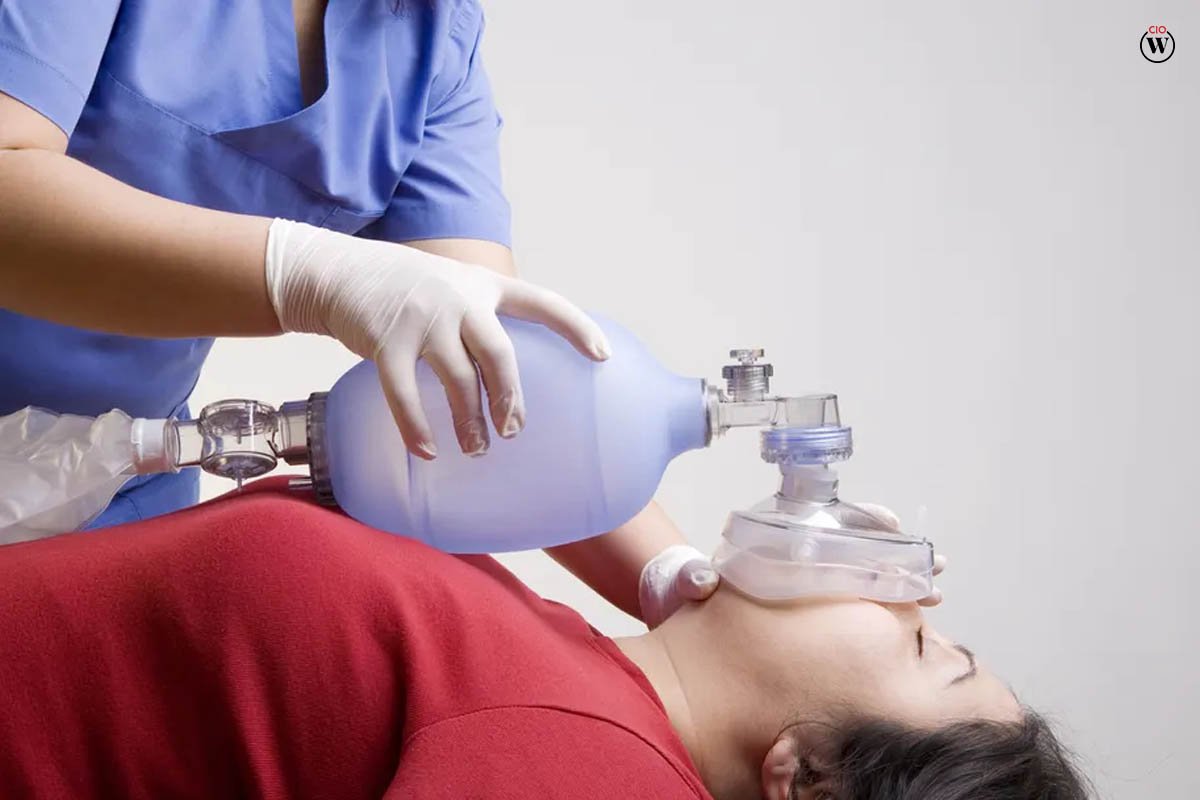 The aScope 4 Broncho Sampler Set is made for bronchial wash and bronchoalveolar lavage operations, such as airway clearance and lung fluid samples, while the VivaSight 2 DLT is a double-lumen tube for use in single-lung ventilation. Ambu plans to expand into the fields of otolaryngology, urology, and gastroenterology during the next three years. To this end, the company has set a goal of releasing 20 new products during this time.
3. Xandar Kardian
Checking vitals is an essential but boring chore in hospitals and long-term care settings, and may be annoying to patients, particularly in the middle of the night. Xandar Kardian innovative Medical Equipment has proposed a system that uses ultra-wideband impulse radar to continuously monitor patient vitals without the necessity of a wearable device.
After receiving 510(k) approval from the FDA in April, Xandar Kardian's XK300 Autonomous Health Monitoring System has been able to evaluate vital signs such as heart rate and breathing rate, comparing them to predetermined limits established by doctors. Xandar Kardian concluded 2023 with $10 million from a Series A fundraising round, adding to the company's 23 patents and developing ties with long-term care organizations and hospitals.
4. CleanSpace Technology
The CleanSpace HALO respirator innovative Medical Equipment may appear like something out of a science fiction film hospital, but its technology is really vital in protecting healthcare workers today from chronic obstructive pulmonary disease (COPD). CleanSpace HALO, a neck filter that is 40 times more effective than an N95 mask, is now available. Also, it contributes to less trash being produced by single-use masks due to their reusability and rechargeability.
In 2023, CleanSpace launched an app that provided healthcare providers with information about a patient's respirator, such as its battery life, whether or not it was properly fitted, and whether or not it had been properly maintained. At the beginning of the fiscal year 2023, CleanSpace HALO was being used in 20 hospitals; at the end of the year, it was being utilized in more than 850 hospitals, and by the end of the calendar year 2023, it had entered more than 1,000 hospitals.
Most importantly, CleanSpace HALO really functions: Before the pandemic, the Sengkang General Hospital in Singapore installed the necessary equipment. No hospital staff members were infected with COVID-19 despite caring for 748 patients throughout that time.
5. Bolder Surgical
After completing the laparoscopic vascular repair, additional hazards are introduced when the vessels are closed. The smoke created by thermal sealing might impair visibility and potentially cause collateral harm during surgery. The team at Bolder Surgical innovative Medical Equipment set out to find a solution while also cutting down on the time spent switching instruments.
The CoolSeal Reveal (a vessel viewer) and the CoolSeal Trinity (a sealer, divider, and dissector) are two of the products in the company's CoolSeal Vessel Sealing line (an open sealer, divider, and dissector designed for otolaryngology, as well as head and neck procedures). Both are designed to keep the instruments as cool as possible. With a 43% increase in revenue year over year in the first half of 2023, Bolder Surgical was bought by Hologic for $160 million, with the new parent company intending to push the CoolSeal suite and other products into usage by OB/GYN doctors. CoolSeal was released in January 2023.
6. VirtuSense Technologies
The Agency for Healthcare Research and Quality estimates that between 700,000 and 1,000,000 persons suffer injuries from hospital falls annually. The goal of VirtuSense's innovative Medical Equipment VSTOne platform, which employs networked depth sensors and an algorithm to anticipate when a patient is ready to get out of bed and notify a nurse, is to drastically reduce that number.
After less than two years in operation, VSTOne has been adopted by more than 40 hospitals across almost 30 health systems because of its ability to predict a patient's intent to leave bed 35–65 seconds in advance.
In a statement, VirtuSense claimed that its customers had had a 90% decrease in false alarms and a 60% decrease in falls as a result of using its product. Together, the fall-prediction features of VTSOne's wearable vitals sensors and the telehealth platform's ability to link patients with experts and other members of the care team make it an invaluable addition to hospitals.
7. Shockwave Medical
Intravascular lithotripsy (IVL) from Shockwave innovative Medical Equipment uses the same sonic technique that has been extensively used since the 1980s for breaking up kidney stones to safely remove calcified plaque from arteries. The device is expected to get FDA approval in February 2023. (Conventional plaque-removal methods, such as high-pressure balloons and atherectomy with a tiny drill, may cause complications such as soft tissue injury and perforating the artery wall.)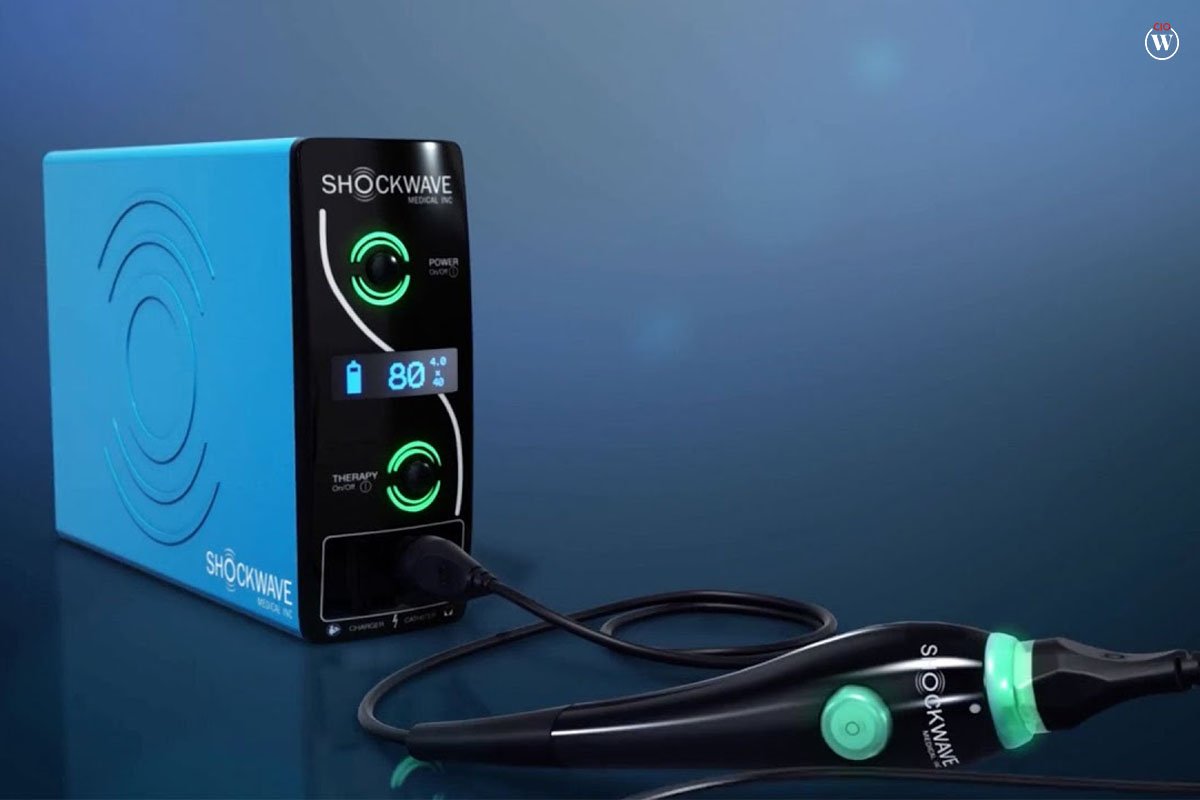 For the 12,000 Americans who underwent IVL procedures in the first six months after approval, and perhaps for the roughly 333,000 annually who undergo stent placements involving calcified heart disease, Shockwave's IVL device's ability to sonically break up the calcium and allow the artery to expand with low pressure and place a stent is good news.
8. Eko
Before the August release of DUO 2.0, Eko innovative Medical Equipment had already had a successful year. The DUO is a hybrid digital stethoscope and electrocardiogram driven by artificial intelligence. In the first half of 2023, the company sold three times as many stethoscopes and smart assessment software licenses as it did in all of 2020. This was made possible by the introduction of the Eko Connect telehealth platform for doctors and the release of an educational app designed to aid in the interpretation of heart and lung sounds.
The Eko DUO stethoscope, which employs AI to aid in the detection of cardiac irregularities, has been instrumental in the expansion of the company. Its efficacy was validated in a May article published in the Journal of the American Heart Association, which presented data showing that the DUO showed 90% accuracy in detecting murmurs.
Unfortunately, a collaboration between dentists and doctors is rare, and when it does occur, it seldom concerns sleep problems. Vivos Therapeutics innovative Medical Equipment, makers of an FDA-approved device for treating sleep apnea, enlists the help of dentists to provide patients with the Vivos Method, a treatment protocol that frequently incorporates oral appliance technology for the treatment of dentofacial abnormalities, mild to moderate obstructive sleep apnea, and snoring.
Even though the Vivos Method has more than 25,000 users, expanding its reach was a primary goal for the company in 2023. To this end, the company developed a new diagnostic technology called VivoScore, which employs a single-sensor ring recorder to evaluate sleep quality and assist patients in beginning treatment, which is simpler than with CPAP machines and other methods.
10. EchoNous
To expand the possibilities of its Kosmos AI-powered point-of-care ultrasound, EchoNous innovative Medical Equipment released the 128-channel linear probe Lexsa in 2023. Kosmos is a device used to guide central line insertion, nerve blocks, and joint injections, made possible by Lexsa's high-resolution imaging of the vascular system, the musculoskeletal system, and the nerves.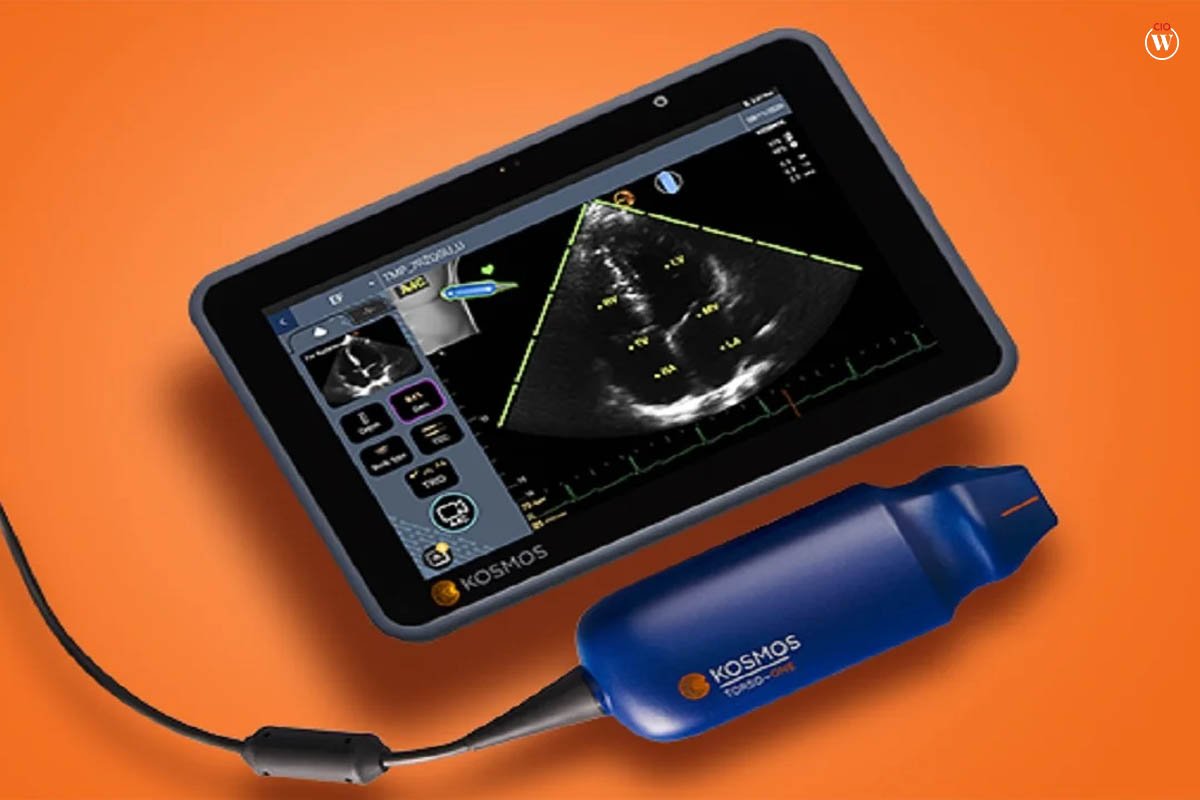 The platform's performance led to a 500% year-over-year rise in worldwide sales from 2020 to 2023, demonstrating the need for a portable machine with the same imaging capabilities as a cart-mounted ultrasound before it even established complete Kosmos' capabilities with Lexsa.