The state war memorial is visited by more than 40,000 people each Anzac Day Dawn Service Day, it also hosts multiple wreath-laying ceremonies every year. The memorial was first unveiled in memory of the fallen people of World War I. While it oversees the entire Perth with its 18-meter height, it also treats you with mesmerizing views of the city. Is it just the height and the views that make The State War Memorial such a special monument? Let's find out in this article.
Brief History of the State War Memorial
Mount Eliza, overlooking Perth Water, is home to the State War Memorial Precinct. The Cenotaph, Court of Contemplation, Flame of Remembrance, and Pool of Reflection are part of the precinct, with monuments commemorating numerous wars, military units, prisoners of war, and other organizations scattered around the parklands.
The State War Memorial commemorates Western Australian servicemen and women who died in service or were killed in action in all wars and conflicts in which Australia has been involved. Memorial services or film and photography bookings within the precinct require joint approval by the Botanic Gardens and Parks Authority and the Returned and Forgotten. The monument was initially dedicated to the dead soldiers of World War One.
The State War Memorial, located at the top of the Kings Park and Botanic Garden cliff, overlooks Perth and offers views of the Swan and Canning Rivers as well as the Darling Ranges. The monument was designed around an 18-meter-tall obelisk, which is almost identical to the Australian Imperial Force Memorials constructed in France and Belgium.
Strong brick walls surround an inner chamber or crypt, supplementing the heavy concrete foundations. The walls around the crypt are covered with The Roll of Honour; marble tablets that record the names of nearly 7,000 members of the services who died in combat or as a consequence of World War One under their units.
Bronze plaques on the outer wall of the crypt entry record approximately 4000 Western Australians dead or who died as a result of World War Two under the Navy, Army, Airforce, Women's Services, and Merchant Navy.
The names of Western Australians killed in Korea (1950-1953), Malaya (1950-1960), Borneo (1962-1966), and Vietnam are inscribed on a marble slab within the crypt (1962-1973). The State Governor unveiled the Cenotaph, which was given to the Western Australian Branch of the Returned and Services League.
The Culture Behind the Monument
The Western Australian State War Memorial, built in 1929, was not the majestic building that many desired, and its construction was hampered by the resounding failure of two fund-raising pleas from an apparently disinterested population.
The state government and local officials refused to help unless the State War Memorial was utilitarian, which the State War Memorial Committee devoted to a monument and shrine strongly rejected. However, the well-known debate about utility versus monument in war commemoration not only highlighted tensions about visible public recognition due to returned soldiers and the manner in which the fallen should be honored, but it also coalesced around the issue of how the concepts of sacrifice and trauma generated by the First World War might be memorialized and represented.
Travel Guide on How to Reach the State War Memorial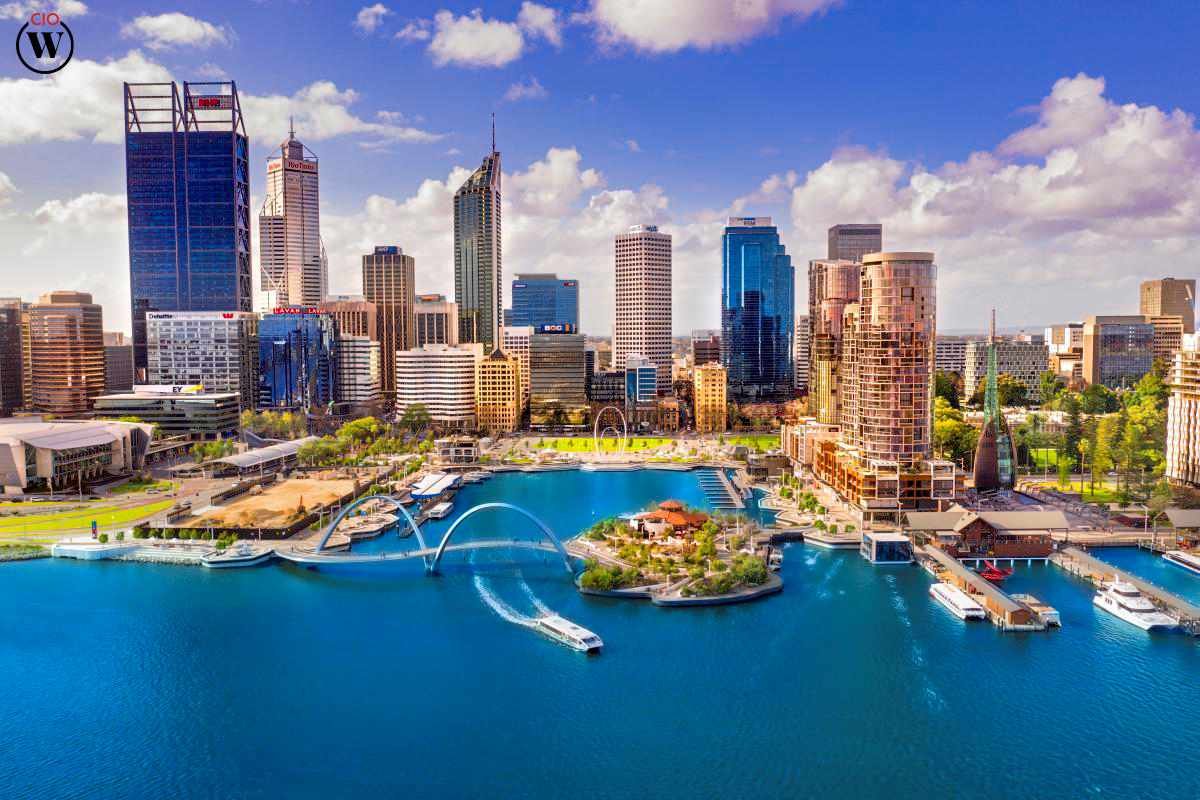 The state war memorial is situated in the Australian city of Perth.
Perth Airport (PER / YPPH).
Fraser Av Old Tea Pavilion Cat Id 25
Kings Park Rd Dumas House Cat Id 32
Kings Park Rd Dumas House Cat Id 44
Mounts Bay Rd Mounts Bay Village
Mounts Bay Rd Old Swan Brewery
Sth Perth Access Rd Before Mill Point Rd
Elizabeth Quay Stn
Perth Stn
Ferry Route Elizabeth Quay Jetty
| | |
| --- | --- |
| Bus Name | Bus Route |
| Perth Blue Cat | Kings Park |
| 935 | Redcliffe Stn |
| Perth Green Cat | Leederville |
| Perth Purple Cat | Crawley |
| 24 | Perth Childrens Hospital |
| 27 | Claremont Stn |
| 103 | Claremont Stn |
| 620 | Kings Park |
| 23 | Claremont Stn |
| 995 | Elizabeth Quay Bus Stn |
| 950 | Elizabeth Quay Bus |
| 35 | The Old Mill |
Tours Available to Reach the State War Memorial
1. Perth Bike Tour: Matilda Bay and Kings Park
On this small-group and scenic bike trip, you'll see the attractions of Perth. Starting on the South Perth waterfront, you'll cross the Swan River to the Botanic Gardens, passing past an antique windmill, the Blue Boatshed, and a hidden waterfall before pausing for a coffee break in Kings Park. This was previously an important gathering place for the Nyungar people since it is the world's largest inner-city park.
2. Tour of Perth and Fremantle with Optional Swan River Cruise
With this trip, you can see the sights of Perth and visit the ancient seaport of Fremantle all in one morning. Stroll through Kings Park Botanic Gardens, view the Town Hall and Elizabeth Quay, and then explore the famed Fremantle Markets and Cottesloe Beach. Upgrade to add a lovely Swan River cruise.
Places to Stay Near the State War Memorial and Cost
1. Holiday Inn Perth City Centre, an IHG Hotel
With the biggest sights, entertainment, and shopping in Perth right on your doorstep, Holiday Inn Perth City Centre, located in the center of the CBD and just 12 kilometers from Perth Airport, is a popular choice for both leisure and business travelers. With a free CBD bus just outside the hotel and Perth railway station only a block away, it's a great base from which to explore the city's main attractions. Everything is on your doorstep when you stay at Holiday Inn Perth City Centre, from world-class restaurants, secret alley pubs, and shopping areas to stunning parklands and soothing river cruises.
This famous Perth vacation hotel is also conveniently located near important venues such as the Perth Conference and Exhibition Centre and Perth Arena, allowing you to easily watch a show, visit an exhibition, or attend a corporate function.
Cost: $140 per night
2. Hougoumont Hotel Fremantle
In the heart of Fremantle, Hougoumont provides affordable luxury accommodation for the mobile, contemporary person. Superior Cabin and Stateroom are your options for lodging. Each hotel blends sumptuous comfort with maximum connection, featuring smart TVs and free Wi-Fi, opting for design and substance above needless space.
Cost: $160 per night
3. Esplanade Hotel Fremantle by Rydges
From the minute you step into the wide driveway of the Esplanade Hotel Fremantle, you will experience the calm of being away from the hustle and bustle of a large CBD while staying at a Rydges 4 1/2 star hotel. Holidaymakers and business travelers alike will appreciate the comfy accommodations, which come in a range of types to suit your needs. You have full access to the resort-style recreational facilities throughout your stay. Swim in one of our two outdoor, heated pools surrounded by tropical vegetation, or work out in our fitness center.
There are two restaurants, the Atrium Garden Restaurant buffet, and The Harbour Master, as well as two bars, the Marine Lounge Bar and the Ball & Chain. The Esplanade Hotel – by Rydges is conveniently positioned at the center of cosmopolitan Fremantle, only a short walk from renowned markets, museums, art galleries, Fishing Boat Harbour, beaches, distinctive shops, nightlife, restaurants, and pubs.
Cost: $150 per night
4. Quality Resort Sorrento Beach
For anyone wishing to book Hillary's lodging in Perth, the sole option is Quality Resort Sorrento Beach. It's simply the greatest beach resort on Western Australia's sunset coast, and it's just a stone's throw from the postcard-perfect Sorrento Beach sunsets. If you want to stay at Sorrento Quay in 4-star hotel rooms and luxury spa suites with ocean views for a romantic break or 3-star 2-bedroom apartments for family beach holidays, Quality Resort Sorrento Beach is the closest resort accommodation to the beach in Western Australia.
It is just a 20-minute drive away from downtown Toronto and a 5-minute drive north of Scarborough Beach. They also have three-bedroom apartments, which are ideal for bigger parties and families searching for accommodation near the Rottnest Island ferry port, stores, fishing excursions, and restaurants.
Cost: $140 per night
5. Quest Joondalup
Quest Joondalup sets a new level in Apartment Hotels for visitors to Perth's Northern Suburbs. The Joondalup Health Campus, Lakeside Joondalup Shopping Centre, Edith Cowan University, and the lovely Neil Hawkins Park are all nearby. Quest Joondalup has a variety of accommodation options to accommodate everyone's requirements. This brand-new apartment hotel has 90 rooms, which include studios, and one- and two-bedroom apartments.
Studios, which include a comfy king bed and a kitchenette, are an excellent alternative to hotel rooms. The One- and Two-Bedroom Apartments include complete kitchen and laundry facilities, making them perfect for families, coworkers, and larger groups. Amenities include free high-speed Wi-Fi, a workout center, and dry-cleaning and laundry services. There is an onsite business center and lounge, as well as onsite (paid) and offsite parking.
There is a contemporary and intelligently constructed meeting available, as well as flexible food choices and many restaurant chargeback alternatives. Quest Joondalup is conveniently positioned near significant attractions such as the HBF Arena, Hillary's Boat Harbour, Mindarie Marina, Perth's Aquarium AQWA, and Wanneroo Botanical Gardens, as well as some of Perth's top beaches, including Scarborough, Sorrento, and Ocean Reef.
Whether you're here for business or pleasure, you'll be able to enjoy fully furnished contemporary and light-filled apartments, lots of living space to rest and unwind, a variety of eating choices, and the finest personnel on hand to make every aspect of your stay a success.
Cost: $180 per night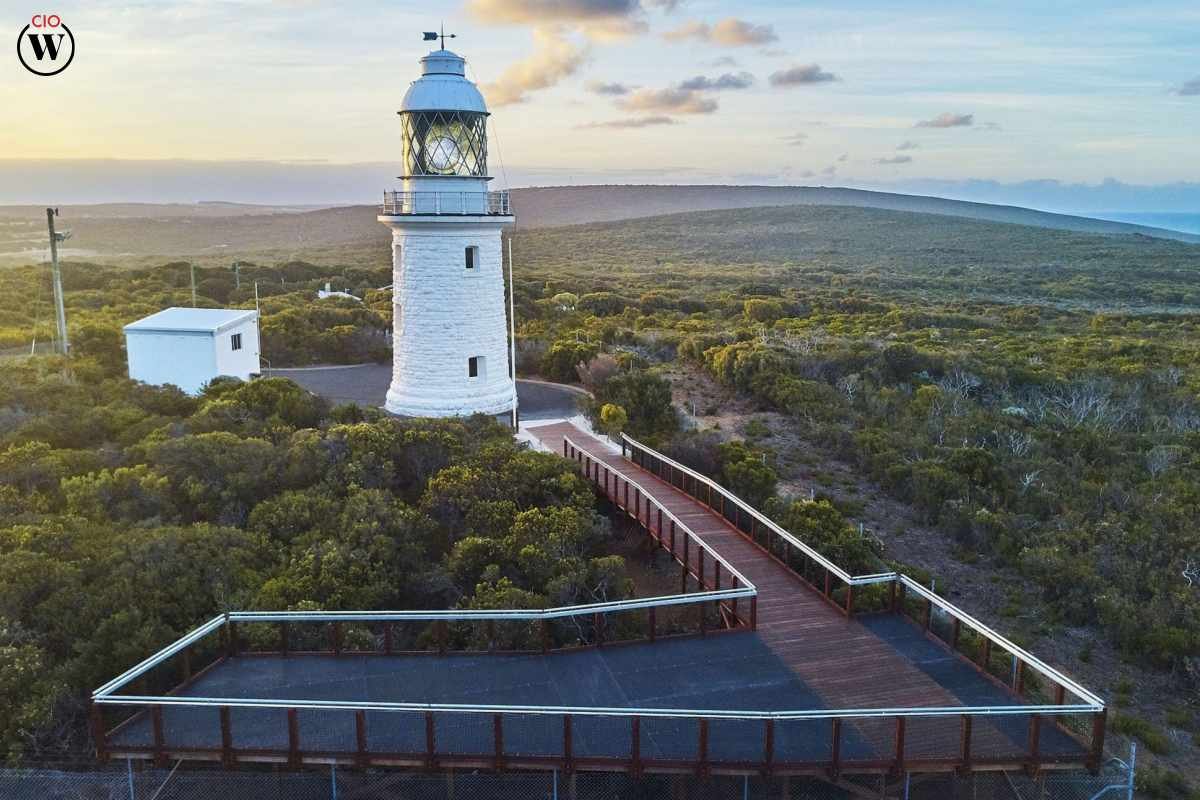 Don't leave without trying these Dishes
1. The Rock Lobster
As a seaside city, seafood would be expected to play an important role in Perth's culinary traditions. And if you have a taste for seafood after seeing the ocean for the first time, you're in luck. Rock Lobster is one of the most popular seafood options on Perth restaurant menus.
This lobster will not disappoint, whether served simply grilled with lemon and garlic or as part of a more sophisticated entrée. The ideal way to eat it is fresh, so ask your server how long it took for the lobster to get from the sea to your plate.
2. Pavlova
This traditional Australian dessert is a must-try when visiting Australia. A Pavlova is a meringue-based cake with whipped cream and fruit on top. It's light, airy, and utterly delectable. If you're looking for something sweet to get you going in the morning, this is it! Combine that with your morning tea and you're ready to hit the town!
3. Vietnamese Rolls
Perth has a sizable Vietnamese population, thus there are several good Vietnamese restaurants in the city. Vietnamese rolls, often known as spring rolls, are a popular Vietnamese delicacy. These are thin rice paper sheets loaded with a variety of items such as pork, shrimp, veggies, and herbs. They're then fried or lettuce-wrapped and served with dipping sauce. Vietnamese rolls are an excellent beginning or light snack, and they are ideal for sharing. So, if you're out with pals, get a couple of platters to split. You will not be sorry.
4. Chocolate thick shake
The chocolate thick shake is a traditional Australian dessert that consists of a thick milkshake prepared with ice cream and chocolate syrup. It's decadent and rich in flavor.
Chocolate thick shakes may be found on the menus of almost every restaurant and café in Perth. But if you truly want to treat yourself, go to Mary Street Bakery. This famed bakery is noted for its extravagant treats, including chocolate thick shakes.
5. Barramundi
If you like seafood, you'll like barramundi. This popular Australian fish is native to northern Australia, although it is currently farmed across the nation. As a consequence, it is easily accessible in Perth.
Barramundi has a moderate taste and solid meat, making it ideal for a wide range of dishes. It may be baked, grilled, or fried in a skillet. But barramundi is likely to satisfy you no matter how you prepare it.
Things to Do and Avoid When Visiting the State War Memorial
Do these things:
1. Fremantle Lunch Cruise
Lunch will be served on the river on this Swan River trip from Perth. Feast on a buffet of delicious foods, salads, fruit, and more as you float down the river from the metropolis to Fremantle, a historical port city situated where the river meets the Indian Ocean. Enjoy views of Perth's riverfront neighborhoods and yacht clubs as you dine.
2. Half-day Swan Valley Wine, Cheese, and Chocolate Tour with Perth Afternoon Cruise
On this 6-hour journey from Perth, you'll get a taste of the Swan Valley, Western Australia's oldest wine area. Explore the region's famed grapes with wine samples at two boutique wineries, then satisfy your sweet craving with hand-made chocolates and truffles at the Margaret River Chocolate Company. Finish with a wine-fueled sail along the picturesque Swan River, with breathtaking vistas of Perth as you float back into town.
3. Go on a Cultural Tour
Perth's rich Noongar culture is breathtaking, and it is something that every West Australian should experience. Bindi Bindi Dreaming celebrates Perth's distinct Native culture and its traditional people, as well as the preservation of cultural practices.
4. Explore Perth's Best Restaurants
While we have our favorites, a posh supper at The Ritz Carlton Perth's Hearth or a traditional French meal at Le Rebelle can't be beaten. If you're looking for something more informal, a katsu chicken sando from Oh So Deli or ten dishes of dumplings will do the trick. Keep up with what's going on and be sure to cross these newcomers off your list.
Avoid these things:
1. Leaving later at night
Be aware of Perth's untamed animals, which prefer to emerge as the sun sets.
2. Avoid shady regions at night.
It is better to not visit shady places after the sun sets down.
3. Avoid visiting specific regions late at night.
Because of high crime rates and frequent mugging incidents, you should avoid the Armadale line, O'Connor, Osborne Park, and Victoria Park.
Ideal Time to Visit
Summer is the best time to visit The State War Memorial.
Nearby Places That You Shouldn't Miss
1. Lighthouse at Cape Naturaliste
Visitors to the top balcony of the Cape Naturaliste Lighthouse are rewarded with breathtaking panoramic views of the Indian Ocean, Cape Naturaliste, Leeuwin-Naturaliste National Park, and the lovely Geographe Bay shoreline. Only 13 kilometers from Dunsborough, the Cape Naturaliste Lighthouse, old Tea Rooms, and Nautical Museum show the region's unique maritime heritage.
2. The Botanic Garden in Kings Park
Perth, Western Australia's Kings Park and Botanic Garden is a major public park. It is located on the western outskirts of the central business area and offers views of the Swan River and the Perth skyline. The park is around 400 hectares in size and is home to a diverse range of plant life, including over 3,000 species of Western Australian flora.
A Part of History
The State War Memorial is not just a building, it is a part of history. This iconic monument is constructed beautifully, the building includes heavy concrete foundations and brick walls along with inner crypts. The historical significance and its stunning visuals are not something you should miss if you are planning a trip to Perth.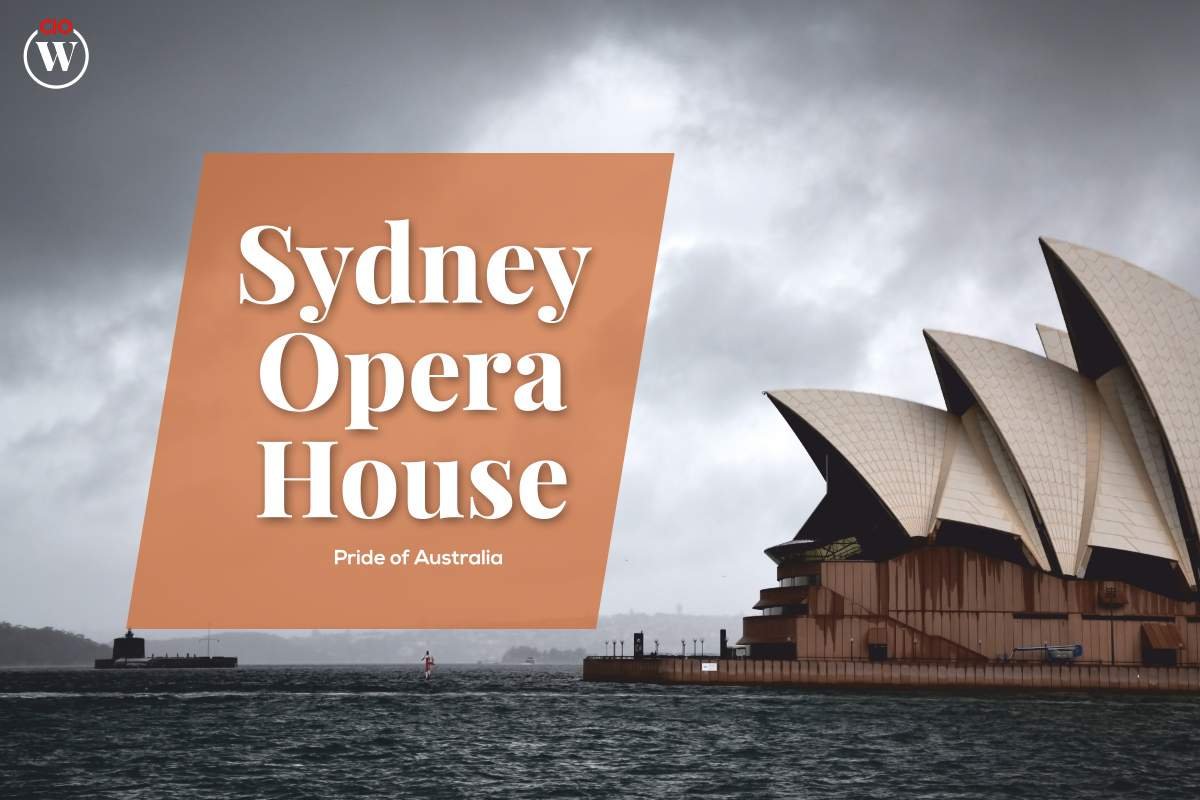 Sydney Opera House – Pride of Australia.
Situated at the foreshore of Sydney Harbor the Opera House looks exactly like a lotus Structure. On 28th June 2007 Sydney Opera House was honored as a World Heritage Site by UNESCO.