The website owner must monitor the Website colour schemes as he designs the site. The right kind of colour scheme can encourage visitors to stay on your website and view your content. One of the key elements in creating a website is colour. The right colour scheme communicates to website visitors and is associated with a brand.
The following article's order will assist you in understanding:
Why is the colour scheme of the website significant?
What kind of colour scheme is used?
6 suggestions for picking a successful colour scheme for a website
Resources for selecting the colour schemes for websites
Why is the colour scheme of the website significant?
When people visit your website and see the various colours, their emotional responses vary. The business uses colour schemes to create a signature look and create a strong message. Here are some of the benefits of the website colour scheme: building brand recognition, evoking emotional responses, and enhancing the factor of your website.
What kind of colour scheme is used?
It will help you to decide the colour scheme for your website, the following sections shows the relations between colours.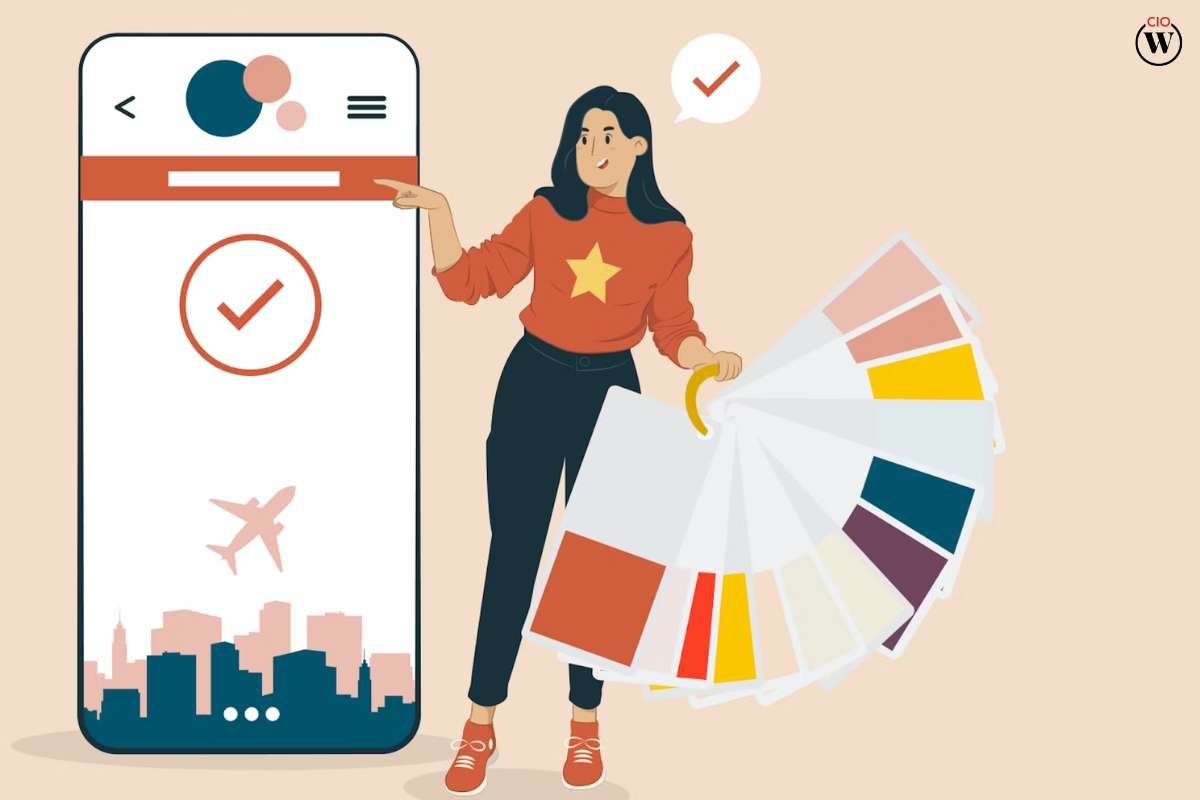 This colour scheme uses colours which are like each other on the colour chart. The colour is similar in tone to create a cohesive look. Normally it includes three to five colours.
Monochromatic colour scheme
This colour schemes represents the different shades and tones for single colour. This colour creates a unified look.
Three colours from the colour wheel form a triangle in this website colour scheme. These hues offer balanced appearances.
6 suggestions for picking a successful colour scheme for a website;
How to decide on number of colours
Generally, there are 5 colour options available in the colour scheme it should be a good balance between colours.
Here is the simple rule that will help you to choose the colour scheme: 60 – 30 – 10 rules.
The rule represents that the website should cover Monochromatic colour for 60 percent of the space, Analogous colour should cover 30 percent, and Triadic colour should cover 10 percent of your website.
Choose the set of colours
The website owner must choose the colour scheme for his website. Combining darker and lighter colours creates the perfect colour. Some websites are succeeding well with the darker backgrounds.
Learn how to evoke emotions
People's minds are linked to specific colours that stand for emotions. You should make an impression before directing your message towards the intended audience.
What shade of colour springs to mind when you think of Netflix or Amazon Prime Video? The most well-known and recognisable Ott platform, with red and blue as the first colours that come to mind when you think of it. Following are some hues that stand for various emotions:
White: purity, simplicity
Black: strong, stylish, and frightful
Grey: sagacity and modernity
Red: fervour, anger, rage, strength, and joy
Blue: competence, fidelity, and comfort
Violet: elegant and powerful.
Get to know the colour psychology basic
When it comes to marketing, colour psychology is crucial. Before making your own colour palette, you should have a basic understanding of colour theory.
Your website's colour scheme should be chosen based on your emotional response. The website colour scheme not only affects your visitors, but it will also set off emotional reactions in them.
Choose the colour scheme that works best for your websites after understanding it from a psychological perspective.
Think about mixing colour combinations
Your main objective is to make your website's colour scheme appear impressive. This can be accomplished by combining different colour palettes with the aid of triadic colour schemes.
To create and modify a straightforward and appealing website, you must learn how to use colour combinations.
Material design colour tool
Google was the developer of this website. A system called the "Material Design Colour Tool" aims to encourage a unified aesthetic on all digital platforms. Google's Material Design has provided an incredibly expansive database of knowledge and tools, the Colour Tool being just one of them. You can use it to test out how your colour scheme might appear on a real visitor interface.
Resources for selecting the colour schemes for websites;
KLMiFly 50
Esri colour ramps
Colour space
This website uses 2 to 3 colours which are related to each other on the colour wheel including shades and tints of those colours.
One of the best online resources for choosing a stunning website colour scheme is this website. Colour Explorer is a potent tool that can assist you in a variety of ways, including colour matching, browsing many popular colour libraries, getting conversion tips between libraries, and much more.
This website will guide provides a simple UI that allows you to explore the variety of colour ramps designed by numerous cartographers with decades of experience in colour combinations.
Once you have entered to the website your chosen hue using its RGB values, click 'generate,' and the website will instantly produce a more-than-generous amount of colour combinations to match your colour of choice.
This website has a Smorgasbord of customization options to help you create a wonderful colour palette. You can create a freestyle and unique colour palette from scratch. You can tweak your palette with twenty-four preset effects, including bright pastels and dark neon. With Paletton, you can export your palette in several different formats.
Conclusion
Choosing the website colour schemes it will help the brand to attract the visitors. It is not important if you are not an expert artist to come up with an amazing colour palate. You need to understand the psychology of their respect for colours and their related emotions. Once you get the proper understanding about the colours it will help you to communicate with the audience very easily.
It will take some time to process the design to fine-tune everything. With some tips and research, it feels easy to decide on the design of the website colour schemes.