Augmented reality (AR) and virtual reality (VR) have progressed beyond their gaming and entertainment origins. According to the most recently virtual reality trends, the technology is being used in a variety of areas, including healthcare, education, entertainment, tourism, and commercial organizations. More significantly, major business players, particularly in the marketing sector, are currently investigating methods to capitalize on the enormous potential of the Future of AR/VR technology.
Here are 5 Trends Driving the Future of AR/VR;
1. More sophisticated headsets and hardware
Like with any technology, the gear required to access virtual reality becomes smaller and more powerful with time. This is especially important for the adoption of that technology when we're talking about gadgets that must be attached to our heads! The future of AR gadgets will become lighter as well since California firm Mojo Vision has already proven the possibility of AR contact lenses that project information directly into the retina.
Hardware will also have extra features. The HHTC Vive Pro Eye headset has already cracked eye-tracking technology, allowing us to operate interfaces with eyeball motions, and we should anticipate additional apps to make use of this technology in the next year. The system only has to produce sections of the image that are being directly seen in high resolution, which reduces the power consumption of the headset.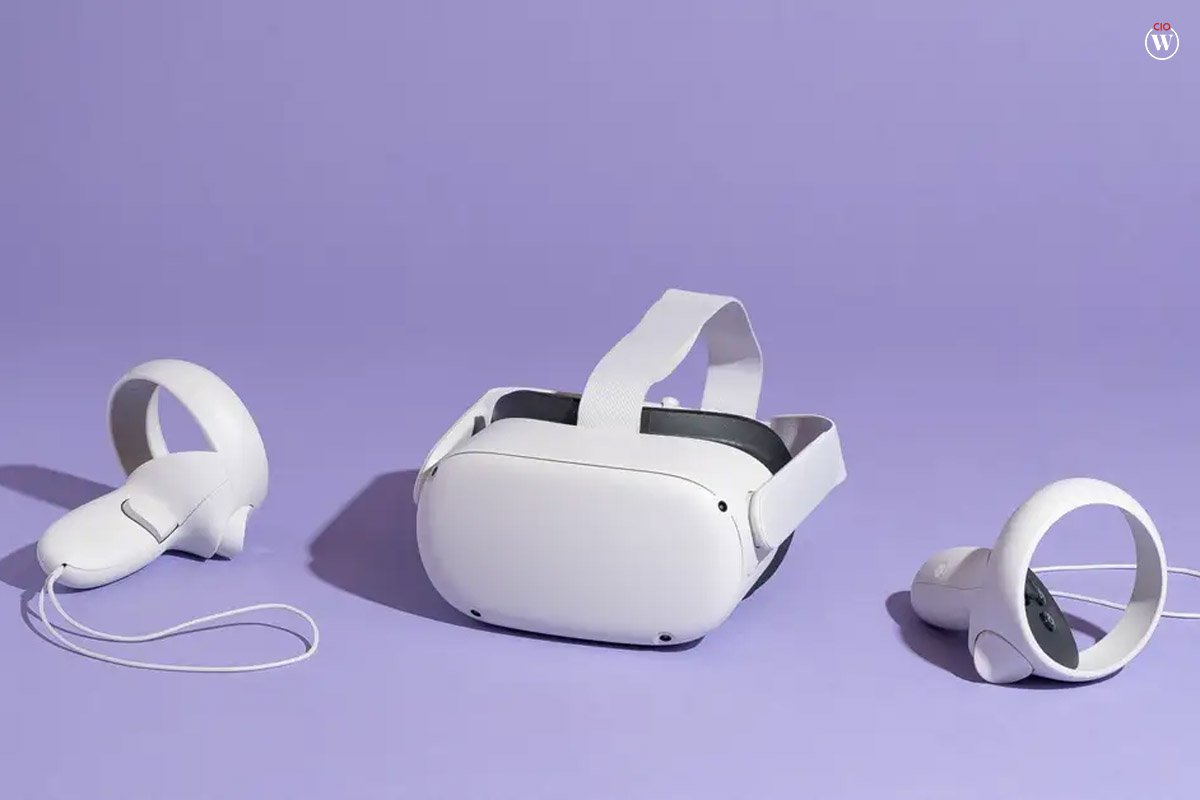 Additional inventions will try to overcome the issue of permitting realistic mobility inside virtual surroundings (which will always be a problem if your actual world isn't the same size and dimensions as your virtual one, and isn't free of dangers that may cause you to trip!). Suggested solutions include both boots, such as those supplied by Ekto VR, and treadmills, such as the one produced by Virtuix.
Haptic feedback, a technology, will aim to overcome the difficulty of giving touch sensations in XR settings. The Teslasuit, for example, uses electrostimulation to generate haptic feedback. The suit now costs roughly $20,000 and is utilized by NASA for astronaut training, among other things, but smaller-scale civilian versions are expected to hit the market in 2022.
2. Virtual reality in education
The future of AR in education is one of the industries that is expected to use immersive technologies such as learning management systems and virtual reality (VR) (Perkins Coie, 2020). According to Koch's website, the use of VR technology in education resulted in training score gains of up to 20% from pre- to post-test.
Learning becomes more exciting and engaging when the Future of AR/VR technology is used in the classroom, giving pupils something to look forward to in class. Moreover, since the education sector is one of the most afflicted by the COVID-19 epidemic, the usage of VR may accelerate because it allows students to experience their teachings through their own eyes, eliminating the necessity for face-to-face classroom learning.
Google Expeditions now allows kids to learn history by visiting the Louvre museum virtually, and they can even interact with dinosaurs and climb Mount Everest. Most VR makers in the education sector, such as Discovery Education, the biggest provider of VR field excursions, are also interested in health, aerospace, and technology.
VR is also being used extensively in military and pilot training. Young troops and pilot training institutes have been receiving instruction in the form of VR simulators for some years. The technology, in conjunction with the latest eLearning software, assists troops in preparing for unforeseen events on the battlefield.
3. The growth of social and shopping
The try-before-you-buy revolution will accelerate even further in 2022, thanks primarily to augmented reality (AR). Amazon, Home Depot, Sephora, and Warby Parker are just a few of the companies that provide virtual try-ons at home via smartphone applications. Interactive mirrors at retailers such as H&M and Ralph Lauren are assisting customers in visualizing products and receiving feedback from friends before breaking out the plastic.
According to Grandview Research, augmented shopping will rise at a rate of roughly 50% each year until 2027. And it's no surprise. Digital encounters with items that include 3D or AR content have a 94 percent greater conversion rate, according to Shopify.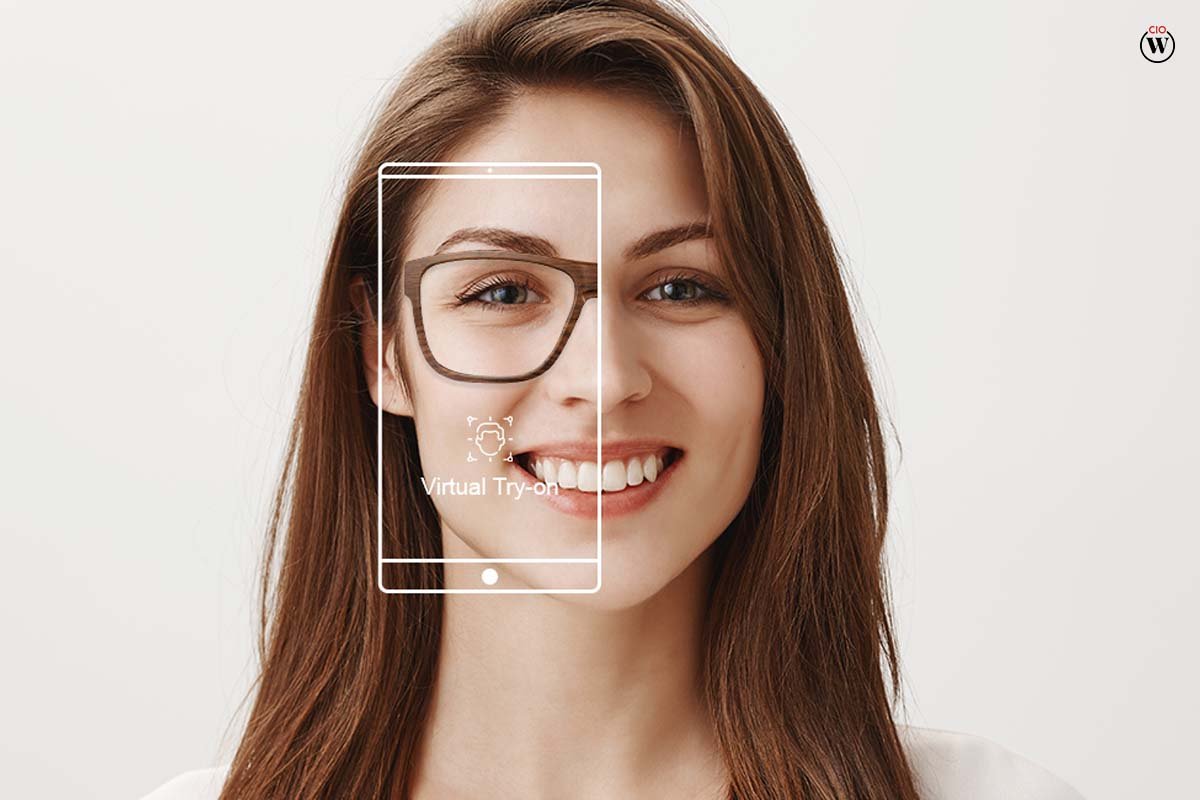 "We've recognized the potential of retail as a promising field for early consumer AR activity with several AR retail integrations for virtual try-on, cosmetics, furniture, and more," adds Abbruzzese. "Apple's continuing Shopify integration is another indication that they are prepared for an AR wave."
Moreover, the Future of AR applications get more popular, and they will become more social, according to Hunter Rice, creator of send it, an AR app that connects with Snapchat and enables users to post new selfie filters on social media.
"All excellent technologies essentially become more social as they mature," Rice explains. "In the next several years, we'll start to see more devices push the frontiers of social interactions inside augmented reality. AR filters will be less of a novelty and more like solid applications with long-term usefulness."
4. Less expensive VR models
In terms of sales growth, the Future of AR/VR started slowly but is now picking up as more affordable virtual reality equipment hit the market. According to Superdata, the revenues of VR firms have increased by 30% year on year. VR sales hit $3.6 billion in 2018. With 700,000 units sold, Sony's Playstation VR leads the VR market. This amount is the highest of any market category of headsets for sale. In the meanwhile, the standalone Oculus Go sold 550,000 copies, while the PC-tethered Oculus Rift sold 160,000.
The primary barrier that customers encounter is the expense of VR. It is partially to blame for VR technology failing to meet sky-high consumer expectations. Oculus Rift was priced at $599 when it initially hit the market in 2017, and purchasers still needed to locate a suitable Computer that could match its hardware requirements, which cost about $1,200.
Now, however, Oculus and other businesses are releasing new devices at much cheaper prices. Consumer interest is being sparked by the cheaper pricing of these VR versions. The Oculus Go is an example of this. It was first released in 2017 for $199 and allows users to enjoy a complete VR experience. Some versions, such as Google's Daydream, provide a smartphone-based VR experience for as little as $50. If you want to go even cheaper, Google Cardboard is by far the most affordable option, giving a substantial VR experience for about $20.
5. The Metaverse
The absence of cross-platform standards is a major impediment to the widespread adoption of AR and VR technology. The metaverse will remain a set of walled gardens until all headgear and virtual environments embrace a standard technology. According to Linda Ricci, a technology consultant specializing in AR and VR, this presents an opportunity for Web-based virtual worlds to fill the gap.
"WebXR enables the democratization of access, can bridge the digital gap, and can serve as VR training wheels," she says. "WebXR, which is accessible through either a headset or a browser, allows anybody to leap into a VR experience or bring AR to their reality with the click of a URL – no applications necessary."
This, in turn, will be appealing to marketers looking for a simple method to bring virtual experiences to life without investing much in new technology.
"I expect we'll see WebXR or completely immersive online shops appear in 2022," Ricci says. "The only significant impediment to adoption is a lack of knowledge, which is fast improving the Future of AR."