The following are the 20 Best growing mental health startups in 2023;
1. WellTrack
WellTrack, established in Canada, provides interactive self-help tools for wellness evaluation. The solution monitors the evolution of stress, anxiety, and depression levels throughout time. Best growing mental health startups, It helps users keep their mental health in good shape by giving them regular tests, teaching them how to relax, and keeping track of their moods.
It also gives university managers information about the mental health of the student body as a whole.
2. Welltory
Welltory is a U.S.-based firm that delivers a stress-and productivity-management health app. The startup's solution uses LED technology and a smartphone camera to assess heart rate variability (HRV). Best growing mental health startups, It then analyzes HRV to provide information on the user's stress, lifestyle, productivity, and wellbeing. Its mobile app also syncs data with more than 50 fitness devices and apps and can be used on a computer or a tablet.
3. Unmind.
Unmind, a UK-based firm, provides a mental health platform for the workplace. The company's proactive and professionally supported strategy enables employers to assist workers throughout the whole mental health spectrum.
Best growing mental health startups, This enables organizations to decrease the productivity loss caused by mental health disorders. Employees of the National Health Service (NHS) can now use Unmind for free as they fight the COVID-19 outbreak.
4. BehaVR
American company BehaVR develops digital medicine solutions based on virtual reality (VR). The platform of BehaVR blends virtual reality, cloud computing, and machine learning to provide experiences that promote healthy behavior. This improves program adherence and stress tolerance, which increases the effectiveness of addiction treatment.
5. Flowly
The American business Flowly develops interactive pain and anxiety alleviation experiences. The company's products integrate virtual reality (VR) with biofeedback to assist users in regulating their respiration and concentration.
The system checks the user's progress by keeping track of their pain and anxiety levels as well as their HRV. This helps patients deal with panic attacks better and live healthier lives.
6. PursueCare
The United States-based firm PursueCare offers telemedicine therapy at home for opioid addiction. To guarantee a complete recovery, the business blends telemedicine technology with conventional pharmaceutical therapy and counseling. Best growing mental health startups,
The mobile app gives users access to information about medication-assisted treatment, counseling for addiction, mental health therapy, screening for toxicology, care coordination, and the delivery of medications.
7. Wysa
The Indian firm Wysa creates an AI-based software for mental and emotional health. The chatbot makes users feel heard and assists them in managing stress, insomnia, despair, and anxiety. Best growing mental health startups, The technology links consumers with a personal therapist for eight live sessions for a one-time cost. During the coronavirus outbreak, they are letting people use their chat and tool packs for free to help with anxiety and feeling alone.
8. 7Cups
A startup located in the United States develops the smartphone application 7Cups to give on-demand, real-time help from certified mental health counselors and coaches. Counselors and coaches aid in the emotional and professional growth of people by exposing them to meditation and breathwork practices. Due to the mobile nature of the service, consultations are accessible around-the-clock and anonymously.
9. UpliftHealth
UpLift Health, a firm established in the United States, offers a full digital program for treating depression based on CBT principles and delivered through a smartphone app. Best growing mental health startups, Uplift provides 12 weekly, 40-minute CBT sessions to assist its customers in establishing healthy coping strategies.
Patients employ a variety of tools to apply newly taught abilities in their daily lives between sessions. A study of people who use the Uplift app shows that it makes people feel much better and helps them keep feeling better in the future.
10. Moodpath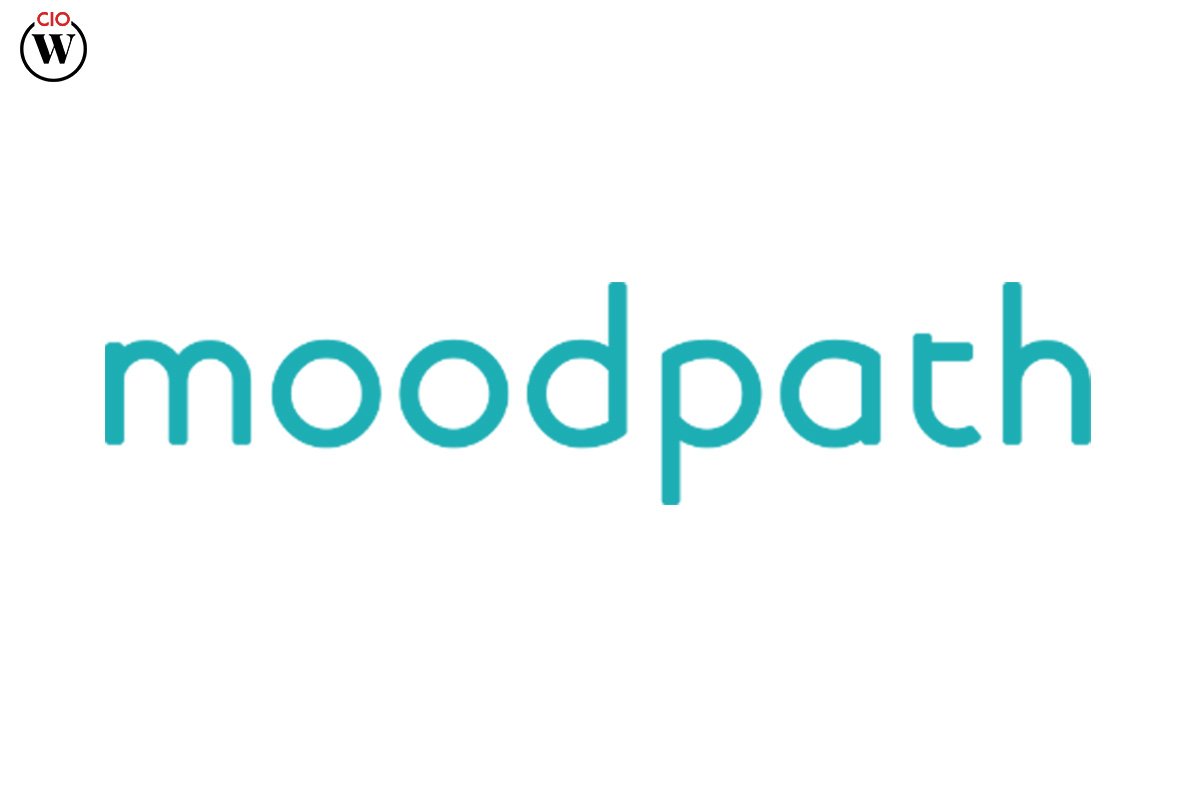 The German business Moodpath is a mental health companion that asks daily questions to assess an individual's well-being and screen for signs of depression. Periodically, the app creates an electronic document with monitoring findings that may be shared with a healthcare provider. In addition, it offers instructional films and psychological activities to improve mental wellness.
11. Meditopia
Meditopia, a Turkish firm, creates meditation software with the goals of reducing stress, sleeping well, and finding inner peace. The application provides individualized meditation sessions, customizable bedtime tales, and relaxing music.
12. Sentio Solutions
Feel, an emotion-sensing bracelet and app that delivers real-time monitoring and individualized therapy for patients with anxiety or depression, was created by Sentio Solutions. Best growing mental health startups, Sentio's Augmented Mental Health solution uses the company's patented technology for recognizing emotions along with Cognitive Behavioral Therapy, Mindfulness, and Positive Psychology.
13. Neuroscience Flow
Flow Neuroscience is a Swedish firm that provides a mix of tDCS and behavioral treatment through their Flow headgear. Home usage of the solution is medically authorized. Best growing mental health startups, The Flow headgear and software increase the patient's disposition, focus, and initiative within a few weeks.
The Flow therapy also assists depressed individuals with reducing anxiety and suicidal ideation. Also, the treatment doesn't have the usual side effects that come with other treatments for depression.
14. Nukute
Nukute is a Finnish firm that provides a solution for HAST screening and diagnosis. The solution provided by the firm consists of a neckband with two wireless sensors, a tablet computer, and a cloud application. Best growing mental health startups, The sensors capture biosignals including respiration, blood oxygen saturation, heart rate, and sleeping posture.
The data is subsequently analyzed using machine learning methods. The startup's solution also transmits the data to clinicians for diagnostic confirmation.

15. Genetika+
The Genetika+ system combines a blood test with an analytics platform that utilizes biological, medical, and genetic data to determine the optimal antidepressant medicine for each patient. This method expedites patients' recoveries and improves their results with fewer adverse effects.
Genetika+ examines a person's personal profile and responsiveness by analyzing her blood sample. The platform then predicts the patient's reaction to the spectrum of depressive drugs.

16. Aifred Wellness
Aifred Health, a Canadian firm, offers a platform that facilitates professional decision-making for depression therapy. The system, driven by artificial intelligence (AI), analyzes the clinical data of thousands of patients.
As a consequence, the tool from Alfred Health facilitates the selection of the optimal treatment choice for each individual patient. Best growing mental health startups, This method not only gives depressed patients therapy that fits their needs, but it also helps get them better faster.
17. Selfapy
German firm Selfapy offers a digital prescription app for depression therapy. The Selfapy is a CE Class I certified medical device recommended by a physician or therapist. The application provides online cognitive behavioral therapy classes. Best growing mental health startups, They assist patients in gaining a better understanding of their problems and devising strategies to eliminate detrimental thinking habits.
Together with seasoned psychotherapists and clinic partners, the company tailors the app's content to the specific requirements of each patient. In Germany, self-help depression classes are also covered by mandatory health insurance providers.
18. Virtual Rehab
Virtual Rehab is an Estonian MedTech firm that combines virtual reality with evidence-based solutions to enhance mental health and well-being. This system merges virtual reality (VR), artificial intelligence (AI), and blockchain technology for pain treatment, the avoidance of drug use disorders, the improvement of communication skills for autistic people, and the rehabilitation of chronic users.
In addition to working with rehabilitation facilities, hospitals, and jail departments, the firm also serves other business-to-business (B2B) industries.
19. Kinoxis Pharmaceuticals
Kinoxis Therapeutics, an Australian BioTech firm, is developing a variety of innovative medicinal molecules for the treatment of drug use disorders and other central nervous system (CNS) problems. Best growing mental health startups, The firm intends to target the oxytocin system in the brain to treat addiction to all main classes of addictive substances and to intervene at all phases of the addiction cycle.
Kinoxis makes use of tiny chemicals that indirectly trigger the oxytocin pathway in the brain. The main candidate, KNX100, is conducting preclinical studies at the moment.
20. Amygdala Neurosciences
Amygdala Neurosciences is a startup company headquartered in the United States that is developing ANS-6637, a selective and reversible mitochondrial aldehyde dehydrogenase 2 (ALDH2) inhibitor. Best growing mental health startups, ANS-6637 suppresses pathophysiologic dopamine spikes without altering dopamine levels in the brain. ANS-6637 is capable of preventing drug-seeking behavior, desire, and relapse.